Patiala, February 28: A day after the broad daylight killing of student Navjot Singh on the campus of Punjabi University, Patiala, members of the United Students' Front on Tuesday staged a dharna outside the VC office over security lapse on the campus.
Navjot Singh, a student of Punjabi University, Patiala, was allegedly stabbed to death by some outsiders on the campus of Punjabi University, Patiala, on Monday. The deceased was a resident of Sangatpura village and was the only son of his parents. His mortal remains were consigned to the flames on Tuesday amid heartrending scenes.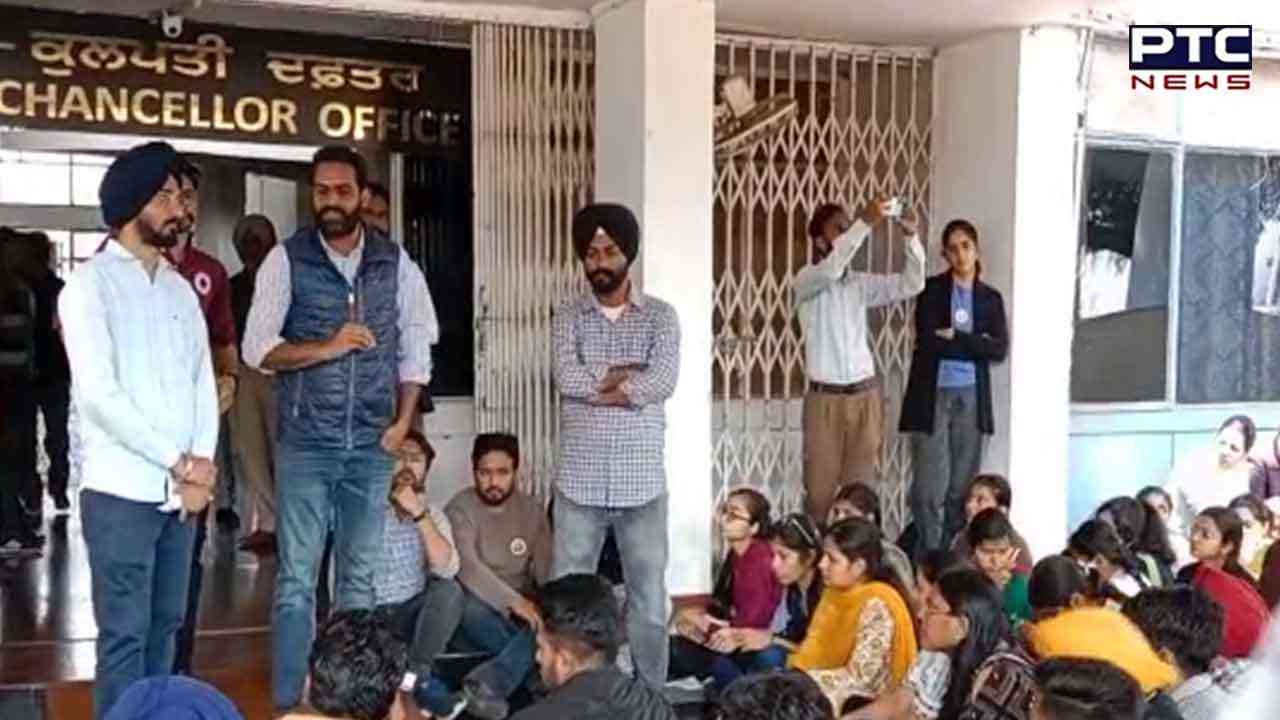 Also Read | Bargari sacrilege: SC orders shifting of all cases from Punjab's Faridkot trial court to Chandigarh
Leaders of various students' organisations gathered in large numbers outside the VC office and raised questions over the security.
They said when there was no check on such incidents at colleges and universities then where would they go for study. Protesters demanded that elaborate security arrangements be made on the campus and concrete steps should be taken to prevent such incidents in the future.
Meanwhile, Prof Arvind, Vice-Chancellor, Punjabi University, on Monday described the incident as unfortunate. He said they would extend all support to the police in necessary investigation and action.
Also Read | Patiala's Punjabi University student Navjot Singh murdered by outsiders on campus
- PTC NEWS