Patiala, February 27: A student of Punjabi University, Patiala, was allegedly stabbed to death by some unknown persons, suspected to be outsiders, on the campus on Monday. The deceased has been identified as Navjot Singh, a resident of Sangatpura village. He was the only son of his parents.
Navjot Singh was a third-year student of computer engineering at the University College of Engineering. He was stabbed in the head in the afternoon. Navjot Singh's kin were inconsolable. As per information, the incident took place near the engineering department on Punjabi University premises.
Also Read | Ajnala clash: Muktsar police now learning 'gatka' skills at Police Lines

It is learnt that the suspects were outsiders and they left the spot after committing the crime. Navjot Singh was taken to Government Rajindra Hospital, where doctors declared him as brought dead.

Eyewitnesses said around 12 noon, some outsiders came and tension started between two parties.
Meanwhile, Navjot Singh, a student of the engineering department, intervened and he was allegedly attacked with a sharp-edged weapon. The broad daylight killing has raised security issues on the campus.
Dean, Students' Welfare, Anupama and Prof Himanshu Agarwal reached Government Rajindra Hospital, Patiala, where they expressed their condolences to the family of the deceased.
Prof Arvind, Vice-Chancellor, Punjabi University, described the incident as unfortunate. He said they would extend all support to the police in necessary investigation and action.
Bhai Ghanaiya Ji health institute head Dr Regina Maini said the victim was brought to them in a critical condition. He was immediately sent to Government Rajindra Hospital Patiala along with medical staff.
The police are checking CCTV cameras installed on the campus for leads.
Meanwhile, Congress MP from Patiala Preneet Kaur tweeted,"Saddened & horrified to learn about the murder of young Navjot Singh in Punjabi University, today. Instead of wasting all the time, money & resources on hollow Publicity someone from @PunjabGovtIndia needs to stand up & take responsibility for worsening law & order situation. "

Also Read | Under fire for Ajnala clashes, Punjab CM Bhagwant Mann claims they were 'just a few people funded by Pakistan'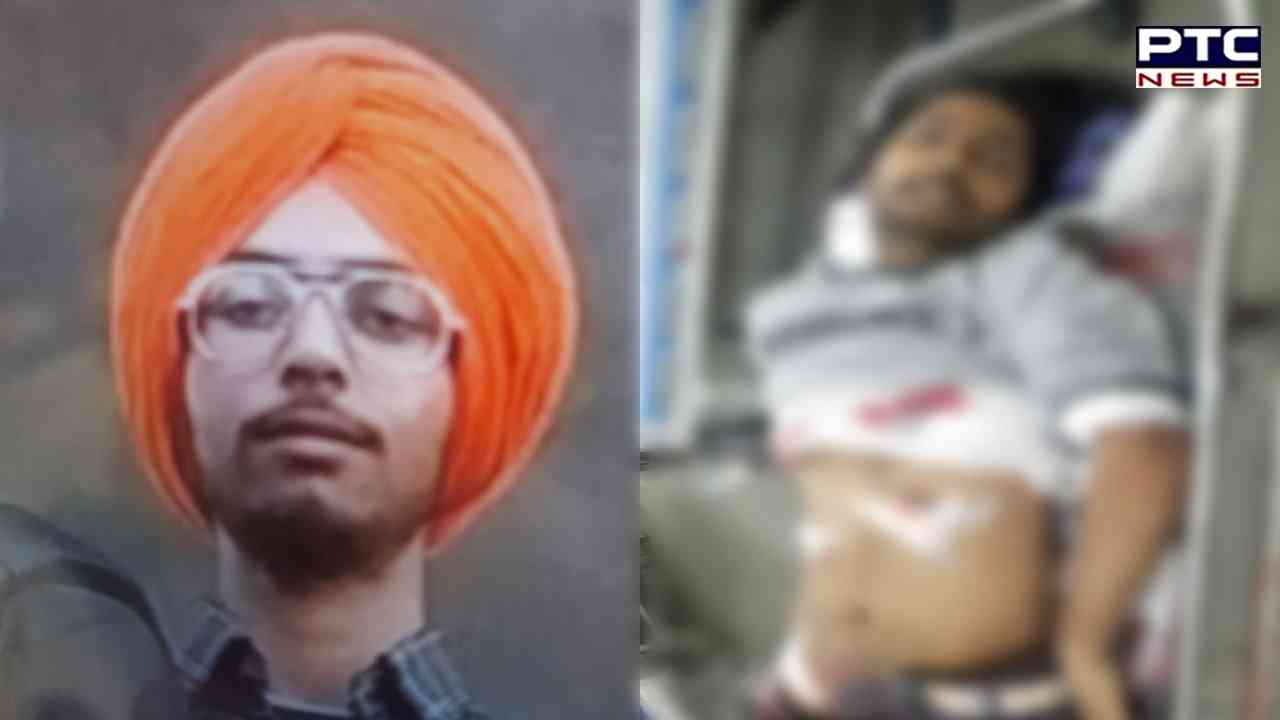 - PTC NEWS