Bhavnagar (Gujarat), February 27: Under fire for Ajnala clashes, Punjab Chief Minister Bhagwant Mann seems to be taking the route of face-saving action.

Punjab Chief Minister Bhagwant Mann, who is in Gujarat's Bhavnagar, while addressing the media on Monday, said Opposition had been targeting him in the wake of the violence at Ajnala in Amritsar district. However, he tried to dispel the fears of deteriorating law and order situation in Punjab and claimed that "the incident was an attempt by neighbouring Pakistan to stoke tensions and disturb peace in the border state".
Also Read | HC dismisses all pleas challenging Agnipath scheme
Bhagwant Mann said 1,000-odd people, stated to be followers of 'Waris Punjab De' head Amritpal Singh, who stormed the Ajnala police station to seek the release of one Lovepreet alias Toofan, did not represent Punjab. He alleged that they plotted and funded by Pakistan to disturb peace in the state.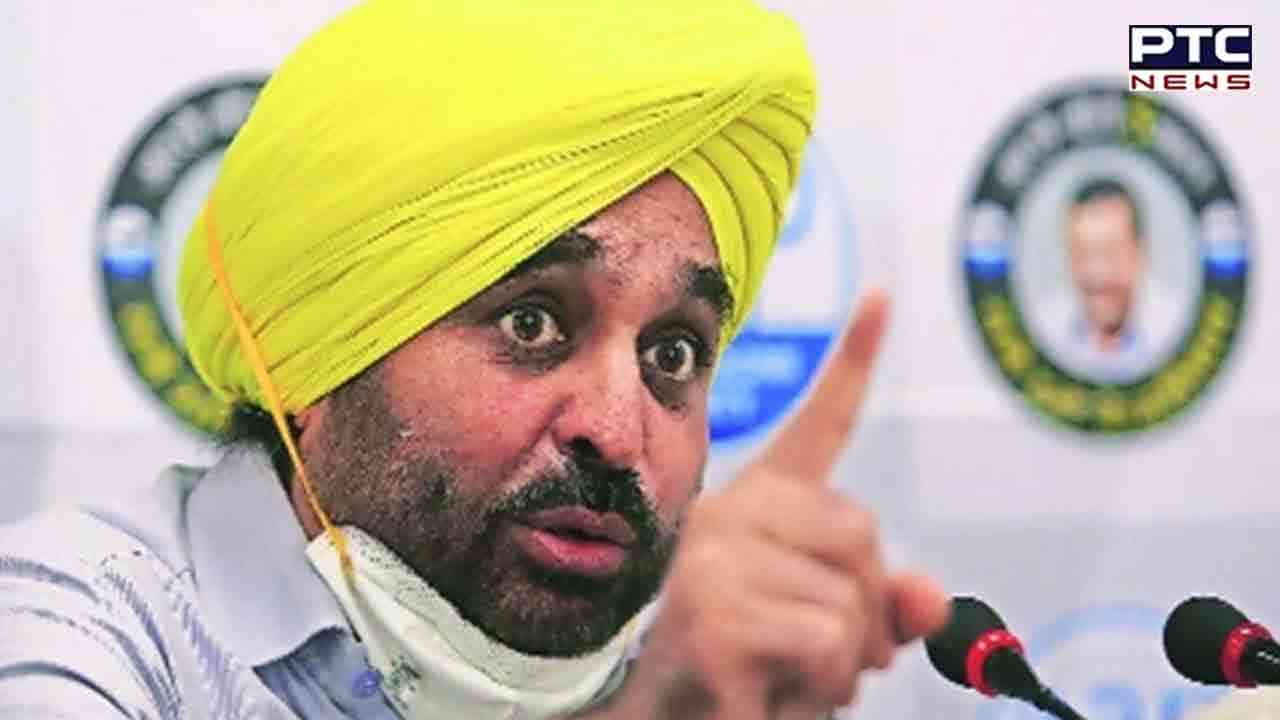 Notably, thousands of followers of Amripal Singh broke barricades and entered the Ajnala police station flashing swords on February 23, threatening the police with dire consequences if they did not release Lovepreet Toofan.
Toofan was arrested for allegedly assaulting and abducting a Ropar man.
On deteriorating law and order situation in his state, Mann said, "Do you consider 1,000 people as representing the entire Punjab? Come to Punjab and see who are raising such slogans. It's just a few people funded by foreign powers, especially Pakistan. Rajasthan shares a bigger boundary with Pakistan than Punjab. Why aren't drones (from Pakistan) sent there? Why are they all coming to Punjab? Their handlers want to disturb peace in Punjab."
Also Read | AAP plans to protest ahead of Manish Sisodia's court date today
He claimed that peace prevailed in Punjab and his government was driving the state towards development. "Punjab will not be disturbed. There is peace in the state. The Punjab Government is taking the state towards progress," the CM added.
- PTC NEWS