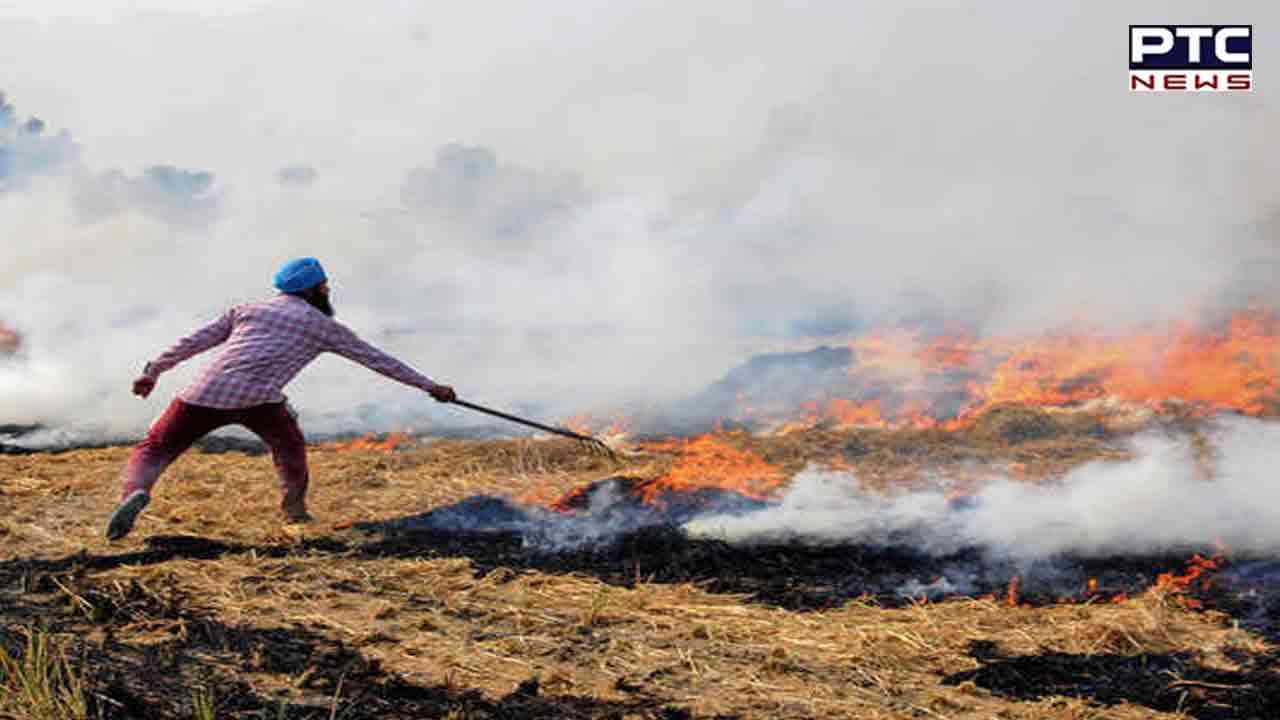 Faridkot (Punjab), November 4: A revenue official (Patwari) who was out inspecting stubble burning was held hostage by farmers for more than 24 hours in the Faridkot district of Punjab's Jeewan Wala village.
The farmers demanded a written assurance that no challan would be issued for the burning of their stubble and stated that the official would not be released until their demands were met. The patwari had come to the district to investigate a report of stubble burning, which has been reported all across the state.
However, Kalnab Tehsildar and SDM Kotkapura arrived on the scene and tried to talk to the farmers, but they were unable to persuade them to let go of the official.
"SDM promised that machines will be provided but nothing has been done. We burn stubble as there is no other option," a farmer said.
Also Read | Australia offers USD 633,000 reward for Punjabi suspect in murder case
According to Anil Kumar, Tehsildar of Faridkot, "Our nodal officer gave a report of stubble burning. Patwari had come here to find that out. The villagers came to know about this and took him hostage. We are talking to the farmers."
Earlier on Thursday, local farmers in Punjab's Bathinda district expressed their displeasure with the state government's failure to find a solution to the stubble-burning problem, threatening to hold hostage any officials who came to stop them from burning the stubble.
Stubble burning has continued unabated in Punjab, with the state reporting nearly 24,000 cases so far, according to an official on Friday.
Stubble burning incidents have increased in parts of Punjab this year compared to last. However, the area of burned fields has decreased by 1% so far. Gurbakhshish Singh Gill, Senior Environmental Engineer of the Punjab Pollution Control Board, informed that 1,144 incidents of stubble burning had occurred in the state as of Thursday, with a total of 24,146 such incidents in Punjab.
Also Read | Canada will not recognise 'Khalistan' referendum: India
- ANI