Patiala, January 26: Punjab Cabinet Minister Dr Baljit Kaur on Thursday honoured office-bearers of the Young Progressive Sikh Forum (YPSF) during Republic Day 2023 function at the Polo Ground in Patiala. Several senior bureaucrats, including Deputy Commissioner Sakshi Sawhney, were present on the occasion.
Dr Baljit Kaur appreciated the efforts of the Young Progressive Sikh Forum towards the uplift of the poor and needy. Dr Prabhleen Singh, president of the YPSF, and general secretary and PTC Editor Harpreet Singh Sahni thanked the minister for the honour.
Also Read | Patiala: MC removes Navjot Singh Sidhu hoarding across city
Founded in 2018, the YPSF has been tirelessly working for the cause of the poor and underprivileged children. Its other office-bearers include Iqbal Singh Sadana, Ajit Pal Singh Kohli and Prof (Dr) Damanjit Kaur Sandhu.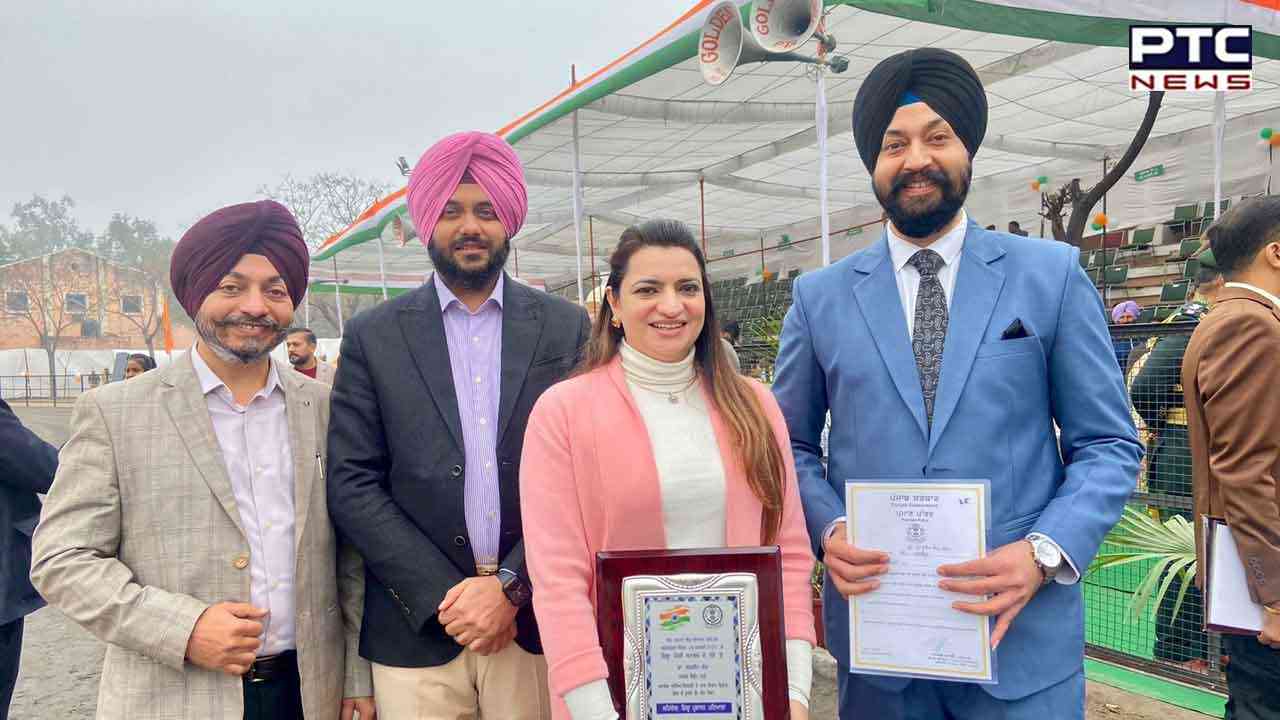 Speaking on the sidelines of the function, Dr Prabhleen Singh said they had adopted a total of 400 poor and needy children from across the country, whose education, including higher, was being sponsored by the YPSF.
In 2020 when the entire world was under the grip of Covid pandemic, the organisation organised community kitchens and distributed masks and medicines among the needy. Besides, the Sikh forum also honoured 23 youths for their innovative work during the pandemic.
Also Read | PM Modi extends greetings on 74th Republic Day

YPSF general secretary and PTC Editor Harpreet Singh Sahni said the aim of the contest was to highlight and provide platform to the younger generation. They had received over 400 entries, of which 23 winners were declared. They were given cash prizes. He said recently, they had initiated a scheme wherein deserving civil services aspirants from the Sikh community were being provided free coaching. "The Sikh forum also regularly organises career and mental counselling sessions," he added.
Harpreet Singh Sahni said the Young Progressive Sikh Forum in collaboration with PTC group also sent a group of six girls, who had a zeal for sports, but could not excel because of financial constraints, to Dubai for a marathon.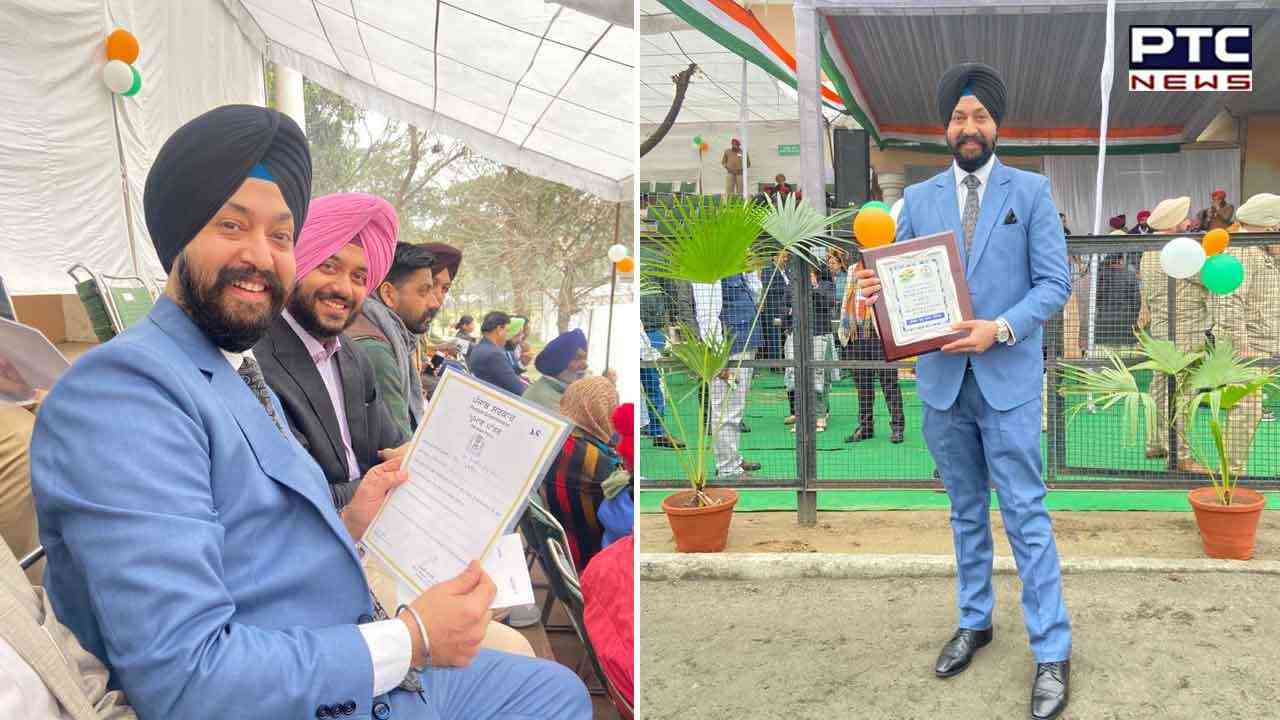 Harpreet Singh Sahni, Dr Prabhleen Singh and other office-bearers of the Sikh forum said they would continue to work round the clock for the cause of society.

- PTC NEWS