Chandigarh, September 25: Shiromani Akali Dal (SAD) president Sukhbir Singh Badal on Monday said regional parties alone could usher in peace and progress in the nation and urged all regional parties to unite under one platform to form the next government in the country.
The SAD president, who was addressing a mammoth gathering organized by the Indian National Lok Dal (INLD) on the occasion of the 110th birth anniversary of Choudhary Devi Lal, said regional parties could do the utmost for their regions.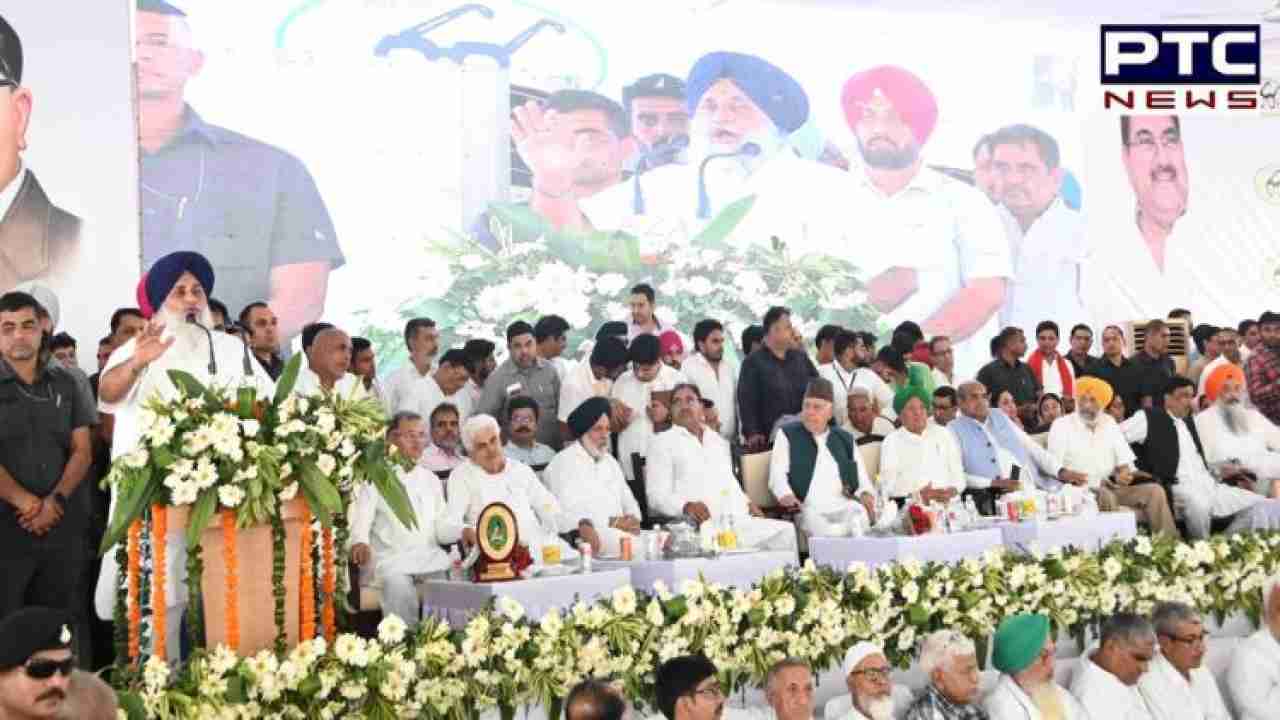 "We have witnessed speedy progress in all States where regional parties play a dominant role in politics like in the case of the SAD, INLD and the National Conference". He also urged people not to believe in newfound parties like the Aam Aadmi Party (AAP) which he said had destroyed Punjab and thrown the state into a debt trap.
Asserting that a move was afoot to weaken regional parties, Sukhbir Badal said "Today some parties are trying to create communal tensions to polarize votes. See what happened in Manipur and Nuh. India cannot progress like this. There is a need to make all minorities feel safe in this country".  
Speaking about the legacy of Ch Devi Lal, he said the iconic Kisan leader was responsible for introducing a debt waiver scheme for farmers of Haryana besides introducing the old age pension scheme in the State. He said the legendary leader along with S Parkash Singh Badal and Ch Charan Singh were single-handedly responsible for ameliorating the lot of farmers and the downtrodden in the country. "These leaders lived in the villages. They treated you as part of their family. This is why they are respected across the country".
The SAD chief Badal also congratulated his father figure Ch Om Parkash Ji Chautala and Abhay Singh Chautala for organizing such a befitting Samman Diwas programme to commemorate the memory of Lok Nayak Devi Lal.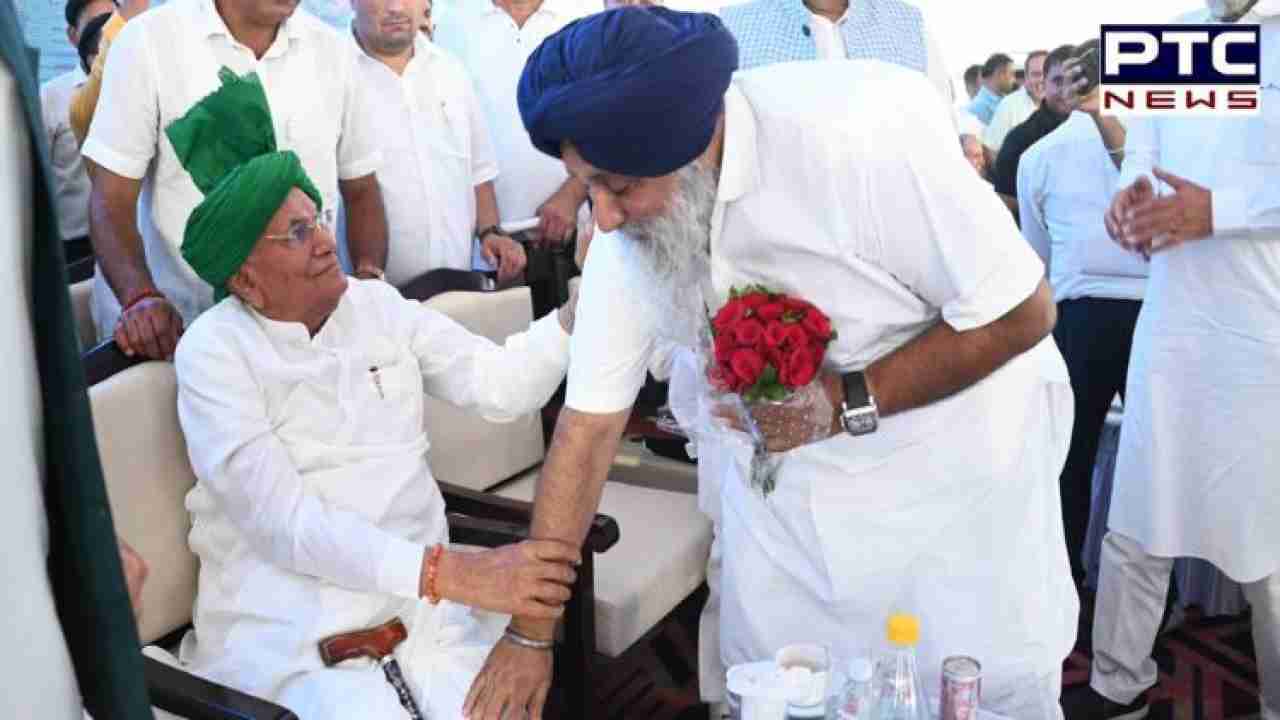 Senior SAD leaders Balwinder Singh Bhundur and Prof Prem Singh Chandumajra were also present on the occasion.
- PTC NEWS
Join Whatsapp Channel