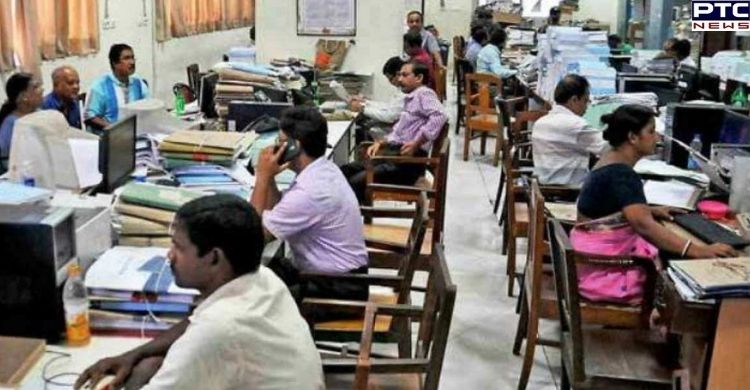 Chandigarh, October 10: Agitated Punjab State Ministerial Services Union has opened a front against the Punjab government. In view of their demands, the union has announced a 'pen-down' strike from Monday to Friday i.e from October 10 to 15.

Also Read| SAD (Delhi) unites with SAD, Paramjit S Sarna appointed President of Delhi unit of SAD
After this decision, the clerical staff working in all the departments including the District Managerial Complex will go off work. The union warned that if any employee is found working under pressure, action will be taken against him. After this decision of the union, until next Monday, the work in other government departments including Tehsil, DC office is expected to remain affected.
It is noteworthy that PSMSU unions have been demanding restoration of the old pension system for a long time. Before coming to power, the Aam Aadmi Party had also promised that after the formation of their government, their demands would be resolved at the earliest but nothing has been done in the direction as of now.
On September 13, in Ludhiana, a protest was demonstrated against the government by organizing a state level rally on behalf of the union. Therefore, the union is demanding from the government to restore the old pension scheme, to ensure that the contractual employees, to release the DS arrears, to give 15 percent benefit to the employees recruited after January 1, 2016, to implement the recommendations of the Sixth Pay Commission, There are many demands including discontinuation of development tax of Rs200.
Also Read| Indian Army personnel rescue 6 civilians from burning van in Assam
-PTC News