Punjab Chief Minister Captain Amarinder Singh on Tuesday said he wanted the state to lead in both, industry and agriculture, to put it on the path to future progress.

He addressed a Virtual Meeting with top industry leaders across the country as part of a day-long brainstorming conference, steered by Chandigarh University Chancellor Satnam Singh Sandhu. The Chief Minister thanked Chandigarh University for being among the first to come forward during the pandemic crisis to offer their premises for conversion into a 1000-bed COVID Care Centre, and to distribute sanitisers, masks and other essentials.

However, the concern at present was the rising number of coronavirus cases in the state, with the Punjabi spirit of `koyi gal nahin' (no worries) causing people to delay going for testing and treatment, said Captain Amarinder. While this was a nice spirit, it could prove to be detrimental in certain instances, amid the pandemic, he said.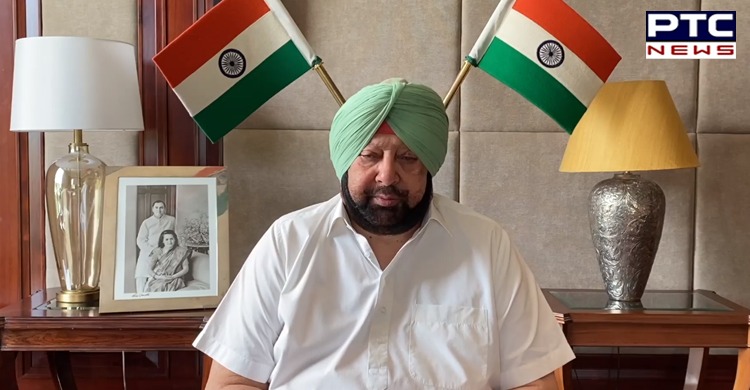 Adding, he said that he had conveyed as much earlier in the day to the Prime Minister too. The mortality rate of Punjab was higher than Haryana due to this attitude, which led people to delay going to the hospital till it became inevitable, he added.
Also Read | Russia registers world's first COVID-19 vaccine, Putin says his daughter gets vaccinate
Inviting the industry stalwarts to visit Punjab and gauge for themselves the conducive industrial climate created by his government, Captain Amarinder cited the state's business-friendly policies, seamless connectivity, high-end infrastructure, skilled labour, along with reputed educational institutions offering excellent placement opportunities with a focus on skill development as some of the key factors making it an ideal investment destination.
-PTC News