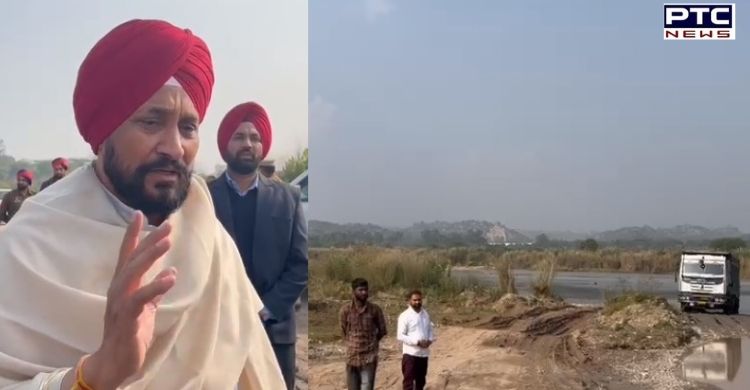 Ropar: Punjab Chief Minister Charanjit Singh Channi on Sunday said action would be taken against AAP leaders coming from outside Punjab, who enter government schools and other places unauthorised.

He rubbished claims made by Aam Aadmi Party's Delhi leaders of illegal mining in his constituency. Punjab Chief Minister Charanjit Singh Channi took a round of mining sites, where he found nothing illegal. He said sand was being sold @ Rs 5.50 per cusec as stipulated by the Punjab Government.
Also read | Air pollution: Delhi's air quality remains stagnant in 'very poor' category
Notably, AAP national spokesperson Raghav Chadha on Saturday (December 4) had alleged that the Punjab Chief Minister was promoting illegal mining in his Assembly constituency of Chamkaur Sahib.
On December 1, Delhi Deputy Chief Minister Manish Sisodia had visited two government schools in Chamkaur Sahib area.
Giving a strict warning to AAP leaders from Delhi, Punjab CM Channi said "no outsider would be allowed to create unfounded hue and cry just for their vested political interests".
He said, "The government will not hesitate in future to initiate action against such acts of political ambitions."  Punjab CM Channi along with civil and police officials visited Badi Haveli mining site, where de-silting work is going on with government machinery, and interacted with drivers getting sand loaded in trucks about the price being paid by them.
"All drivers revealed that after the state government's policy, the price was fixed at Rs 5.50 and all documents of mining are valid," the CM said.
CM Channi said he wanted to provide free sand at mining sites, but due to a contract made in the past, he was unable to do so. The said contract was valid up to March 31, he said, adding that people would get sand/gravel at more cheaper rates in the future.
Expressing satisfaction over legal mining at the site, CM Channi lashed out at AAP leader Raghav Chadha and others for "trying to befool people on sand prices".  Chadha and other outsider leaders "would not be allowed to create baseless issues, which further disrupt smooth functioning of the state", he added
The Punjab CM said action would be initiated in the future "for such theatric acts of Chadha and other Delhi AAP leaders, including Manish Sisodia".
On the other hand, CM Channi also welcomed Punjab-based AAP leaders, workers and general masses to bring any illegal activities to the government's notice so that necessary steps could be ensured.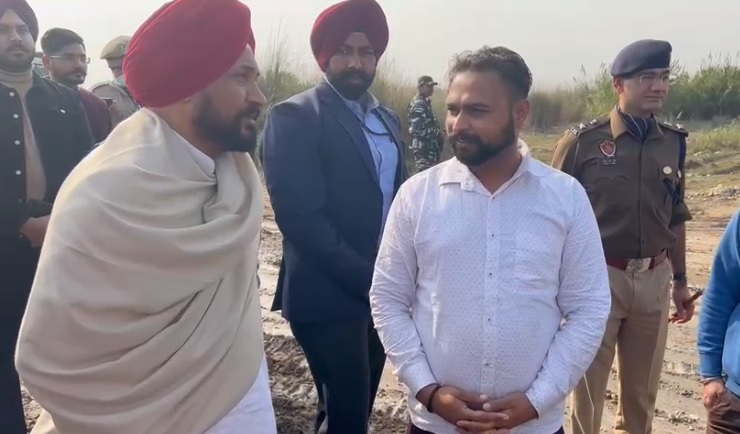 Also read | Bride-to-be Ankita Lokhande floods Instagram with mushy pics with beau
The Punjab Chief Minister was on a visit to the mining sites in his constituency to ascertain the ground-level situation with regard to finding truth about allegations made by Raghav Chadha on December 4. "I have found out that there is not even an iota of truth in the rantings of AAP leader and the sand is being mined at the rates determined by the state Government", claimed Punjab CM Channi.
-PTC News