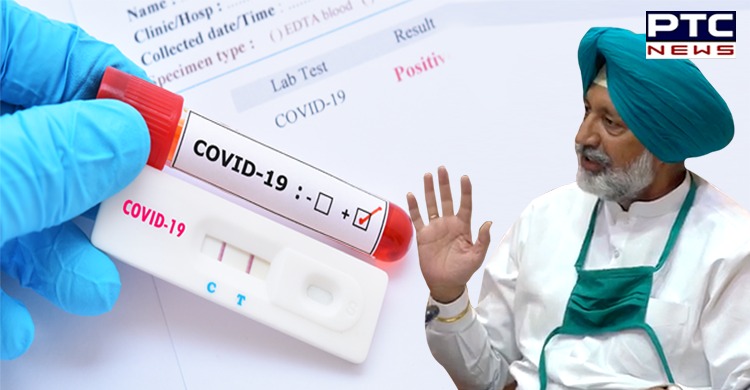 After Punjab Government's announcement of no rise in the health services prices, it has now reduced the rates for COVID tests.

Now, even private labs would not be able to charge more than the rates fixed by the government.
Health Minister, Balbir Singh Sidhu said that the government had fixed a maximum of Rs 2,400 for RT-PCR test and reduced the charges for the Rapid Antigen Testing from Rs 1,000 to Rs 700 inclusive of GST and other taxes.

 Whereas it has been left for the private labs to fix rates for collection of samples from houses, the ICMR-approved 45 private labs are doing COVID-19 testing in the state.
The minister also said that apart from this, 600 government hospitals in the state were doing free COVID testing.
Also Read | Punjab withdraws order to hike rates of health services
He added that despite the symptoms, people inform health institutions late, therefore tests get delayed and this was the main reason for the deaths due to the virus.
-PTC News