Punjab hooch tragedy: Hitting out at the Chief Minister Captain Amarinder Singh, the former Leader of Opposition and MLA Sukhpal Singh Khaira chided the CM to suspend himself first, instead of taking meek action against petty officials for such massive loss of human lives. He said that Captain Amarinder Singh has become habitual of making scapegoats escape accountability over scandals surfacing in the state again and again.

He also said that in the current hooch tragedy, the CM is not trying to find the real source of illicit spurious liquor and fix responsibility but has chosen to punish petty officials to divert public anguish.

Khaira said that Captain Amarinder has not only failed as Chief Minister literally on all fronts but he has also utterly failed as Excise and Taxation Minister to reign in the liquor mafia operating blatantly in Punjab. Khaira said that the alarm bells had begun to ring during the lockdown curfew period when large scale illegal liquor trade including fake distilleries operating surfaced across the state.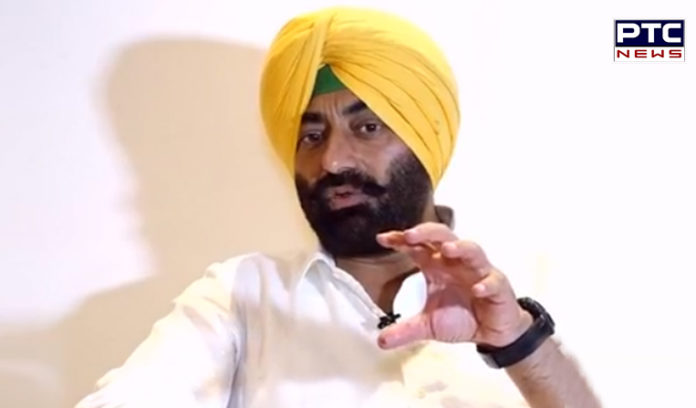 Khaira said that this fact stands substantiated by a whopping approx. Rs.2000 crore excise revenue losses during the current financial year. Khaira said his own party MLAs had demanded a CBI inquiry into powerful bureaucrats having connections with the liquor mafia and 'Benami' holdings in a distillery, but Amarinder Singh instead of taking action has rewarded the bureaucrat.
Also Read | Punjab hooch tragedy: Delhi CM Arvind Kejriwal demands CBI probe
Khaira said that he will not be surprised that even in the current hooch tragedy the source may be a very powerful well-connected political colleague of Captain Amarinder Singh, who runs a distillery at village Lauke in Tarntaran district. Khaira said no petty smuggler or an individual can have the audacity to produce such huge amounts of illicit liquor and then distribute it across many districts of the Majha region.
-PTC News