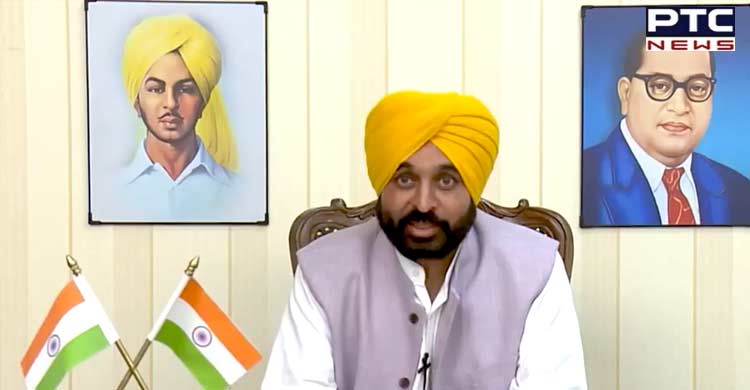 Chandigarh, September 5: Fulfilling the long-pending demand of teachers, Punjab Chief Minister Bhagwant Mann on Monday announced the implementation of UGC's Seventh pay panel report and gave nod to the recruitment of guest faculty.

Also Read| 'Bhagwant Mann claiming undue attention, toll plaza contract is ending anyway' alleges opposition
CM Bhagwant Mann, while making the announcement, said, "On the occasion of Teacher's Day, the Punjab Government has given a gift to the teachers. The UGC 7th Pay Commission has been implemented in all government colleges and universities of Punjab. This benefit will be available from October 1, 2022".
He said to overcome the shortage of teachers in all government colleges of Punjab, the recruitment of guest faculty teachers has also been approved. A notification for the same will be issued soon.
Besides, the honorarium of guest faculty teachers, who have been teaching in colleges for the last 18 to 20 years, has also been increased.
CM Bhagwant Mann said Teacher's Day had special significance for him. "I am the son of a teacher. I have learnt a lot in my life under the guidance of my father. After parents, the most important role played in a child's life is that of a teacher."
He also extended his wishes to teachers on the occasion of Teacher's Day.
Also Read| Beas: Clash erupts between Dera Beas members, Nihangs over grazing cows
-PTC News with inputs from Gagandeep Ahuja