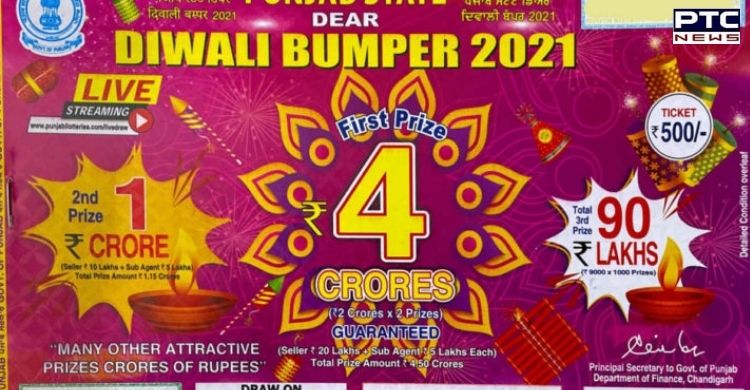 Punjab lottery result 2020: Punjab State Dear Diwali Bumper 2021 result has been declared. The Punjab State Diwali Bumper is the most selling lottery in the state bumper lottery schemes.

The Department of Finance Punjab Government, Directorate of Punjab State Lotteries Ludhiana launched the Punjab State Dear Diwali Bumper 2021.
Also Read | Punjab reduces petrol and diesel prices, details inside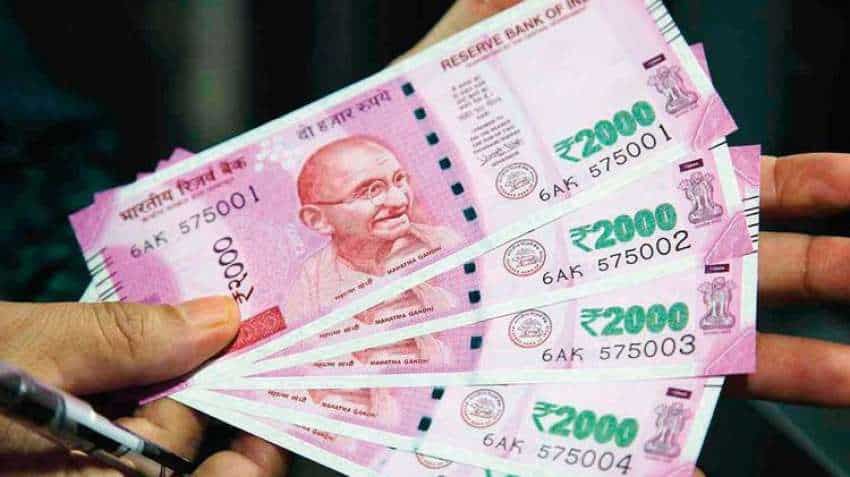 The prize winners would have to verify the winning numbers with the results published in the Punjab Government Gazette and surrender the winning tickets within 30 days.
Also Read | Petrol, diesel prices in India reduced significantly after cut in excise duty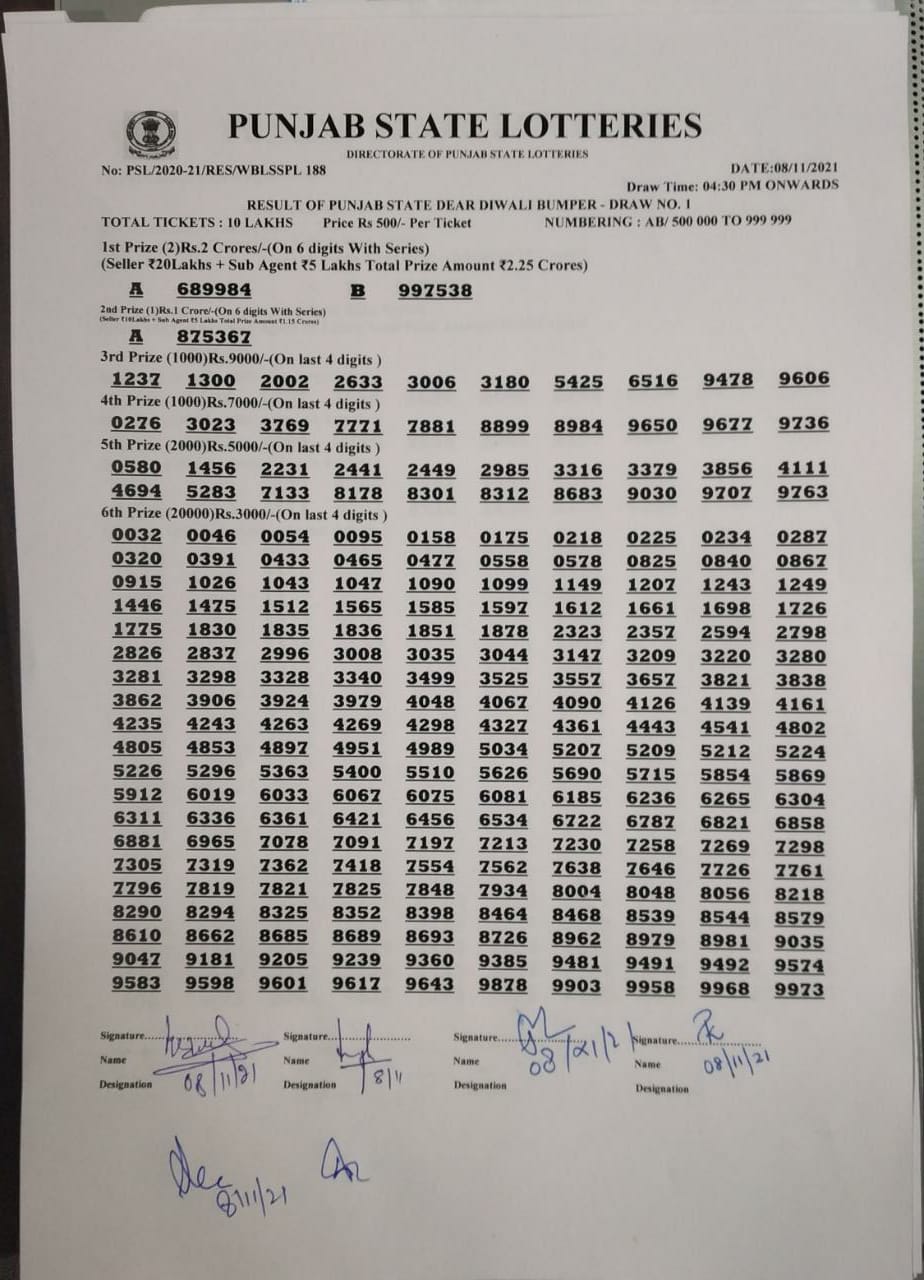 Punjab lottery result 2021: Punjab State Lottery Dear Diwali Bumper Prize Scheme 2021
1st prize: Rs 2,50,00,000 (2 prizes)
2nd prize: Rs 1,15,00,000 (1)
3rd prize: Rs 9,000 (1000)
4th prize: Rs 7000 (1000)
5th prize: Rs 5000 (2000)
6th prize: Rs 3000 (20000)
Direct Link for Punjab State Lottery Diwali Bumper Result/ Winner List 2021 :
Official Website: www.punjabstatelotteries.gov.in.
-PTC News