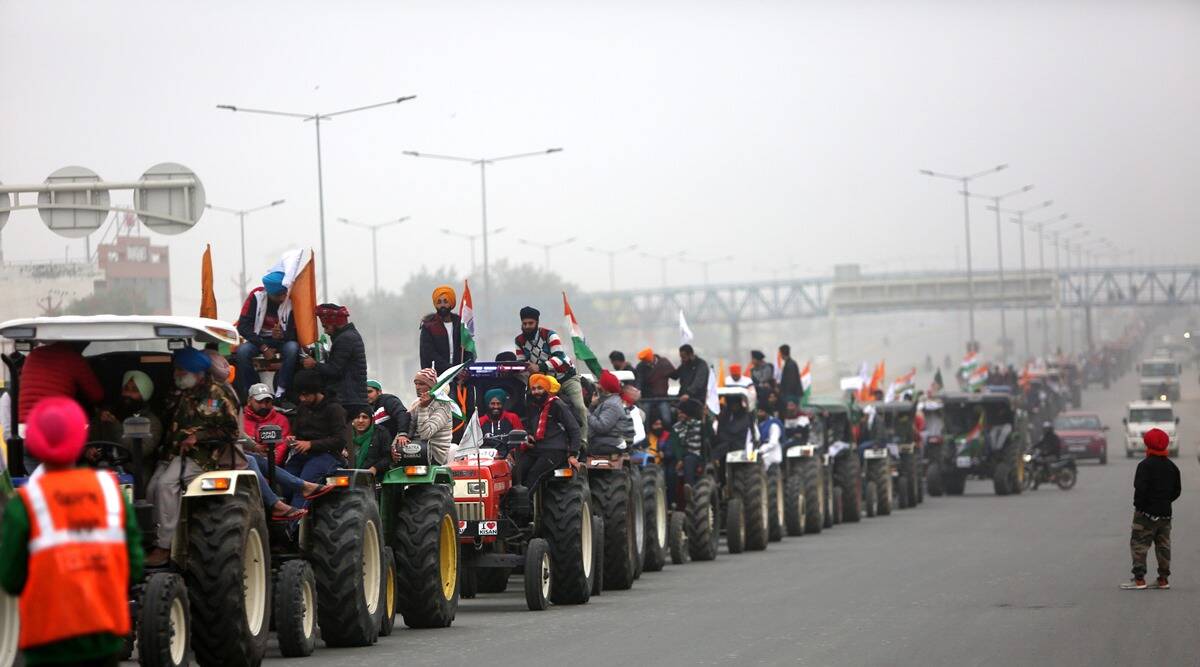 Farmer on tractor: The farmers' agitation for repeal of three agriculture laws has entered its 74th day today. Amidst the cold and dense fog, farmers are stranded on all the borders of Delhi. Many farmers have lost their lives so far due to farmers agitation.
Also Read | Thousands of farmers gather at Haryana's Charkhi Dadri Mahapanchayat

MC elections are coming up in Punjab and the most sought-after symbol is "a farmer riding a tractor".
A large number of Independent candidates have chosen 'farmer on tractor' as their poll symbol.
According to a few, the candidates are of the view that seeing a symbol where a farmer is riding a tractor, many undecided voters will likely press that button to express their solidarity with the farmers.
Surinder Singh Roda, a candidate from Ward No. 3 said, in Mohali, the entire group of 28 candidates backed by former Mayor Kulwant Singh has chosen the "farmer on tractor" as its symbol.
In Adampur, 12 candidates have chosen the symbol.
A candidate, Darshan Karwal said, "At least two wards in Adampur have a very high number of voters from the farming community. We expect more support using this symbol in our campaign."
Also Read | Farmer takes his life at Tikri border; blames PM Modi in his death note
In Hoshiarpur, 25 candidates from 50 wards have taken this symbol. Also, 53 candidates from Mukerian, Talwara, Tanda, Garhdiwala, Hariana, Sham Churasi, Dasuya and Garhshankar have opted for this symbol.
In Kapurthala, 4 candidates have taken the symbol. Independent candidates from Ward Nos. 34, 36, 37 and 39 have also chosen the same symbol. In Phillaur, two communists-backed candidates and three others are in too.
Farmers have been protesting at Delhi borders. Despite 11 rounds of meeting between the protesting farmers and the Centre, no conclusion has come out so far. No date has been fixed for the next meeting.

The farmers have been protesting against the Farmers (Empowerment and Protection) Agreement on Price Assurance and Farm Services Act, 2020, Farmers' Produce Trade and Commerce (Promotion and Facilitation) Act, 2020, and Essential Commodities (Amendment) Act, 2020.
-PTC News