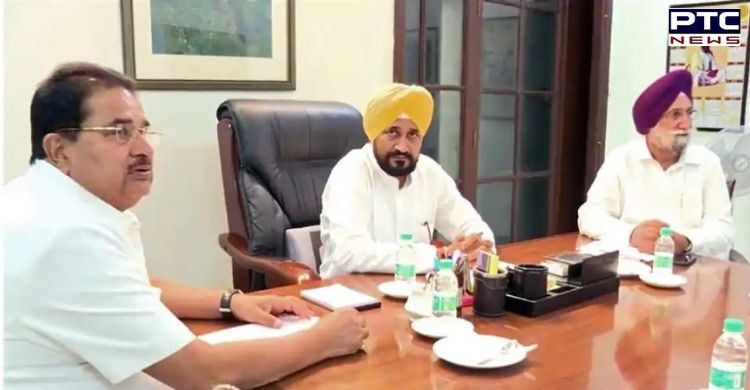 In order to provide constructed houses to Economically Weaker Section (EWS) of society across the state, the Punjab Cabinet, led by Charanjit Singh Channi, on Tuesday said applications would be invited for the allotment of 25,000 EWS houses to be constructed by the urban development authorities.

The applications along with necessary documents would be invited from the eligible applicants as per the approved policy. The dwelling units would have carpet area of 30 sq metre.
Also read | 100th anniversary of SAD: Lakhs of people turn up at party's mega rally in Moga
The Punjab Cabinet, led by Charanjit Singh Channi, said this scheme for EWS would be instrumental in benefitting nearly 25,000 families from Punjab, who do not own a dwelling unit.
A spokesperson for the Chief Minister's Office said at present, 397.048 acre land was available for EWS housing in all development authorities viz GMADA (233.588 acre), GLADA (73.29 acre), PDA (16.52 acre), BDA (13.48 acre), JDA (11.25 acre) and ADA (48.92 acre).
Also Read | First death due to Omicron variant confirmed in UK
In another decision, the Punjab Cabinet, led by Charanjit Singh Channi, has decided to reduce 10 per cent simple interest plus  3 per cent penal interest on outstanding dues of developers such as of EDC to 8.5% compounded annually in the urban development authorities. Besides, the Cabinet also decided to drop normal and penal rates of interest to 7.5% compounded annually and 10% compounded annually in future for new as well as ongoing projects.
Keeping in view the ensuing procurement season for 2022-23, beginning from April 1, 2022, the Cabinet has approved the Punjab Food Grains Labour & Cartage Policy and the Punjab Food Grains Transportation Policy for the year 2022 for labour & cartage and transportation of food grains from mandis to its storage points, respectively.
The Punjab Cabinet also approved exemption from Motor Vehicle Tax to contract carriage vehicles (up to 16 seater), buses of religious organizations and stage carriage buses (upto 35 seater.
-PTC News