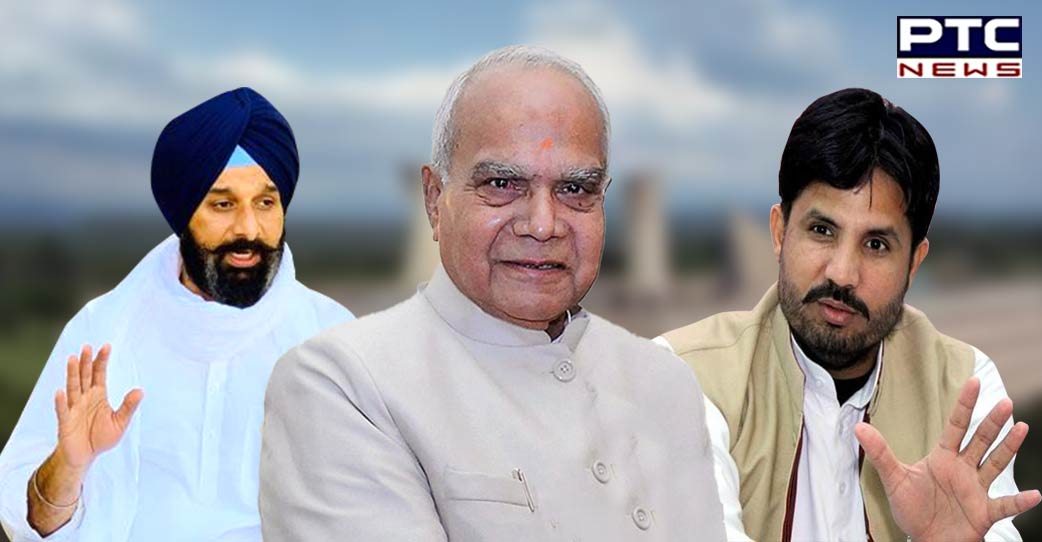 Chandigarh, September 21: Shiromani Akali Dal on Wednesday welcomed Punjab Governor Banwari Lal Purohit's decision to withdraw consent for the Special Session of Punjab Vidhan Sabha called by Bhagwant Mann Government.

"Governor Banwari Lal Purohit has saved wastage of public money which Bhagwant Mann and AAP Convener Arvind Kejriwal wanted to waste just for a political gimmick," SAD said.
In a statement released, senior SAD leader Bikram Singh Majithia said that though the decision of the Governor has saved public exchequer a detailed inquiry is needed to expose real culprits of conspiracy which the AAP had been claiming.
He further added that as per claims of AAP its MLAs were approached by BJP and this happened in Chandigarh. Thus jurisdiction of the crime becomes Chandigarh and as Administrator of Chandigarh, Governor should issue requisite orders for detailed inquiry, he added.
Furthermore, he said that who approached AAP MLAs all such leaders or middlemen should be exposed before the public and added that if claims of AAP are proved false and misleading then action should be taken against AAP leadership for floating this conspiracy theory.
Majithia added that it was most unfortunate to see that CM Bhagwant Mann is resorting to theatrics instead of seriously working for betterment of Punjab.
Meanwhile, Punjab Congress president Amarinder Singh Raja Warring hailed the Punjab Governor Banwari Lal Purohit for preventing the Aam Aadmi Party government from sabotaging the constitutional, democratic and legislative practices and procedures.
Also Read | Punjab Governor cancels one-day special session called by state govt
"It is obvious that it was a drama from day one and good that curtains have been pulled down on their theatre of absurd at the right time", he said.
Welcoming the Governor's decision, Warring said, "this (AAP) government has made a joke of governance and the constitutional and legislative procedures and the Governor has done well to correct it".
The PCC president further hoped that the AAP government would realize and learn that constitutional governance does not run on whims and fancies but set and prescribed rules and regulations.
"Just that you felt like summoning the house and seeking to prove something you were never asked to prove does not mean you are allowed a free run", he said while congratulating the Governor for safeguarding the constitutional and legislative practices and procedures.
Warring also noted that while AAP was alleging that its legislators were being approached with massive bribes to desert the party, it was not prepared to reveal the names of people or the phone numbers from which they received the calls. "This made it more than obvious that it was cock and bull story conceived by the AAP to divert public attention from its failures," he said.
Also Read | Ratan Tata, two others join as trustees of PM CARES Fund
-PTC News