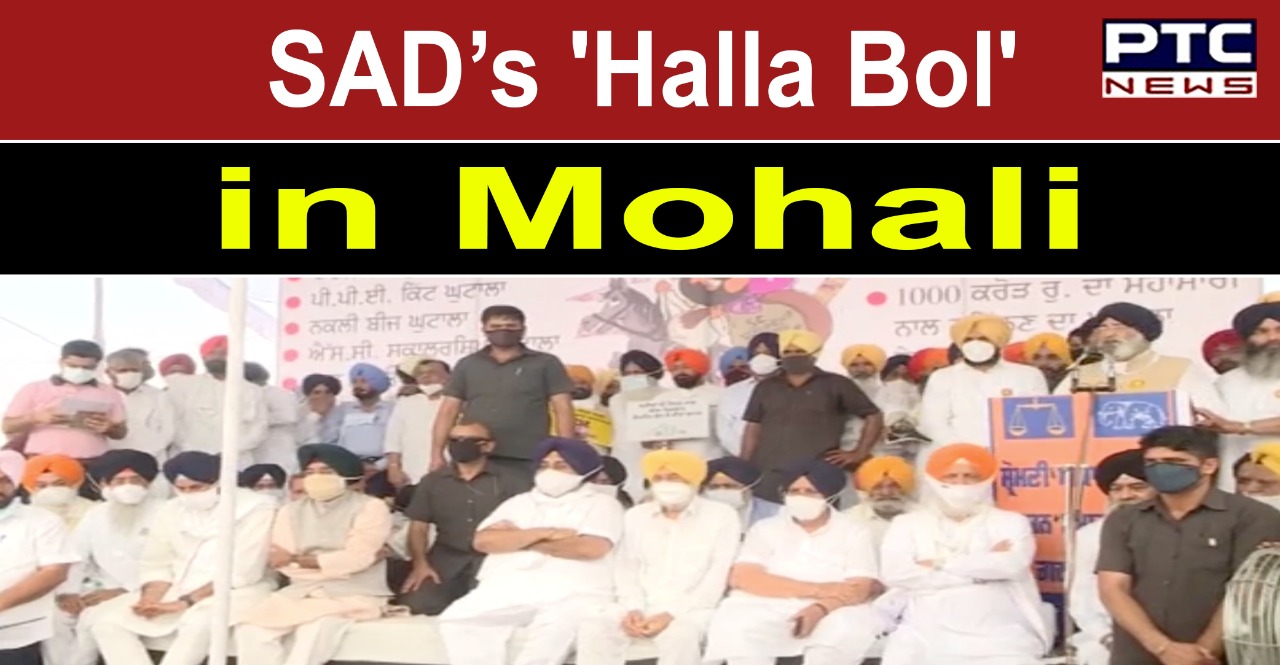 SAD Dharna: Shiromani Akali Dal (SAD) led by Sukhbir Singh Badal on Tuesday held a 'protest' outside the residence of Chief Minister Captain Amarinder Singh demanding the immediate dismissal of Health minister Balbir Singh Sidhu besides institution of a CBI probe into the vaccine and Fateh kit scams.

SAD is also demanding that land being acquired in the State for national highways be done on the market rate along with the award of displacement compensation to farmers.
Also Read | Coronavirus: India reports 70,421 new cases in 24 hours; lowest after 74 days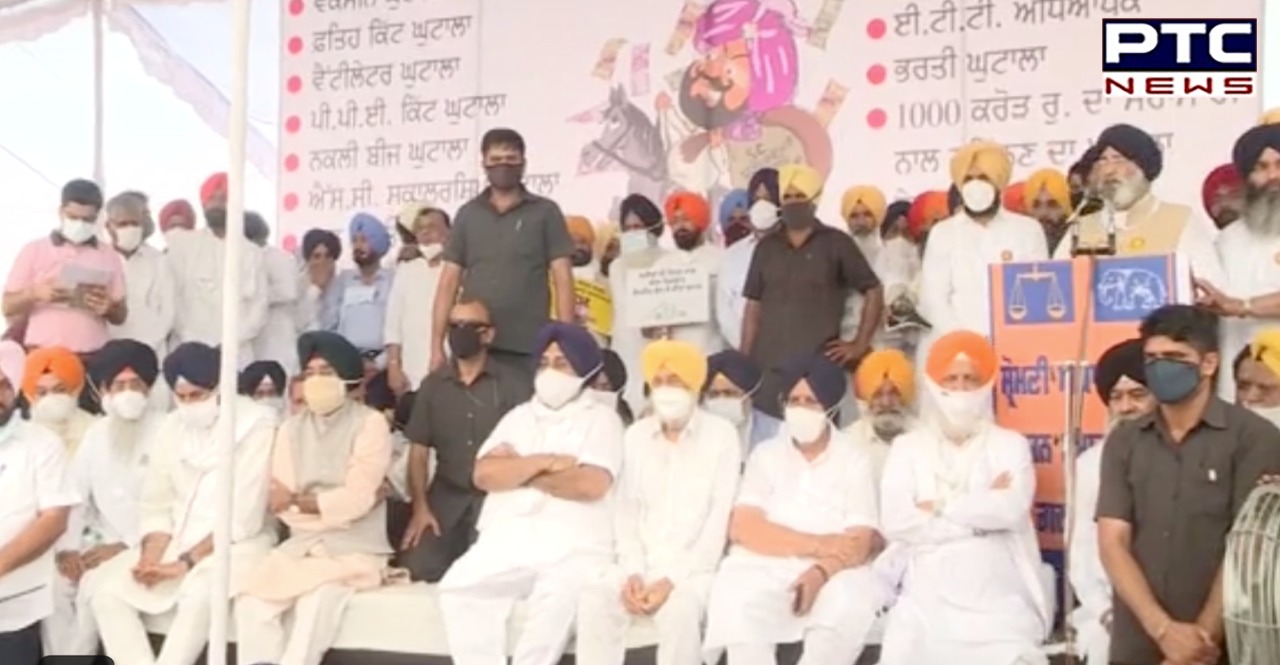 SAD president Sukhbir Singh Badal is leading the 'dharna' outside the residence of the Chief Minister Captain Amarinder Singh. The party's senior leadership, legislators, former legislators, district presidents, and youth office bearers were present during the protest.
Also Read | US FDA rejects emergency use authorisation for Bharat Biotech's vaccine Covaxin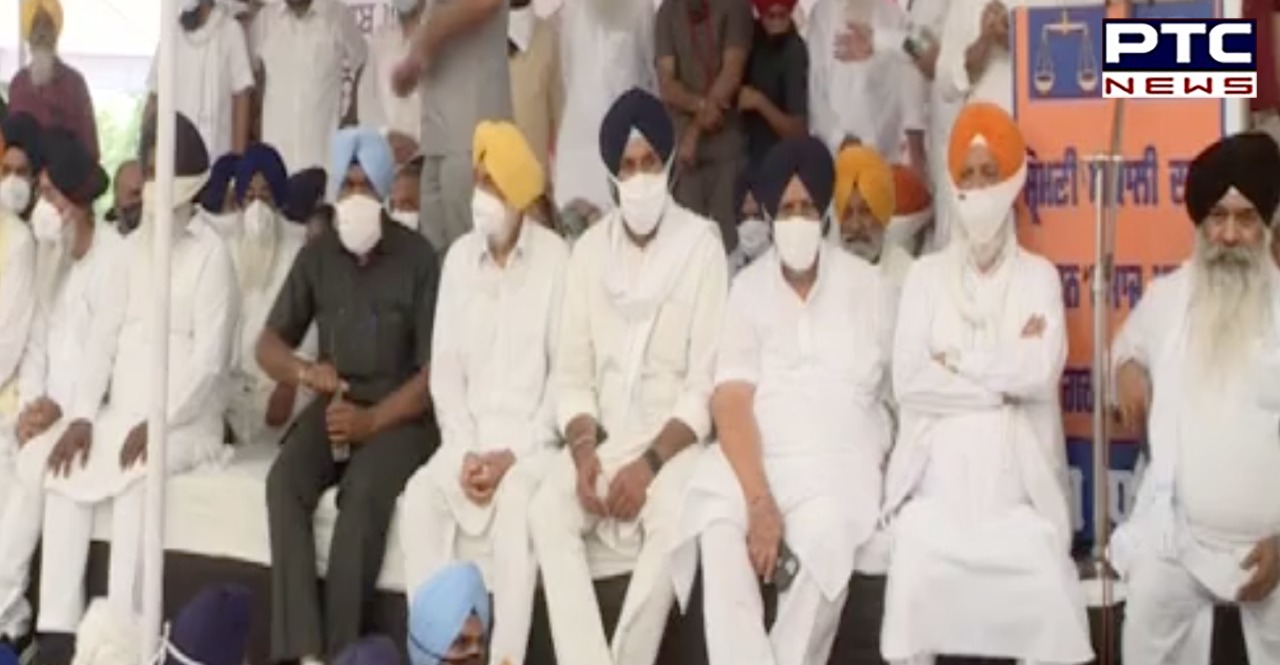 SAD Spokesman Daljit Singh Cheema said that the vaccine scam, as well as the Fateh kit scam in Punjab, had shaken the conscience of Punjabis who were shocked that an elected government and its members were profiting from their misery during a time of coronavirus pandemic.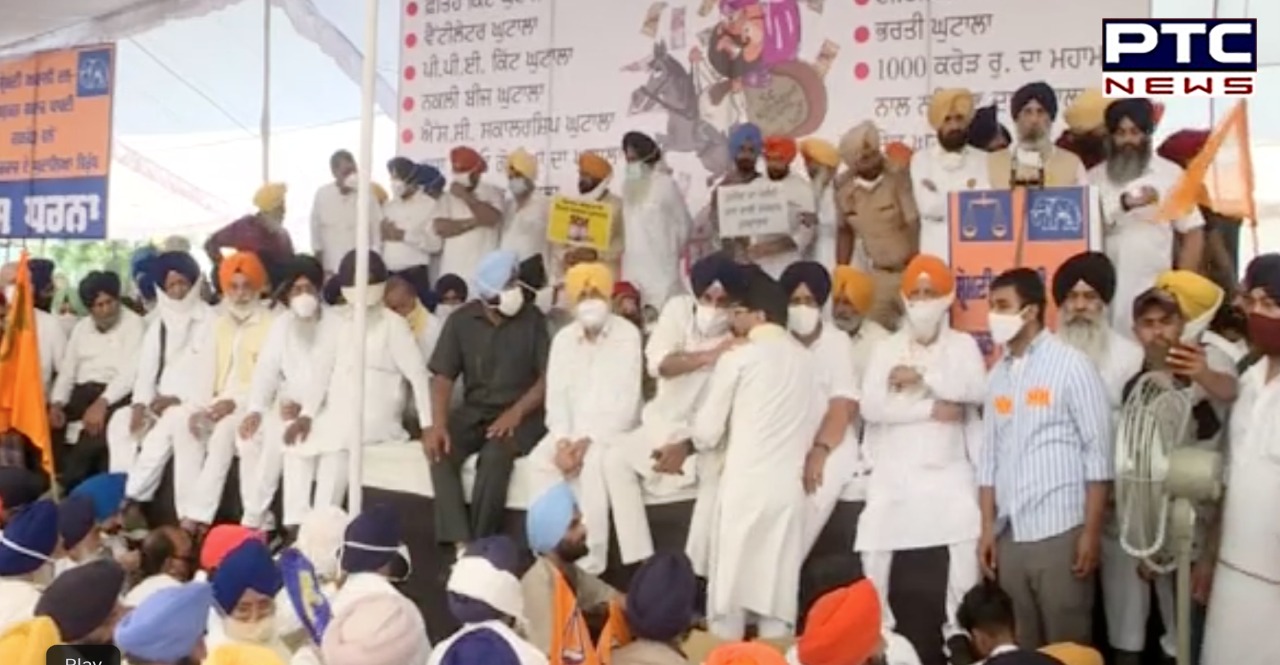 Cheema had said that SAD President Sukhbir Singh Badal had also exposed the Fateh kit scam under which medical kits which were to be supplied to Covid patients were jacked up repeatedly from Rs 800 to Rs 1400 per kit by inviting one tender after another despite the fact the first tender was valid for a six month period.
The Shiromani Akali Dal slammed the government and said that even in this case the chief minister had refused to take any action despite the fact that it was conclusively proved that the tender was awarded at inflated rates to a company – Grandway which did not even have a medical license.
Click here to follow PTC News on Twitter
-PTC News