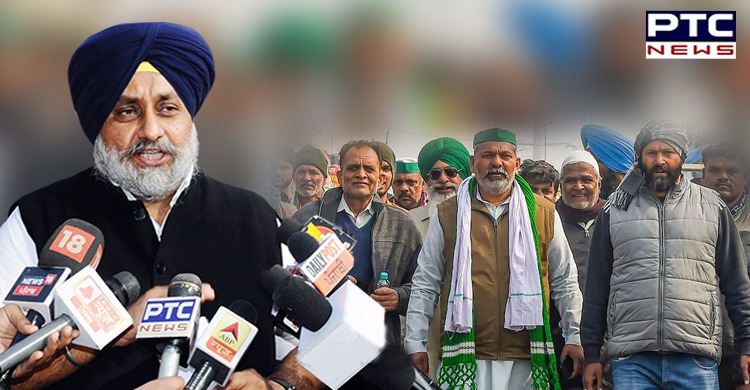 Shiromani Akali Dal President Mr. Sukhbir Singh Badal today held talks with farmer leader Mr. Rakesh Tikait and discussed ways to mobilize more support for the farmers' struggle in Delhi especially from BJP and Government of India. This needs to be done in view of the violence against farmers.
Also Read | Did protesters wave Khalistani flag at Red Fort? Here's the truth!

Mr. Badal after a telephone conversation with Mr. Tikait asked the Akali workers to march for Delhi in large numbers and join hands with the farmers at the Delhi borders to further strengthen the peaceful movement. Many factions of the Akali Dal have already joined the farmers while a large number of Akalis are on their way to Delhi.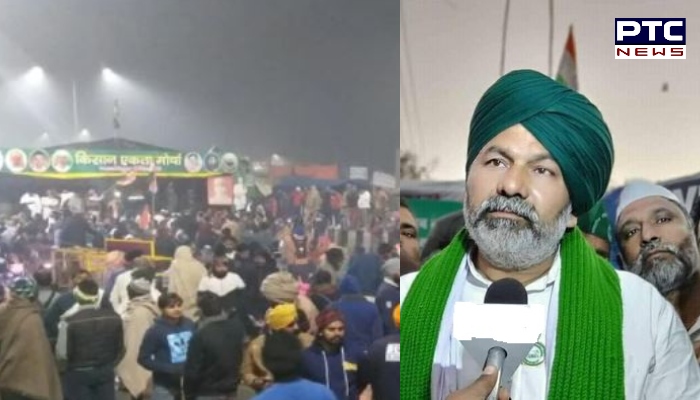 After a telephone conversation with Mr. Tikait, Mr. Badal instructed a delegation comprising senior Akali leader Mr. Balwinder Singh Bhunder, party unit president in Delhi Mr. Harmeet Singh Kalka and Delhi Gurdwara Committee President Mr. Manjinder Singh Sirsa to lead Mr. Tikait. The following farmers should visit the dharna site. The leaders met with Tikait and discussed ways to intensify the struggle.
The delegation assured Mr. Tikait that the farmers would be helped in every possible way and their courage would be enhanced. He said that Akali Dal was the largest elected representative party of farmers in Punjab.

Earlier in the day Mr. Sukhbir Singh Badal led the opposition to oppose the government in the matter of anti-farmer laws. Mr. Badal in a face to face meeting with Agriculture Minister Mr. Narendra Singh Tomar and Mr. Rajnath Singh at the main entrance of Parliament House asked them to repeal three agricultural laws against which farmers, farm laborers and artisans have been protesting in Delhi for the last two months.
Also Read | Take back farm laws: Sukhbir Singh Badal to Narendra Singh Tomar outside Parliament
Mr. Badal apprised the Union leaders that his party had resigned from the Union Cabinet and left the NDA only because the government refused to withdraw the three anti-farmer agriculture laws. He said that Akali Dal would never allow the farmers struggle against these laws to be sabotaged or weakened by the conspiracies of the government.
-PTC News