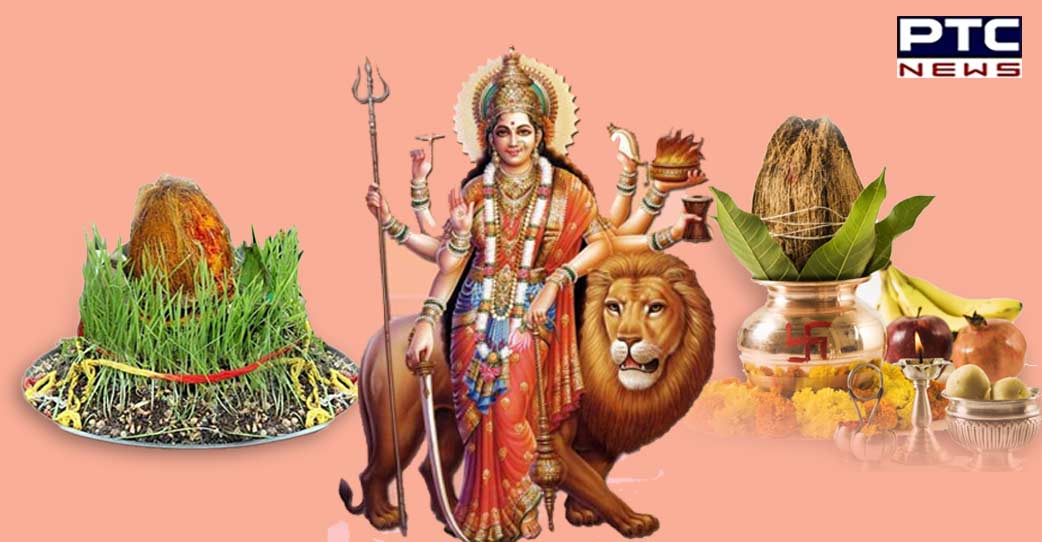 Shardiya Navratri 2022: Navratri is one of the auspicious festivals celebrated by Hindus across the world.

Devotees worship nine incarnations of Goddess Durga - Durga, Shailputri, Brahmacharini, Chandraghanta, Kushmanda, Skandmata, Katyayani, Kaalratri, Maha Gauri, and Siddhidatri - during this auspicious nine-day festival.
Navratri holds great significance for the devotees of Maa Durga. Goddess Durga is referred to as Shakti's form in the Vedas and Puranas, protecting this world from demons. Navratri is also a commemoration of the victory of good over evil, as goddess Durga - created by combining the powers of Brahma, Vishnu, and Shiva - conquered the demon king Mahishasura.
Navratri is observed four times a year, in the months of Magha (winter), Chaitra (spring), Ashadha (monsoon), and Sharad (Autumn). During the auspicious festival, devotees across the country organise several religious programs.
Also Read | Chandigarh: Police arrest 21 for fraud, extortion through Chinese apps
Shardiya Navratri 2022 |Date and time
Also called Maha Navratri, Shardiya Navratri falls in the lunar month Ashwin during Sharad Ritu.
According to the Hindu calendar, this year Shardiya Navratri will start on Monday, September 26, and will end on October 5, Wednesday.
There is a ritual to worship the girls, or Kanjaks, during the Ashtami and Navami. This year, Maha Ashtami falls on October 3, 2022, and Navami falls on October 4, 2022.
Ashwin Shukla Paksha Pratipada - September 26, 3.24 am to September 27, 03.08 am
Ghatasthapana Muhurta – September 26, 6.20 am to 10.19 am
Abhijit Muhurta - September 26, 11.54 am to 12.42 pm
Also Read | Punjab: HC grants bail to Kalyani Singh in Sippy Sidhu murder case
Shardiya Navratri 2022 | Days
Pratipada (Maa Shailputri) - September 26
Dwitiya (Maa Brahmacharini) - September 27
Tritiya (Maa Chandraghanta) - September 28
Chaturthi (Maa Kushmanda) - September 29
Panchami (Maa Skandmata) - September 30
Shashthi (Maa Katyayani) - October 1
Saptami (Maa Kalratri) - October 2
Ashtami (Maa Mahagauri) - October 3
Navami (Maa Siddhidatri) - October 4
Dashami (Immersion of Maa Durga idol) - October 5
Shardiya Navratri 2022 | Pooja Vidhi
On the occasion of Navratri, worshippers wake early in the morning, wash their garments, and worship Goddess Durga.
Worshippers collect the pooja ingredients - an Idol or picture of Maa Durga, Red Chunari, Mango leaves, Rice, Durga Saptashati book, Red Kalava, Ganga water, Sandalwood, Coconut, Camphor, Barley, earthen pot, gulal, betel nut, betel leaves, cloves, and cardamom - and decorate the area where the Maa Durga idol will be placed.
Maa Durga's idol is draped in a red cloth. Devotees sow barley seeds in earthen pots and water them every day till Navami.
Also Read | Bomb threat at Amritsar's Spring Dale School traced to 2 students; made fake account to prank
-PTC News