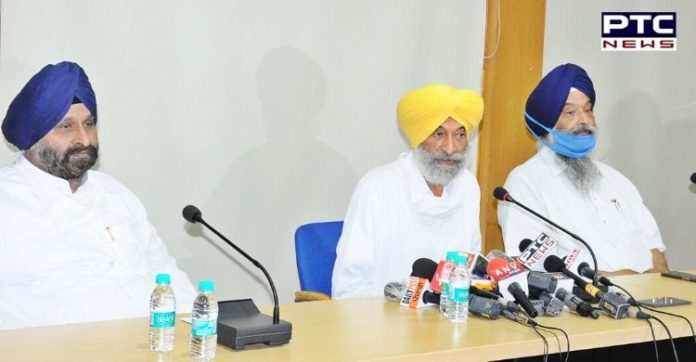 The Shiromani Akali Dal (SAD) on Tuesday said that the Congress government had teamed up with Dera Sachha Sauda to take on the SAD with the sole aim of polling Dera votes in its favour in the 2022 assembly elections in lieu of giving a clean chit to the Dera.

Senior SAD leaders Balwinder Singh Bhundur, Prof Prem Singh Chandumajra, Maheshinder Singh Grewal and Sikander Singh Maluka said that the Congress government was in the process of weakening the sacrilege case as part of an understanding with the Dera.

"The Congress first scared Dera Sachha Sauda and has now teamed up with it to use it for its political purposes against the SAD. However, by doing so it has only served to exposed its friendship with the Dera".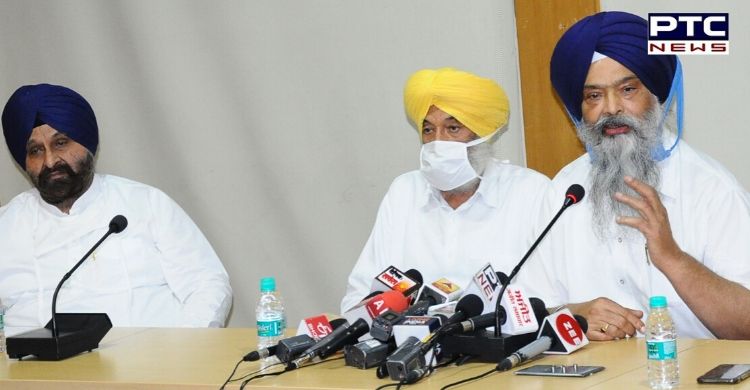 Stating that the SAD would not allow the Congress party to do deceitful and immoral politics on the issue of sacrilege of Sri Guru Granth Sahib Ji, the SAD leaders said the Congress- Dera conspiracy was already being unmasked bit by bit.
"The prime accused in the sacrilege case was killed in judicial custody because the Congress government did not want the truth to come out. The family of the prime witness in the Behbal Kalan police firing case has blamed a Congress minister and the Faridkot Congress legislator for being responsible for his death. All wires are now pointing towards the Congress party and it is clear that its hands are dirty. Soon the entire conspiracy will be unraveled and will come before the people".
Also Read | YAD asks CM to explain why two set of rules on corona for different political parties
Senior leader Maheshinder Singh Grewal said the Congress party was trying to cover up its failures and was resorting to cheap politics. He said SAD President Sukhbir Singh Badal had already done 'ardas' that nothing should remain of those who had indulged in the acts of sacrilege as well as of those who were behind it. He also made it clear that the SAD had never taken the support of the Dera during the 2017 assembly elections.
-PTC News