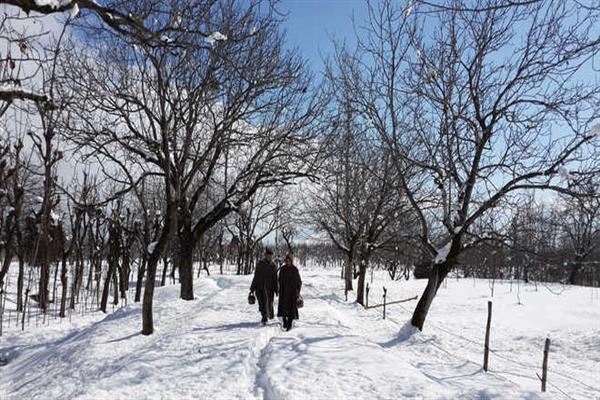 The meteorological department has predicted moderate to heavy snowfall in Jammu and Kashmir during the next couple of days, while a high-danger avalanche warning has been issued for parts of the state.
Following the reports, the Jammu and Kashmir government sunday asked the authorities concerned to be in a state of readiness to meet the situation.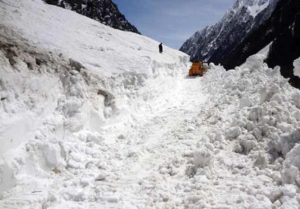 According to an official spokesperson, a high-danger avalanche warning has been issued by Snow and Avalanche Study Establishment (SASE) for Tangmarg-Gulmarg sector in north Kashmir, medium-danger avalanche warning for Srinagar-Jammu national highway and a low to medium danger warning for higher reaches of other parts of the state.
Minister for Disaster Management, Relief Rehabilitation and Reconstruction Javaid Mustafa Mir has asked the divisional and district disaster management authorities to be in a state of readiness in view of the MeT forecast.
He directed the divisional commissioners of Jammu and Srinagar to ensure that necessary measures be put in place to ensure minimum disruption of services.
Mir also said based on the avalanche warnings and adverse weather reports, movement of vehicles on vulnerable roads should be restricted as a precautionary measure.
The minister, who is personally monitoring the situation, asked the public to take adequate precautionary measures in case of heavy snowfall and to drive vehicles with utmost care.
He directed the chief engineer of the mechanical engineering department to position their snow clearing machines at strategic locations beforehand.
Mir also directed the commissioner of Srinagar Municipal Corporation and the chief engineer of the power development department to keep their staff in readiness, the spokesperson said. PTI