Mohali, 28 December: The 6th National Open Gatka Championship 2022, dedicated to the martyrdom of the four Sahibzados and Mata Gujri ji by the Gatka Federation of India, was concluded with great pomp and show in New Delhi. The team of the Punjab Gatka Association stood first in the overall results for the sixth time in a row. The team of the Delhi Gatka Association stood second and the team of the Chandigarh Gatka Association stood third.
President of Gatka Federation of India, Harcharan Singh Bhullar IPS reached on this occasion specially and got the matches started on the second day. He distributed medals to the winners and encouraged them.
Also Read: Severe cold wave conditions persist over North India
Giving more details, Dr. Rajinder Singh Sohal, working president of Gatka Federation of India, and Baljinder Singh Toor, general secretary, said in Mohali that on the one hand, 534 players from 21 states across the country participated in this two-day championship, on the other hand, players for 'Khelo India competitions were also selected.
Thanking all the players and coaches, they said that the Gatka Federation of India is working day and night to take this heritage game to the national and international levels.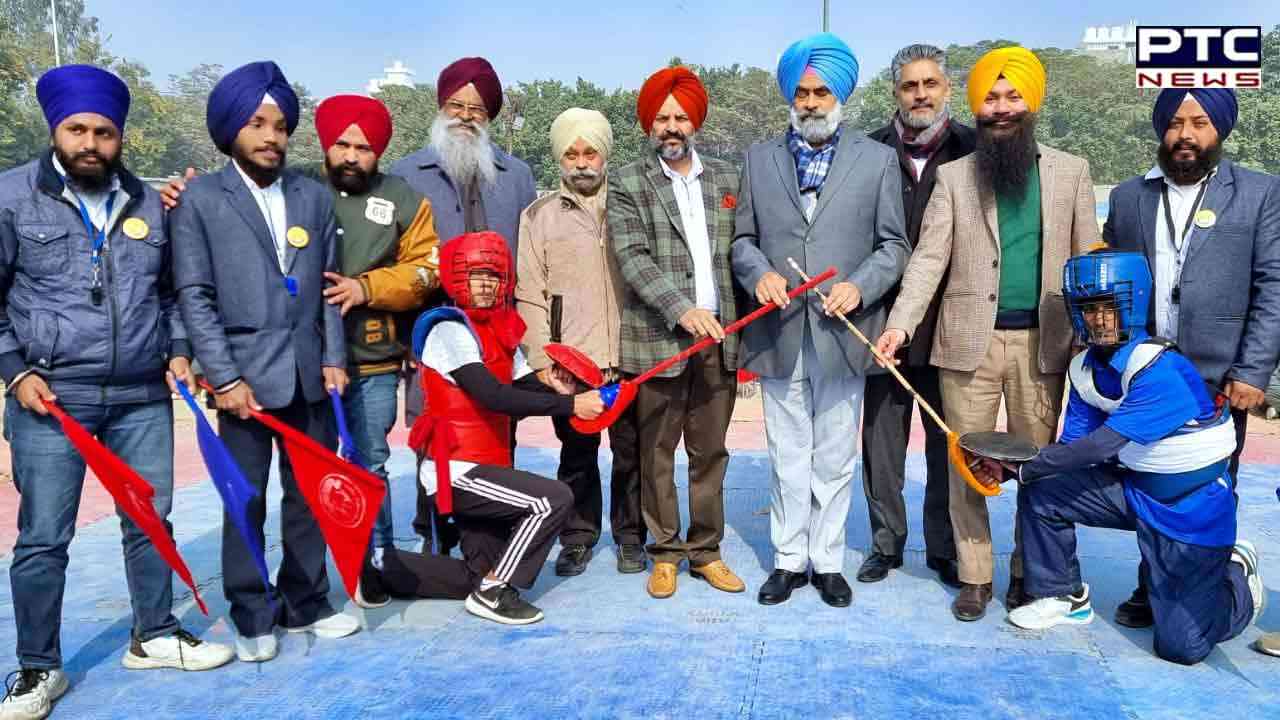 It is pertinent to mention that a total of 21 state teams from across the country are participating in this championship. Participating teams are Punjab, Andhra Pradesh, Assam, Himachal Pradesh, Bihar, Haryana, Chandigarh, Chhattisgarh, Manipur, Telangana, Gujarat, Goa, Tamil Nadu, Rajasthan, Maharashtra, Madhya Pradesh, Uttar Pradesh, Delhi, Jharkhand, Karnataka, Kerala Are included. A total of 534 players were representing their respective states on this occasion. More than 35 referees and judges were supervising the matches held during this championship.
Also Read: Heavy snow in Japan kills 17, several injured
On this occasion, President of Delhi Gatka Association Paramjit Singh Rana, President of Jap Jaap Seva Society Harjit Singh, Satnam Singh, Jagdeep Singh former MLA, Prabhmeet Singh Media Incharge, Jagkiran Kaur Waraich Joint Secretary, Dalip Kumar Singh National Coordinator Manvinder Singh Technical Incharge, Jagdish Singh Kurali Punjab Coordinator, Gurlal Singh, Raghbir Singh besides a large number of dignitaries were present.
- PTC NEWS