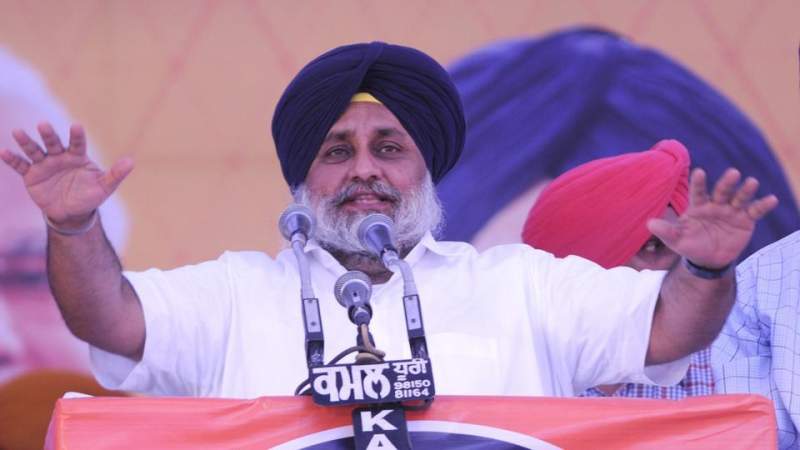 Shiromani Akali Dal president Sukhbir Singh Badal on Tuesday urged Prime Minister Narendra Modi to review the Centre's directive extending BSF jurisdiction to over 50km from the international border of Punjab. He also conveyed to him the urgent need to have the decision rescinded along with 3 farm laws.

"I wish to remind the PM that he was one of the most vocal champions of fiscal and political autonomy to states and as Gujarat CM had objected to a similar directive of then UPA govt. Deploying BSF with sweeping powers amounts to imposing President's Rule through the back door," he said.
Also Read | Ranjit Singh murder case: Dera chief Ram Rahim, 4 others get life imprisonment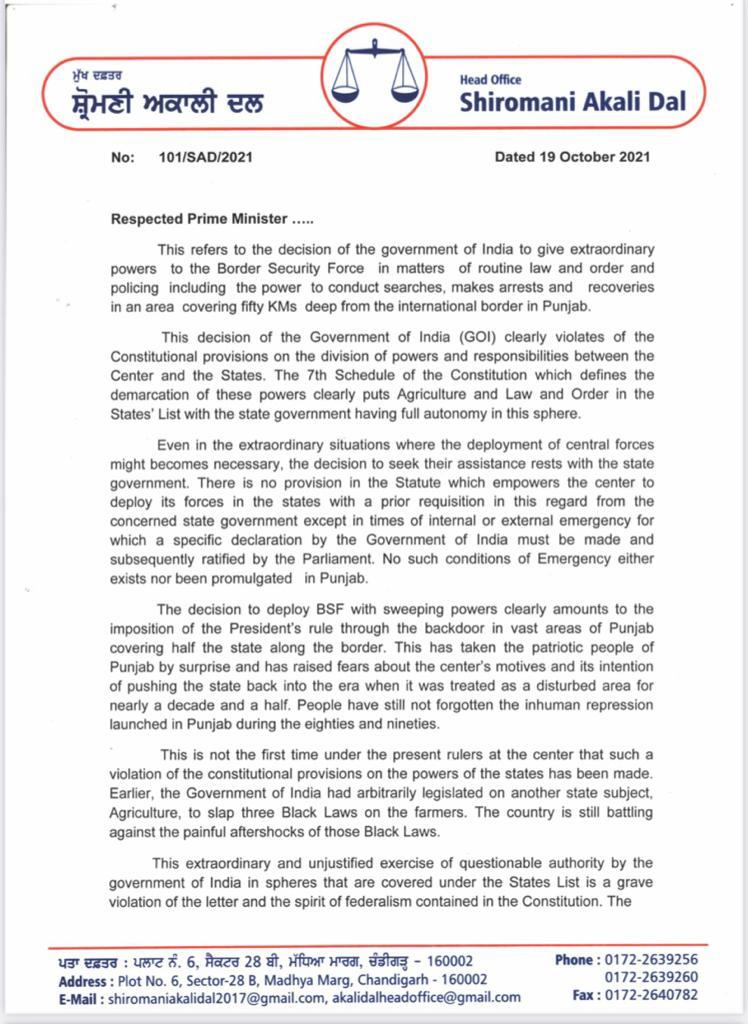 In a letter to PM Narendra Modi, Sukhbir Singh Badal wrote: "The decision to deploy BSF with sweeping powers clearly amounts to the imposition of the President's rule through the backdoor in vast areas of Punjab covering half the state along the border."
Also Read | News of Dr. Manmohan Singh's death is FAKE! He is stable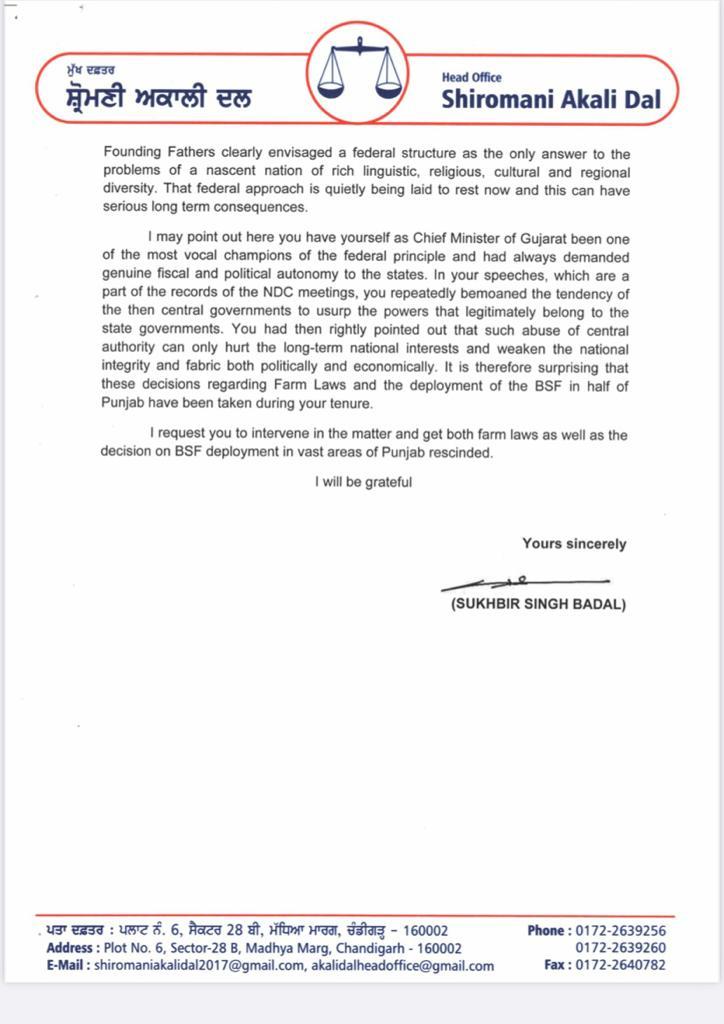 "This has taken the patriotic people of Punjab by surprise and has raised fears about the center's motives and its intention of pushing the state back into the era when it was treated as a disturbed area for nearly a decade and a half. People have still not forgotten the inhuman repression launched in Punjab during the eighties and nineties," Shiromani Akali Dal president added.

"This is not the first time under the present rulers at the center that such a violation of the constitutional provisions on the powers of the states has been made," the letter reads.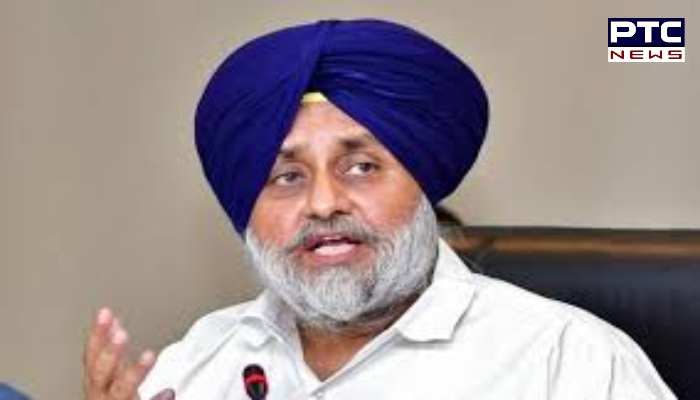 "Earlier, the Government of India had arbitrarily legislated on another state subject. Agriculture, to slap three Black Laws on the farmers. The country is still battling against the painful aftershocks of those Farm Laws," it added.
Concluding the letter, he requested PM to intervene in the matter and get both farm laws as well as the decision on BSF deployment in vast areas of Punjab rescinded.
-PTC News