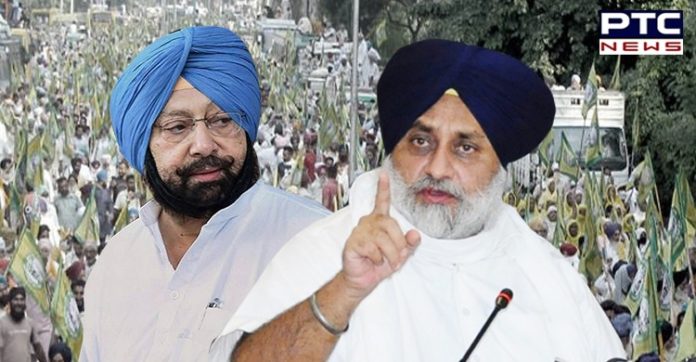 Shiromani Akali Dal (SAD) President Sukhbir Singh Badal today put four questions to chief minister Capt. Amarinder Singh including a challenge to tell if had annulled the central Agri-marketing laws and when the new Bills passed in the Vidhan Sabha would come into being.
Also Read | On Trump's 'filthy India' remark, Biden says 'deeply value friendship with India'

These two queries, which are part of the four question set, also ask the chief minister to tell farmers if the Bills moved by him in the Vidhan Sabha had made MSP a statutory right of farmers. The fourth and final question asks the chief minister to tell if he had guaranteed government purchase of all 24 crops falling under the MSP regime.
Stating that these four questions were being asked by everyone, Mr Sukhbir Badal asked the chief minister not to play games with people of Punjab in league with the centre. "You know your Bills will not be approved by the central government. You have not even annulled the amended APMC Act of 2017 which is a copy of the central Agri Acts. We know you have no straight answers but still we give you fifteen days to tell Punjabis why you defrauded them in this manner and why you are hand in glove with the centre in destroying their future".
Asserting that Capt Amarinder Singh was pushing Punjab into turmoil, the SAD President said "the only solution was declaring the entire State as one Mandi (principal market yard) which would have automatically negated implementation of the central Agri Acts in Punjab. But you did not take this suggestion which was proffered by the SAD because you did not have any intention of securing the rights of Punjabis. You chose to enter into a deal with Delhi and passed wishy-washy Bills with the sole intention of sabotaging the ongoing farmer agitation and getting the 'rail roko' agitation lifted".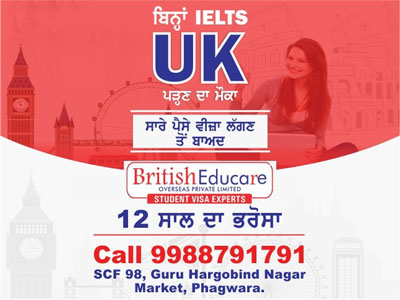 Mr Badal also requested farmer organizations to ask the chief minister why he had refused to guarantee government procurement and why he did not take them into confidence before moving Bills which concerned their future.
Also Read | Punjab: Here are the new transfers of the officers with immediate effect
He said the chief minister's lie that he had consulted farmer organizations had been caught out already. "It is also known that Capt. Amarinder Singh was forced to call the special assembly session under pressure after having rejected the demand earlier. Now Punjabis want the chief minister to come clean.
Give us straight answers to the straight questions we have put on behalf of the people. Don't try to obfuscate and confuse the issue with foul mouthed evasive replies. Give answers to the people or else it will be proven beyond doubt that you backstabbed the annadaata", Mr Badal added.
-PTC News