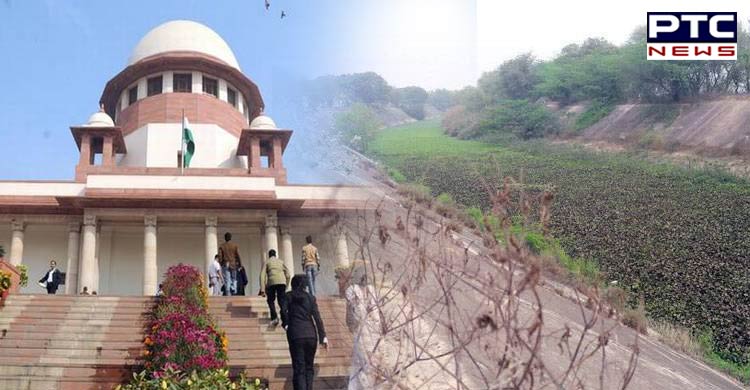 SYL canal dispute: In a new development in the issue of Punjab's construction of a part of the SYL canal, the Supreme Court has directed the Punjab Chief Minister to meet his Haryana counterpart under the aegis of the Union Ministry of Jal Shakti in order to resolve differences and strive for a settlement.

A bench of Justices Sanjay Kishan Kaul, Abhay S Oka and Vikram Nath asked the Centre to hold a meeting between both states and granted four months to file a report on the meeting.
The Supreme Court has stated that natural resources must be shared, especially given the security concerns in Punjab.
"Water is a natural resource and living beings must learn to share it, whether it is individual or state. The matter cannot be looked at from the point of view of only one city or state. It's the natural wealth to be shared and how it is to be shared is a mechanism to be worked out," Justice Kaul stated.
Attorney General of India KK Venugopal, appearing for the Ministry, stated that the Centre is trying to bring the states of Punjab and Haryana together.
AG K K Venugopal further informed the apex court that the Centre had previously written letters to the Punjab Chief Minister but had received no response.
"The Centre had written a letter to the new Chief Minister of Punjab in April but there was no response," he informed.
To this, the bench said, "Either they sit and talk or the Court will order the execution of the decree. These issues should not be allowed to fester... It will allow forces that may not be amicable to the country to act and interfere."
Also Read | Punjab's financial crisis results in salary delays for government employees
Center stated that the Satluj Yamuna link canal issue was delayed as Punjab Govt CMs since 2016 have not come for meetings, letter was sent by ministry in April to the new CM but no response.
The top court has asked the Chief Ministers of Punjab and Haryana to meet and strive for a negotiated settlement in a meeting called by the union ministry of Jal Shakti.
The court posted the matter for further hearing on January 19 to know the progress of negotiations.
Also Read: MeitY takes note of Arshdeep Singh's wiki page, may take action on Wikipedia: Sources
-PTC News