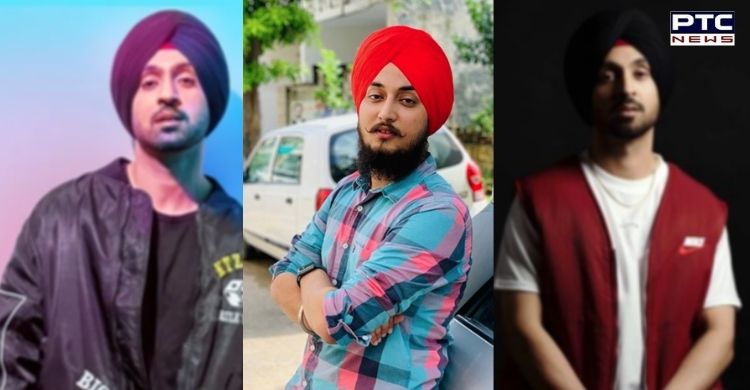 While being a musician takes a lot of struggle nowadays, here's 21-year-old music producer Gagandeep Singh, also known as The Kidd, who has produced music for two songs in singer-actor Diljit Dosanjh's latest album G.O.A.T. The Kidd said "I feel lucky that I got an opportunity to work with Diljit Dosanjh. It was a dream come true."

The songs — 'Clash' and 'Habit' — are the big hits from the G.O.A.T. album that have got millions of views on Youtube. "I was busy with my work when I got a call from Diljit Paaji's manager. She told me that Diljit wants to talk to you regarding a project. Without wasting time, I asked her to connect. The moment I heard about the two assignments, I got very excited to work on it. That was a big day for me," the music producer said.

He further said that he got a short period of time to work on the first song 'Habit'. "When I shared the song with Paaji after adding the music, he was happy and shared another vocal of 'Clash'. Time was less but somehow, I managed and completed my work. Later, when both the songs were released, it got a good response from the audience," The Kidd added.
https://www.instagram.com/p/CDwEO9TFSXZ/
Talking about how he developed his interest in producing music, the 21-year-old said, "At the age of 19, youth in Punjab demands Bullet motorcycle and iPhone from their parents, however, I asked them to buy me a music console. I started working on it keep sharing my produced music among my friends. I never knew that one day I will be a music producer," he said.
Also Read | Prakash Javadekar announces guidelines for film, TV programme shooting
The Kidd who had done mechanical engineering entered the Punjabi music industry in 2018 by producing his first music for 'Black Veere' sung by Zaildar feat Vadda Grewal. Till now, he has worked with many renowned faces of the Punjabi music industry, including Sidhu Moose Waala, Singga, Nimrat Khaira, Akay, Prem Dhillon, R-Nait, etc. In the coming days, The Kidd could be seen working with Punjabi singers Varinder Brar and Kulbir Jhinjer.
-PTC News