Chandigarh, February 24: On Thursday when the supporters of Waris Punjab De head Amritpal Singh laid siege to the Ajnala police station in support of their demand to release Lovepreet Singh, alias Toofan, created a ruckus where all the police barricades were broken, supporters were out with swords and guns.

Looking at the situation which rose a major concern, former Punjab Chief Minister Captain Amarinder Singh expressed grave concern over the Ajnala incident where the supporters of Sikh preacher Amritpal laid siege on the police station, which led to a scuffle and injuries to several police personnel.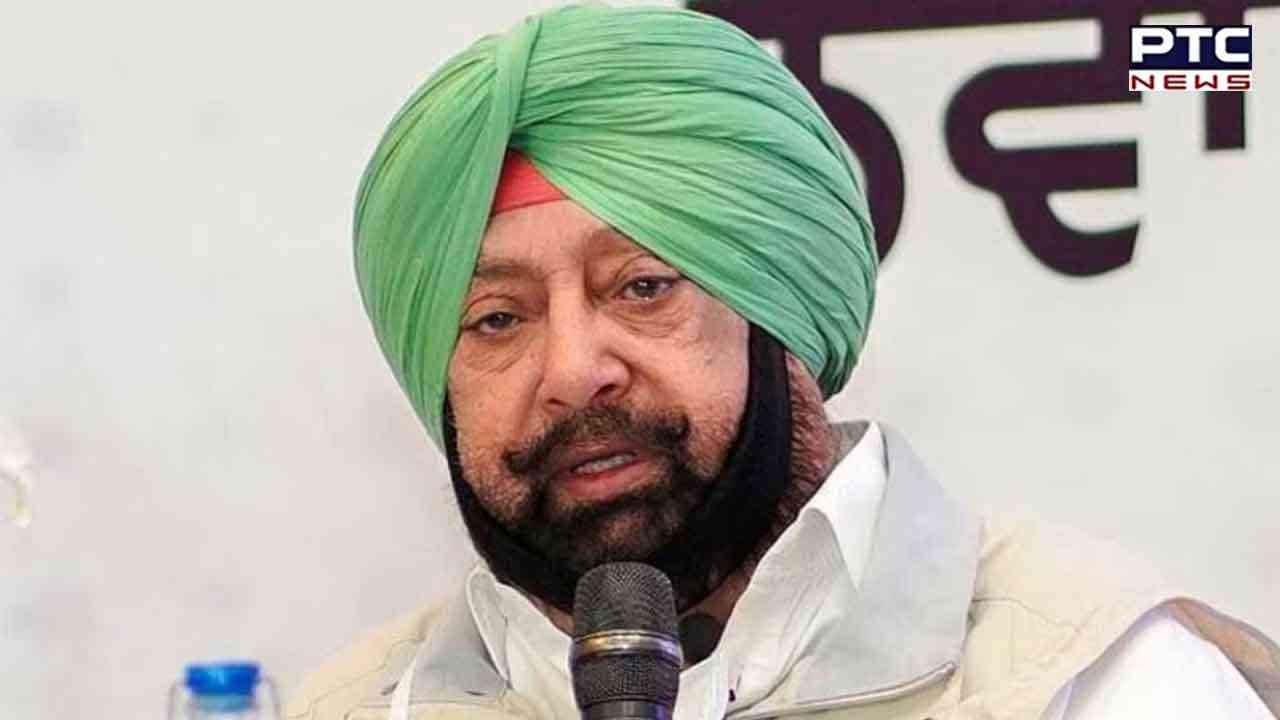 "This is not only a complete collapse of the law and order situation in Punjab, but it is also more serious than that", Capt Amarinder said in a statement, while pointing out the incident which has serious security implications for the state and the country.
Also Read: US Prez Joe Biden nominates former Mastercard CEO as president of World Bank

The senior BJP leader drew the Central government's attention towards this incident warning that there was a particular pattern in these incidents, which does not bode well for national security. "Particularly when Pakistan is there to encourage and exploit such a situation", he observed, while raising questions over the competence of the state government in dealing with such a situation.
Capt Amarinder also questioned the motive behind carrying the holy Guru Granth Sahib to the protest site, which he said was unacceptable.
The former Chief Minister appreciated the restraint exercised by the police in dealing with those who laid siege to the police station. "While the situation needs to be handled with care, at the same time, rule of law must prevail", he added.
On Thursday, thousands of supporters of the group broke barricades at a police station in Amritsar using guns and swords and threatened to disturb law and order.
Senior Superintendent of Police said, "As per the evidence presented before us, Lovepreet Toofan will be discharged. SIT constituted to investigate the case."
They have given enough proof that he (detained Lovepreet Toofan) is innocent. SIT has taken cognizance of it. These people will peacefully disperse now and the law will take its own course, said the SSP.
Punjab police have decided to release Lovepreet Toofan, a close aide of 'Waris Punjab Ke' chief Amritpal Singh.
Talking on the matter, Shiromani Akali Dal (Amritsar) Harpal Singh Blair said, 'We had come to talk to the administration that an FIR has been lodged against Lovepreet Toofan. Amritpal Singh's name is also included in this. No false case should have been registered. The administration accepted that Lovepreet was not involved, so they will release him tomorrow and cancel the FIR."
Waris Punjab De' chief Amritpal Singh says, "...FIR registered only with a political motive. If they don't cancel the case in 1hr, Admin will be responsible for whatever happens next...They think we can't do anything, so this show of strength was necessary..."
"False news being circulated that police personnel was injured. The truth is that he was injured after he took a fall. In fact,10-12 of our people were hurt. Within 24hrs, Tufan Singh should be released. We won't even wait for 24 hrs," he added.
Also Read: India abstains in UNGA on resolution need for peace in Ukraine
- ANI