New Delhi, August 31: In a significant stride towards curbing the narco-terrorism network orchestrated by international drug smugglers and the Khalistan Liberation Force (KLF), the National Investigation Agency (NIA) secured a major victory. The Special Court at SAS Nagar, Mohali, ordered the attachment of property belonging to a pivotal accused linked to a 2019 case involving heroin seizure and drug money.
The property in question, measuring 24 kanals, 14 marlas, and 04 Sarsai, is located in Devidaspura village in the Amritsar Rural district. The attachment was sanctioned under Section 33 (1) of the Unlawful Activities (Prevention) Act 1967.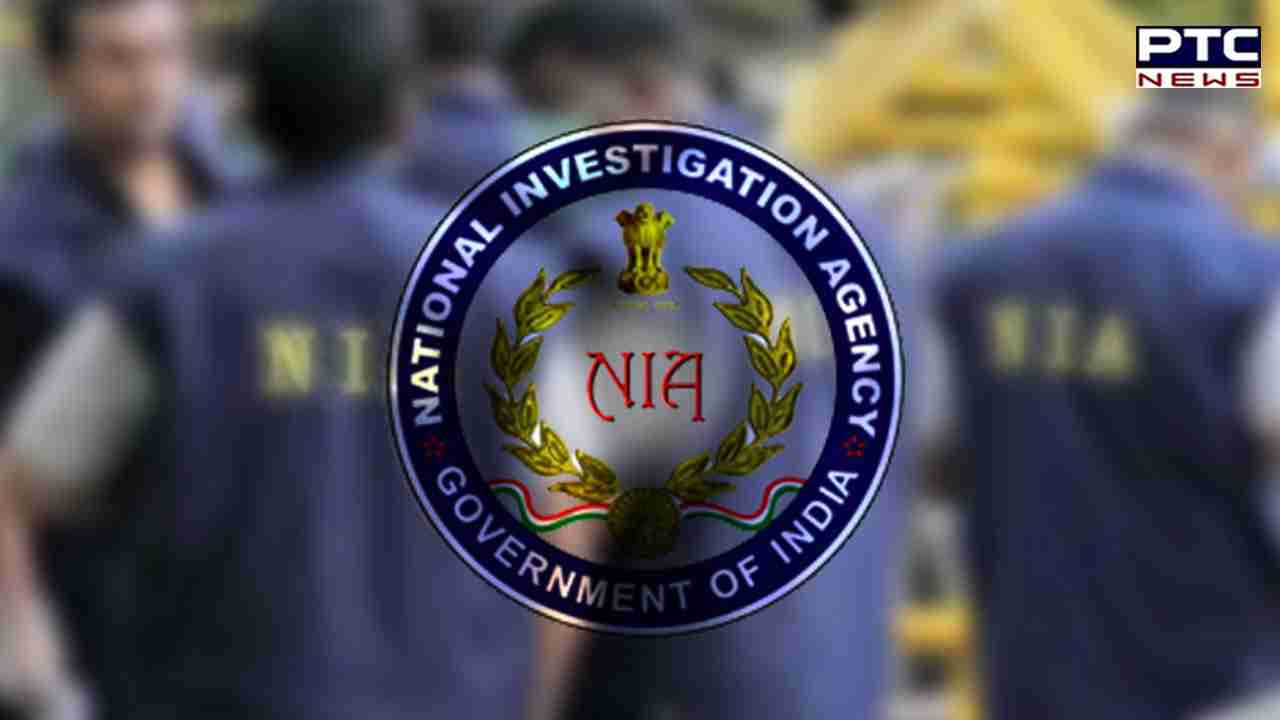 This development is linked to the case (RC-03/2020/NIA/DLI) initiated by NIA on January 22, 2020, following the initial FIR dated May 31, 2019. The seizure included 500 grams of heroin and Rs 1,20,000 in drug money from an apprehended individual identified as Jagbir Singh Samra. Accompanying him were Varinder Chahal and Harpreet Singh alias Happy.
Deeper investigations unraveled Varinder Chahal's close affiliations – both with international Dubai-based drug smuggler and money launderer Jasmeet Singh Hakimzada and with Harmeet Singh alias Ph.D, the self-styled Chief of the Pakistan-based KLF.
Also Read: Arvinder Singh Lovely appointed new president of Delhi Congress amid INDIA meeting
Varinder Singh Chahal was implicated in procuring heroin shipments from Kashmiri drug dealers under the directives of Hakimzada and Ph.D, as an integral part of the KLF's narco-terror module. NIA's probes revealed the KLF's narco-terror network was orchestrated through Indian drug smugglers, with Chahal's involvement.
NIA's investigations brought to light the extensive narco-terror network backed by Hakimzada and Ph.D, involving drug smugglers, terror operatives, and Hawala agents situated in Punjab, Jammu and Kashmir, and Delhi. Harmeet Singh @ Ph.D's role was ascertained in bolstering and expanding KLF's activities in India, and using the proceeds to radicalise susceptible youth to propagate terror, aligning with the outfit's agenda of fomenting terror-related activities. 
The primary mastermind, Hakimzada, was a central figure in global narco-terror operations, engaged in smuggling heroin and psychotropic substances worldwide. The US Department of Treasury's Office of Foreign Assets Control (OFAC) designated him as a 'Significant Foreign Narcotics Trafficker', imposing financial sanctions against him.
The court's recent orders stand as a pivotal moment, energizing NIA's persistent endeavors to dismantle the nefarious narco-terror network woven by these drug smugglers and terrorists operating within India.
Also Read: Punjab: Despite CM Mann's warning, kanungos and patwaris to go on pen-down strike
- PTC NEWS