Amritsar, June 06: On the 39th anniversary of Saka Nila Tara, also known as Operation Blue Star, a significant number of Sikh Sangat gathered at Sri Akal Takht Sahib to observe the 'Akhand Path' today. The event holds great historical and emotional importance for the Sikh community.

In anticipation of the commemoration, stringent security measures were put in place around the Harmandir Sahib complex for the past two days.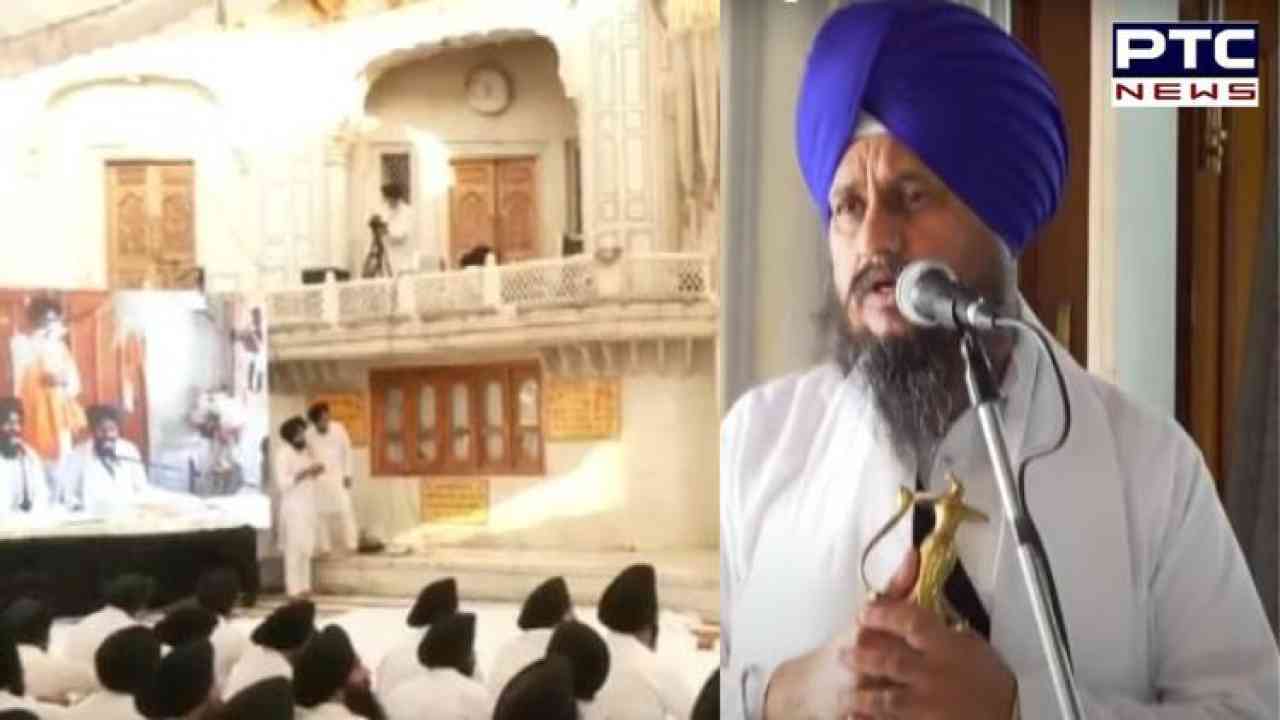 As Tuesday morning dawned, Sikh Sangat began to assemble, some carrying pictures depicting the 1984 Saka Nila Tara incident, while others displayed posters advocating for a peaceful Khalistan. Employees of the Shiromani Committee, dressed in white kurta-pajama and black turbans, arrived at Sri Akal Takht Sahib to participate in the proceedings.
During this solemn occasion, Giani Harpreet Singh, the Jathedar of Sri Akal Takht Sahib, is set to deliver a significant message on behalf of the nation. It is worth noting that the Jathedar has already urged attendees not to raise slogans, emphasising the importance of maintaining a peaceful atmosphere.
To ensure the safety and security of the event, a comprehensive security apparatus has been established. Police personnel, commandos, and paramilitary forces have been deployed outside Sri Harmandir Sahib, while plainclothes police officers have been stationed inside the sacred premises. Video recordings are being conducted to document the protests of those holding posters related to the 1984 Blue Star operation.
In order to prevent any untoward incidents during the main program at Sri Akal Takht Sahib, over 250 police officers and 1500 officials from the Shiromani Committee have been deployed. The Shiromani Committee had previously issued a notice canceling the holidays of its employees on June 6 in preparation for this event, underscoring the importance of maintaining a peaceful and secure environment.
Also Read: Amritsar Police on high alert following midnight bomb hoax near Golden Temple
- PTC NEWS