Chandigarh, March 3: The budget session of the 16th Legislative Assembly of Punjab began on Friday. While addressing the budget session, Governor Banwarilal Purohit said, "With your cooperation I would like to say that my government has completed one year."

The leader of opposition Partap Bajwa, after hearing his speech said, "You should not say 'My government' as they have not replied to your questions."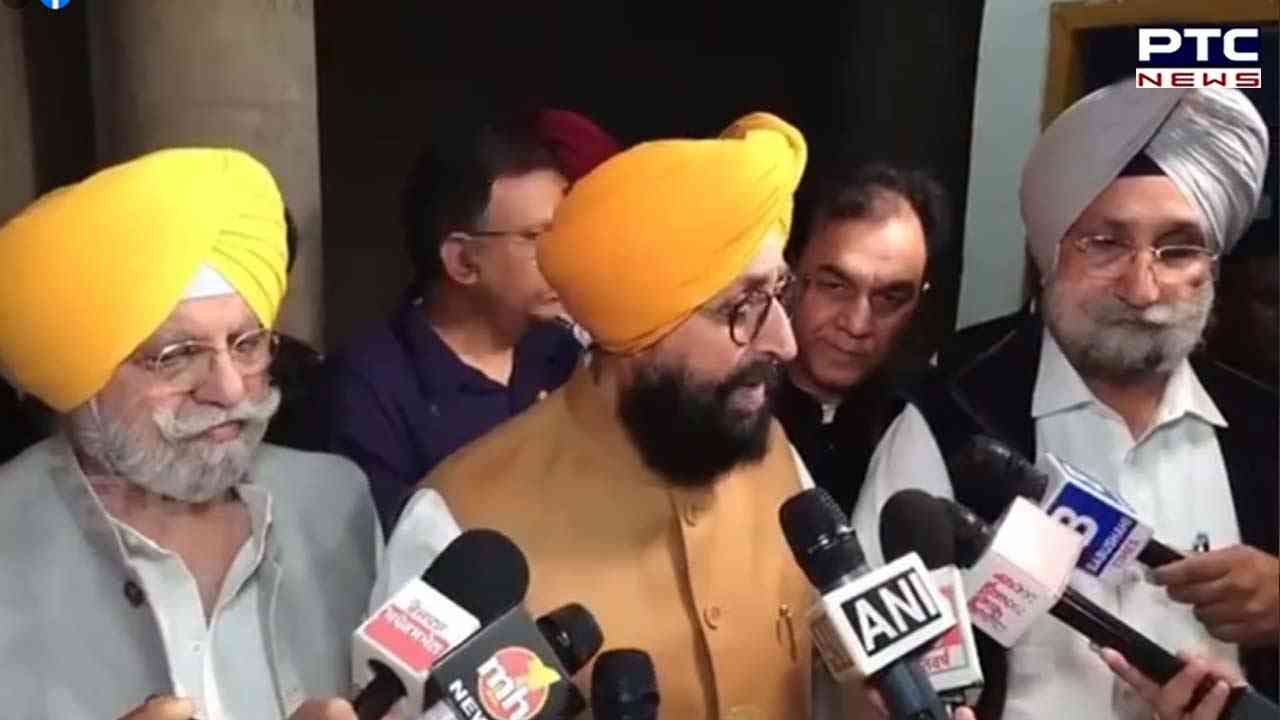 Also Read: US praises India for very promising start under Indian stewardship of G20
Punjab AAP Cabinet Minister Aman Arora said that the opposition is unnecessarily trying to disrupt the session. Aman Arora is holding Information & Public Relation,New & Renewable energy Resource,Housing & Urban Development,Printing & Stationery.
The governor further in the budget session said that he would use the term government and not 'my government' as it is the first day to an important session.
Punjab Chief Minister Bhagwant Mann asked the governor to use the term 'my government'. The governor later said, "My government has launched an anti-corruption helpline. The Vigilance Bureau has registered 83 cases and finalised 15 vigilance inquiries."
Governor also emphasised on the 504 Aam Aadmi Clinics that has been made operational in urban and rural areas, "My government has distributed 26,797 appointment letters during 'Niyukti Patr Vand Smaroh' in the past one year."
He said, "My government has launched the flagship programme 'Schools of Excellence'. As many as 117 government senior secondary schools have been selected for transformation into 'Schools of Excellence'."
Leader of opposition, Partap Bajwa once again spoke and asked the criteria for sending the principals to Singapore for the five-day leadership programme.
Later, looking at the situation the Congress members staged a walkout. Continuing his speech, the governor said, "True to its commitment, my government has granted 300 units of free electricity per month. For the first time, over 90 per cent domestic consumers received a zero bill."
He said, "My government is deeply concerned about the depleting groundwater. For its better management and conservation, an incentive of Rs 1,500 per acre is being given to the farmers for direct sowing of rice."
Also Read: Dera chief Gurmeet Ram Rahim: Dera Sacha Sauda chief's parole ends today
- With inputs from agencies