May 29, 2023 04:34 PM
Tributes Pour as People Flock to Pay Respects at Sidhu Moosewala's Tomb
May 29, 2023 04:28 PM
Sidhu Moosewala lives on: Punjabi singer trends on his first death anniversary; check tweets
Also Read: 
May 29, 2023 04:02 PM
Exclusive Interview: Sidhu Moosewala's father reflects on his son's legacy and offers insight into their last conversations
In a heartfelt interview, Balkaur Singh, the father of the late Sidhu Moosewala, opens up about his son's wisdom and guidance, sharing poignant moments and memories a year after his tragic passing. Discover the touching words and cherished recollections as Balkaur Singh reflects on their final conversations and the enduring legacy of his beloved son, Sidhu Moosewala.
May 29, 2023 04:00 PM
Grieving Mother's Anguish: Sidhu Moosewala's mother questions justice, targets CM Bhagwant Mann
Charan Kaur, grieving mother of the late Sidhu Moosewala, directs her frustration towards CM Bhagwant Mann. In a social media post, she shares a picture of CM Mann alongside his media advisor Baltej Pannu, accompanied by a poignant message questioning the progress of justice during the years her son has been absent.

May 29, 2023 02:53 PM
Musicians on why Moosewala is still relevant
Sartek (DJ-music producer)

"His music is unique -- he would blend Punjabi music with genres like hip-hop, rap and trap to make something really fresh and cool. He used relatable phrases and sayings that made his music easy to understand."
Maninder Buttar (Singer)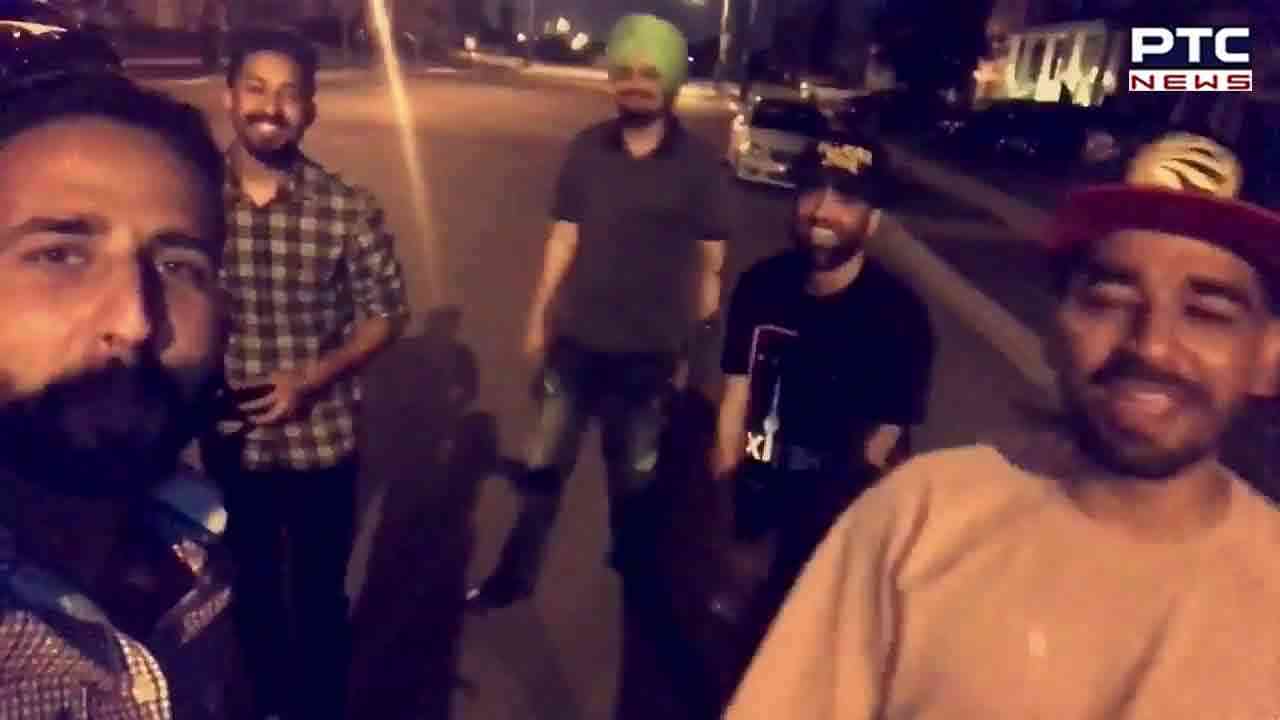 "Sidhu's music was revolutionary and he was always connected to his roots. All his tracks had a blend of folk and hip-hop. He took the music of Punjab to such great heights. That is evident from the fact that international artistes sing his songs with so much love."
Sumit Sethi, DJ-producer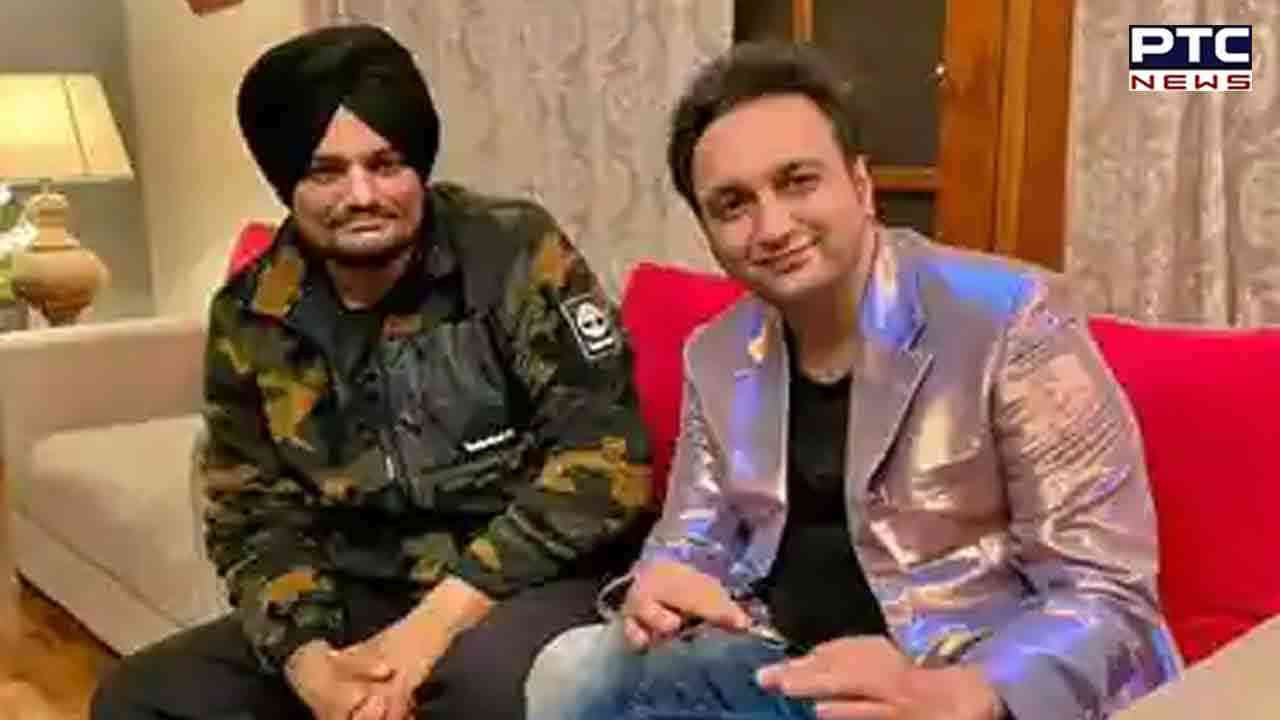 "Sidhu Moosewala's music was so new-age that it's still ruling the charts. I remember when we met, he played all his new music for me and it was ahead of its time. That's why he is a legend. I am sure his music will keep ruling the charts. Even now when I play at weddings, people request for his songs."
Mickey Singh, singer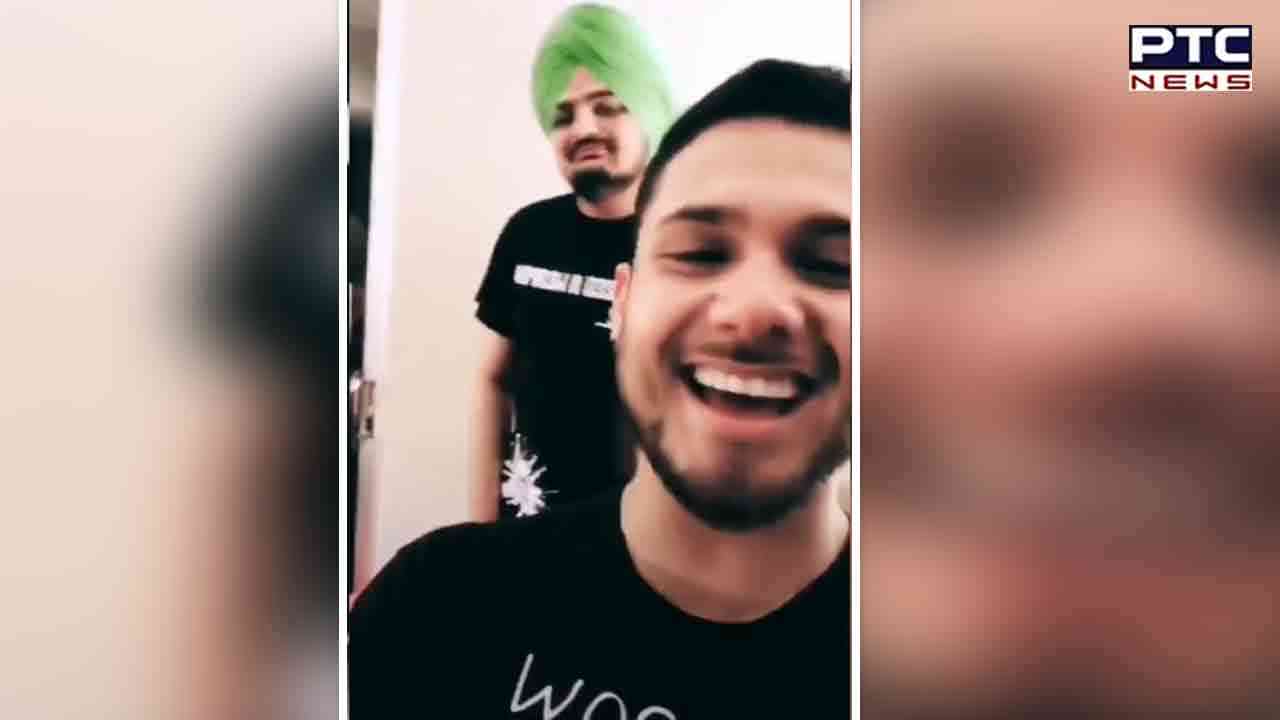 "Sidhu's music like his memory will live on forever. I cherish my time spent with him and remember him not only as the incredible artiste he became, but also as the kind, caring, intelligent person he was. There will never be another Moosewala."
May 29, 2023 01:52 PM
Sukhmani Sahib Paath organised in memory of Sidhu Moosewala's death anniversary in Brisbane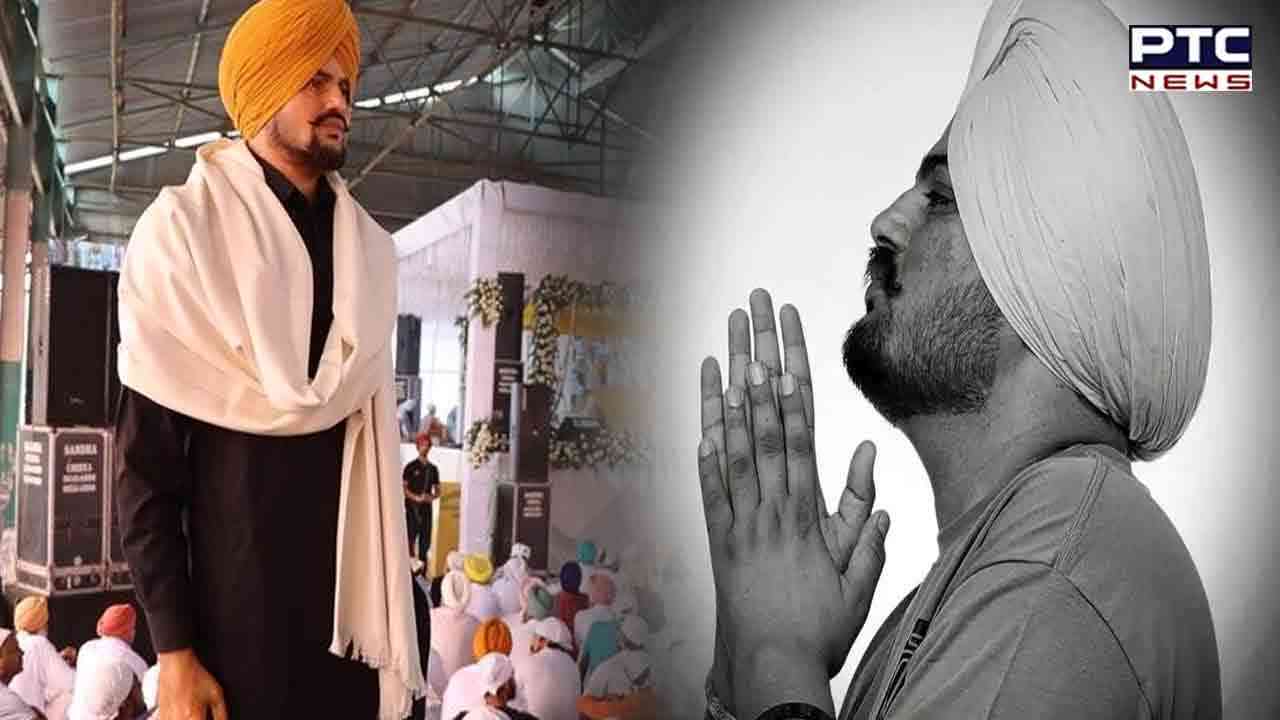 Sidhu Moosewala's death anniversary: Today marks the first death anniversary of the late singer-actor Sidhu Moosewala, and his parents continue to mourn the loss of their beloved son. In an event organised in Brisbane, Australia, a Sukhmani Sahib Paath was held to honor the memory of the talented artist.
Sardar Balkaur Singh, Sidhu's father, took to his social media handle to share the details of the Paath. He posted a picture along with a heartfelt message, stating, "With the eternal blessings of Waheguru Ji, to lovingly commemorate the memory of Shubdeep Singh Sidhu. We humbly invite all sangat to attend a Sukhmani Sahib Paath on Monday, May 29, 2023, from 11 am to 1 pm at Brisbane Sikh Temple, 2679 Logan Rd, Eight Mile Plains QLD 4123."
May 29, 2023 01:41 PM
Protests and candlelight vigils demand justice for Sidhu Moosewala on his first death anniversary
On the occasion of Punjabi singer Sidhu Moosewala's first death anniversary, fans and supporters organised marches and candlelight vigils in various locations across Punjab. One such march began from Barah Hatton and proceeded towards the bus stand, where participants held candles and raised their voices demanding justice for Sidhu. 
Simultaneously, another protest march took place at Dussehra Ground in Kharar. At 6 pm, fans gathered to pay tribute to Sidhu Moosewala and fervently called for justice to be served. The demonstrations aimed to draw attention to the need for accountability and closure in the tragic loss of the beloved artist.
May 29, 2023 01:37 PM
Grieving Mother Mourns Son's Tragic Demise: First death anniversary of Punjabi singer Sidhu Moosewala
On the solemn occasion of the first death anniversary of Shubhdeep Singh, also known as Sidhu Moosewala, a prominent Punjabi singer-turned-politician, a heart-wrenching scene unfolded at the village of Jawahar in Mansa district.
Mother Charan Kaur, overwhelmed by grief, wept bitterly at the gravesite of her beloved son. It was a poignant moment as prayers were being offered in remembrance of Sidhu, who tragically lost his life on May 29 of the previous year when he was mercilessly shot by a group of assailants in their village.
After participating in the memorial prayer ceremony held in honor of her son, Mother Charan Kaur made her way to his final resting place, where her tears served as a poignant expression of her immeasurable sorrow and profound loss. 

May 29, 2023 01:34 PM
Controversial Release: Sidhu Moosewala's first song after murder sparks debate
The much-awaited release of the first song following the tragic murder of Punjabi singer Sidhu Moosewala took place on June 23, approximately 25 days after the unfortunate incident. The immense popularity and fan following of Sidhu Moosewala were evident as the song garnered over 1 million views within just half an hour of its release.

This particular song revolved around the contentious Punjab-Haryana Sutlej Yamuna Link Canal (SYL) issue, a topic of significant importance in the region. However, the song faced controversies, leading to its removal from YouTube's platform. Certain elements, including references to Balwinder Jatana and other sensitive subjects, sparked anger and discontent among viewers.

Moreover, the song also highlighted the demand for the release of captive Sikhs, adding a layer of urgency and social relevance to the music. Despite the controversies surrounding the song, its initial reception indicated the strong impact and influence of Sidhu Moosewala's artistry and the significant interest in his music among the masses.

May 29, 2023 01:29 PM
Unreleased songs of Sidhu Moosewala to be gradually released in tribute
Following the tragic demise of Sidhu Moosewala, his father Balkaur Singh has revealed that there are several unreleased songs by his son. He expressed his determination to keep his son's legacy alive for the next 7-8 years.
These songs will be released gradually, as the Moosewala team has reached an agreement with the family to unveil them after intervals of 6-6 months.

May 29, 2023 12:32 PM
The motive behind Moosewala's murder revealed
It is important to note that the murder of Sidhu Moosewala was driven by a desire for revenge. On August 7, 2021, youth Akali leader Vicky Midukheda was brutally killed. 

Gangster Lawrence Bishnoi suspected that Moosewala had provided shelter to the shooters responsible for Vicky Midukheda's murder. Vicky Middu Khera, who had close ties with gangster Lawrence, was targeted by the Bambiha gang. 
Subsequently, members of Lawrence's gang relentlessly pursued Moosewala for several months, culminating in his tragic demise on Sunday, May 29, 2022, when he was shot dead by the assailants.
May 29, 2023 12:16 PM
Sidhu Moosewala's YouTube earnings and royalties
Under YouTube's policies, artists receive royalties based on the number of views their videos or songs accumulate. For every 1 million views, YouTube pays approximately $1000. Recently, Sidhu Moosewala's latest song, 'Mera Na,' was released on YouTube.
Within just two days, 'Mere Na' garnered 18 million views, resulting in earnings of approximately Rs 14.3 lakh. Considering his entire discography, it is estimated that Moosewala earned over Rs 50 lakh in royalties from his songs following his untimely demise.
May 29, 2023 11:25 AM
Amandeep Kaur, Sidhu Moosewala's fiancée, chooses to remain single in eternal love
Amandeep Kaur, the fiancée of popular Punjabi youth icon Sidhu Moosewala, has made a firm decision not to remarry. The couple had recently become engaged after meeting in Canada, where Kaur is a permanent resident. They had planned to tie the knot in the same year. 

Amandeep had been working as an assistant to Sidhu Moosewala for several months. The engagement ceremony took place in Sangrur district of Punjab, the hometown of Sidhu Moosewala. Devastated by his untimely death, Amandeep Kaur was deeply shocked and has chosen to remain unmarried as a testament to her eternal love for him.
May 29, 2023 11:16 AM
Gangster-involved murder of Moosewala: Four accused identified, family seeks justice
Four out of the 35 gangsters involved in the murder of Moosewala have been identified. The notorious gang led by Lawrence has claimed responsibility for the heinous act, with the conspiracy orchestrated by Canada-based gangster Goldie Brar. Lawrence's brother Anmol and nephew Sachin Thapan were also found to be involved in the crime. The Punjab Police have listed 35 individuals as accused in this case, with four of them having passed away and four others currently residing abroad.
The police have stated that the investigation into the matter has been concluded, and a comprehensive 1,850-page challan has been presented in court. However, Moosewala's family expresses dissatisfaction with the progress, asserting that only the hired killers have been apprehended. They contend that the masterminds behind the conspiracy, those who harbored enmity towards Moosewala, remain at large and unidentified.
May 29, 2023 10:58 AM
Sidhu Moosewala's fans across the globe cherish his extraordinary presence even in distant lands, leaving an indelible imprint on their hearts.
May 29, 2023 10:31 AM
Mansa police station houses remains of murderers' vehicles, serving as a haunting reminder of Sidhu Moosewala's "Last Ride"
The Mansa police station has become an unsettling graveyard for the vehicles used by the assailants involved in the tragic incident that took the life of Sidhu Moosewala. The sequence of events unfolded when Sandeep Kekda, acting as an informant, relayed vital information to the shooters stationed in the Bolero and Corolla vehicles.
It was Manpreet Mannu who initiated the attack by overtaking Moosewala's Thar vehicle and opening fire. Shortly after, another group of assailants emerged from the Corolla vehicle, where six individuals unleashed a hail of bullets upon Sidhu Moosewala. Tragically, the Bolero vehicle carried the treacherous leader of this orchestrated crime.
Jagroop Rupa took the wheel of the Corolla vehicle while Manpreet Mannu occupied the passenger seat, wielding an AK-47 to overtake Moosewala's Thar. The planning and preparation leading up to this heinous act involved several days of meticulous reconnaissance, underscoring the calculated nature of the crime.
The somber sight of the murderers' vehicles now residing within the confines of the Mansa police station serves as a grim reminder of the fateful "last ride" that Sidhu Moosewala was forced to undertake. The authorities continue their dedicated efforts to ensure justice prevails in this tragic case, providing solace to the grieving family and seeking closure for the beloved singer's untimely departure.
May 29, 2023 10:25 AM
Devoted fans flock to Moosa to mourn Sidhu Moosewala's demise
In a heartfelt display of love and admiration, people from various distant locations are making their way to the tomb of Sidhu Moosewala. The revered singer's mother, Charan Kaur, has already paid her emotional visit to his final resting place.
It is worth mentioning that Sidhu Moosewala, originally named Shubhdeep Singh Sidhu, chose to incorporate his village name into his identity due to his strong familial ties with the village. As a result, he became widely recognized as 'Sidhu Moosewala' across the globe.
The influx of visitors to the village of Musa stands as a testament to the profound impact and lasting legacy left behind by this talented artist.
May 29, 2023 10:17 AM
Mata Charan Kaur pays tribute at Sidhu Moosewala's first anniversary funeral
On the first anniversary of the passing of Punjabi singer Sidhu Moosewala, Mata Charan Kaur, his mother, attended his funeral to pay her respects. Although a year has passed since the untimely demise of Sidhu Moosewala, his parents continue to fight for justice.
Despite his physical absence, Sidhu Moosewala's musical legacy continues to captivate the hearts of many. However, the memories of their beloved son still bring tears to the eyes of Moosewala's parents.
May 29, 2023 09:25 AM
Fans honour Sidhu Moosewala on first death anniversary and more
Devoted fans are coming together to remember and pay heartfelt tributes to the late Punjabi singer, Sidhu Moosewala, on his first death anniversary.
In a touching gesture, the nagar panchayat of Jawaharke village in Mansa district organized a 'paath' ceremony at the very spot where the renowned singer-rapper tragically lost his life, just one day before the anniversary.
Meanwhile, amidst her busy promotion schedule for the film 'Zara Hatke Zara Bachke,' actress Sara Ali Khan also opened up about her anticipated appearance at Cannes 2023.
May 29, 2023 09:16 AM
The Journey of Shubhdeep Singh Sidhu: Carving a path in the Punjabi industry
Shubhdeep Singh Sidhu, better known as Sidhu Moosewala, faced a pivotal crossroad in his career within the Punjabi industry. Like any parent, Sidhu Moosewala's parents aspired for their son to achieve greatness through academic pursuits and prioritize his studies. 

However, from a tender age, Shubhdeep had an innate passion for singing. While attending the Government Model Senior Secondary School in Mansa, Sidhu actively participated in singing competitions, nurturing his love for music and performing arts. Although he dabbled in both singing and acting during his school days, his inclination towards singing grew stronger.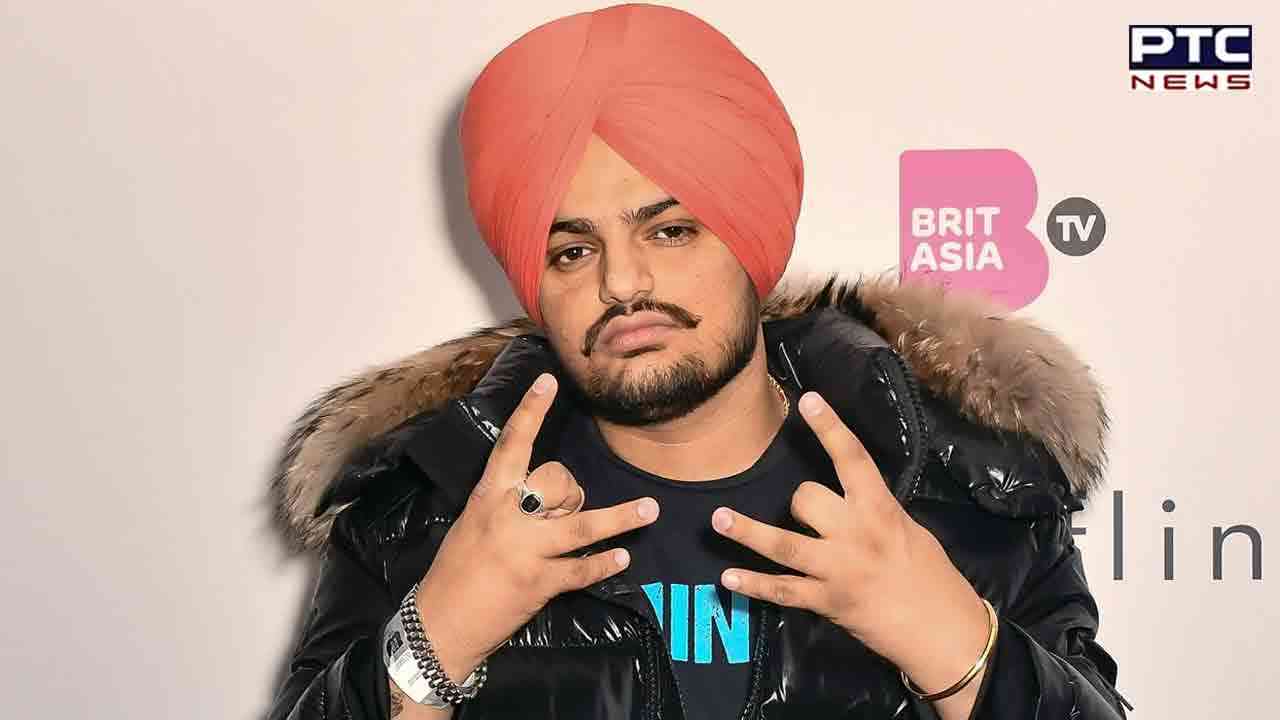 Upon completing his schooling, Sidhu Moosewala ventured to Guru Nanak Dev Engineering College in Ludhiana, with dreams of becoming an engineer. He pursued a B.Tech degree in Electrical Engineering. Sidhu's musical talents continued to shine, captivating not only his fellow students but also his teachers, as he mesmerised audiences with his soulful renditions during college events, including the fresher's party.
Sidhu Moosewala's journey from academic pursuits to pursuing his true passion in the Punjabi industry showcases his unwavering dedication to music and his ability to win hearts through his exceptional talent.
May 29, 2023 09:12 AM
Who was Sidhu Moose Wala?
Sidhu Moosewala's original name was Subhdeep Singh Sidhu from Moosa village in Mansa district. He started his musical journey in Canada in 2016 and since then has released three albums and more than 60 singles becoming a popular name in the music industry.

However, he was also a controversial figure because the singer has an affinity for guns which he would showcase in his music videos and also on his social media profiles. The singer also had police cases against him for promoting gun violence in Punjab where the singer was never convicted for any of his crimes but was called out for 'normalizing violence.'
May 29, 2023 09:04 AM
The Life Journey of Sidhu Moosewala: An iconic figure in the hearts of Punjabi youth
The charismatic aura of Sidhu Moosewala has left the Punjabi youth enthralled, captivating them with his songs and magnetic personality. Each time he releases a new track, it creates a unique frenzy among his ardent fans. While some passionately support and defend him, others find themselves engaged in debates over his music. Surely, you too must have come across the name Sidhu Moosewala or have been familiar with his popular Punjabi anthem, "So High." Now, let us delve into the remarkable journey that encompasses the life of Sidhu Moosewala.
Sidhu Moosewala First Death Anniversary Live Updates:  In remembrance of Punjabi singer-turned-politician Shubhdeep Singh, popularly known as Sidhu Moosewala, who was tragically shot dead by a group of assailants in Jawahar Ke village of Mansa district on May 29 last year, a solemn ceremony was organized on Sunday to mark the first anniversary of his passing.
The local residents came together to conduct a Sukhmani Sahib path, a religious prayer, in Moosewala's honor. Charan Kaur, Sidhu Moosewala's mother, attended the prayers at the village and was deeply moved, experiencing an overwhelming surge of emotions.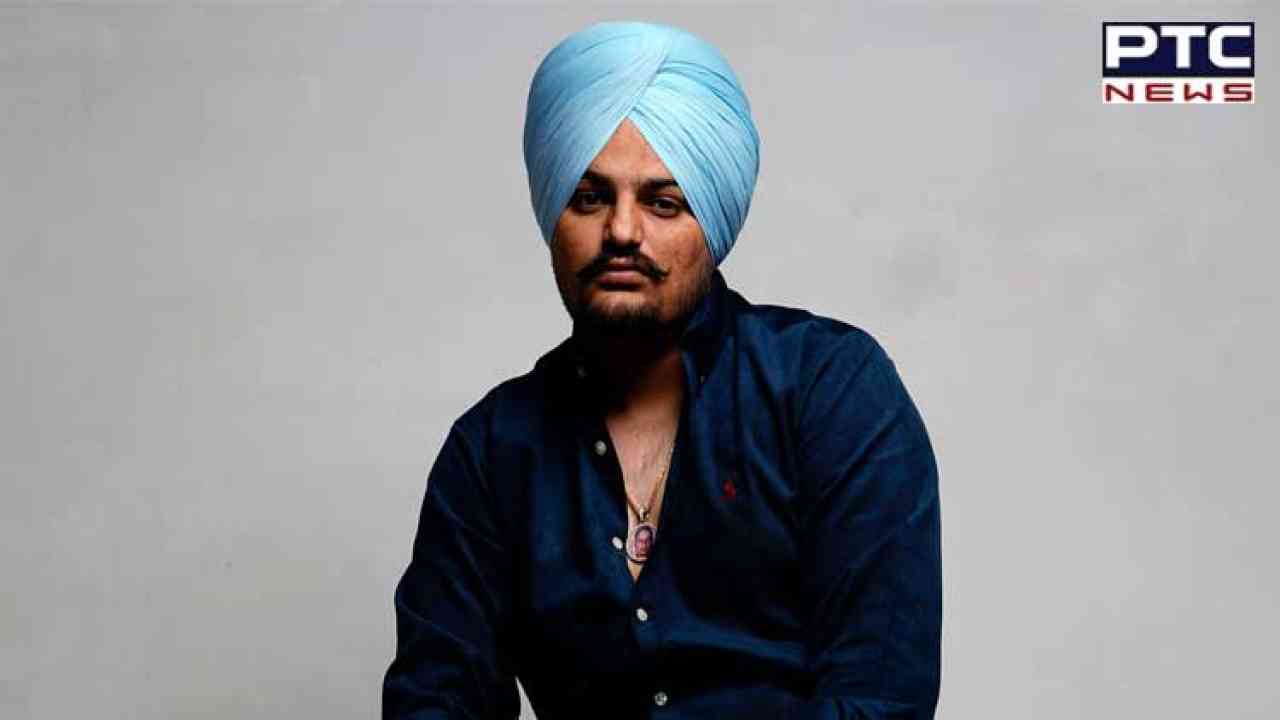 Overwhelmed by grief, she knelt down and touched the ground where her beloved son had fallen victim to the fatal attack. She then proceeded to join the congregation where the prayers were being conducted, expressing her gratitude to the villagers for organizing the memorial event in memory of her son.
Gurjit Singh, a resident of Jawahar Ke village, had generously donated a piece of land near the spot where Sidhu Moosewala was tragically killed. He announced that plans were underway to erect a statue of the revered singer and establish a memorial on the donated land.
"As he was our son, we organized the Sukhmani Sahib path today to commemorate Moosewala. He was loved by everyone in the village, irrespective of age. It is an unfortunate tragedy that he lost his life right here in our village. His mother attended the prayers today and was profoundly moved. She emotionally touched the ground where her son was fatally shot," shared Gurjit Singh.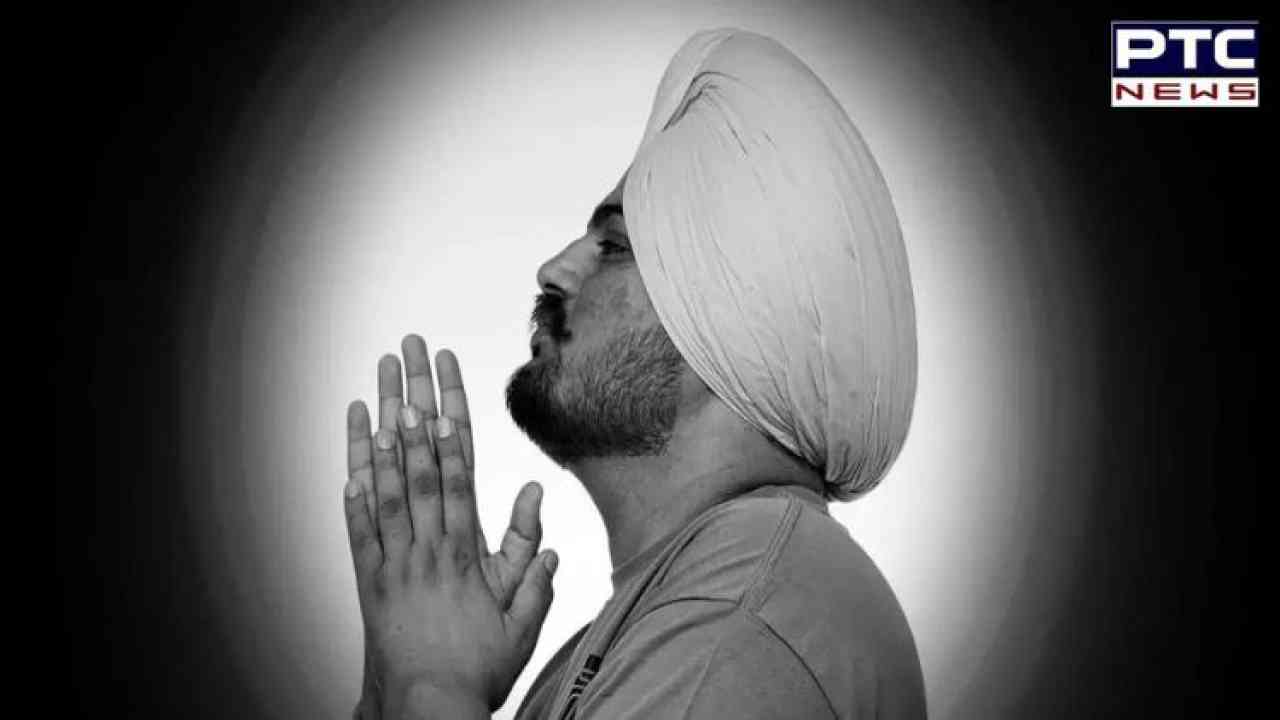 He further added that a langar (community kitchen) and chabeel (refreshing sweet water stall) were arranged as a part of the memorial event. "Every week, we organize a tea langar in his memory," Gurjit Singh stated.
Villagers emphasized that the Sukhmani Sahib path was organized to keep Sidhu Moosewala's memory alive. However, they clarified that they had never solicited or collected money from anyone in the name of the late singer. All arrangements and expenses were made using their own resources. They kindly requested the public to refrain from giving any monetary contributions if approached in Moosewala's name, as it was unnecessary.
- With inputs from agencies
Join Whatsapp Channel