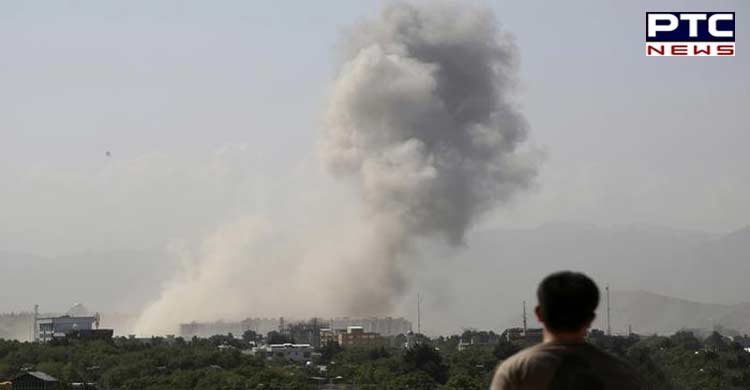 Kabul (Afghanistan), June 20: Two people died in a roadside bomb blast that hit a car in central Kabul on Sunday, fueling terror in the violence-hit capital city of Afghanistan.

According to reports, the accident occurred near Pul-e-Khwaja Baghra in Kabul's 15th district. The Police Spokesperson Khalid Zadran further informed that the bomb pounded over the vehicle, killing the two civilians seated inside.
An investigation team has been convened to probe the incident.
As per Pajhwok Afghan News, the explosion came a day after a blast at a Sikh Gurdwara in Kabul claimed the lives of at least two civilians and injured seven more.
Also Read | Bharat Bandh: States on high alert amid protests against 'Agnipath'
The Islamic State of Khorasan Province (ISKP) claimed responsibility for the attack on the Karte Parwan Gurdwara in Kabul on Sunday. The ISKP took responsibility for the incident in a statement.
ISKP released a statement claiming responsibility for the attack and said 'Abu Mohammed al Tajiki' carried out the attack which lasted for three hours.
Furthermore, the group claimed that besides submachine guns and hand grenades, four IEDs and a car bomb were also used in the attack.
The group also claimed that about 50 Hindu Sikhs and Taliban members were killed in the attack which was conducted as revenge for the insult of Prophet Mohammed by an Indian politician.
Also Read | Shooting at Washington DC, police officer among those hit
-PTC News