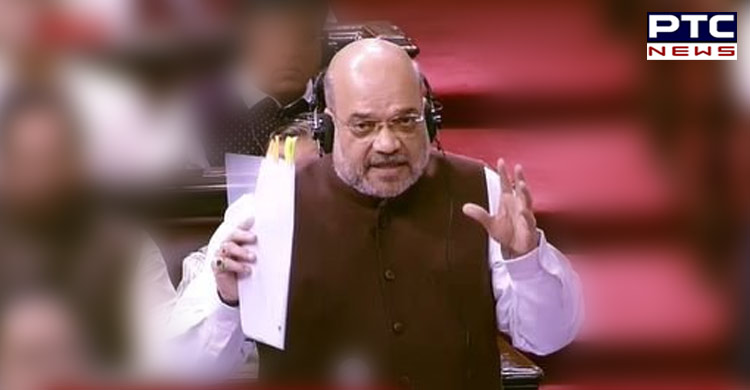 Uproar in Rajya Sabha takes place after the resolution revoking Article 370 from Jammu and Kashmir have been moved by the Union Home Minister Amit Shah, on Monday. The upper house started with the Ghulam Nabi Azad asking the answers about the curfew imposed in Jammu and Kashmir and the leaders been house arrest. Ghulam Nabi Azad said, "Entire valley is under curfew, political leaders including three former chief ministers are under house arrest. There is a war-like situation in the state, so this should be discussed on priority".
https://twitter.com/ANI/status/1158255571155525637
Likewise, Amit Shah replied, "I am ready for all discussions by the leader of the Opposition, the entire opposition and the members of the ruling party over Kashmir issue. I am ready to answer all questions." The opposition is creating uproar in the upper house, while there are several leaders of BJP who are asking the Chairman to start the discussion.
Also Read: Rajya Sabha passes Unlawful Activities Prevention Amendment Bill (UAPA)
Also, Union Home Minister Amit Shah proposes revocation of Article 370 and Article 35A. Also, he asks, Jammu and Kashmir to be made a Union Territory, Ladakh to be Union Territory without legislature.
https://twitter.com/ANI/status/1158259369567498240
However, the opposition has created ruckus and slogans are being raised in the Rajya Sabha. The Chairman have been continously asking the opposition to calm down and listen to Amit Shah, but the opposition is not ready to calm down.
-PTC News