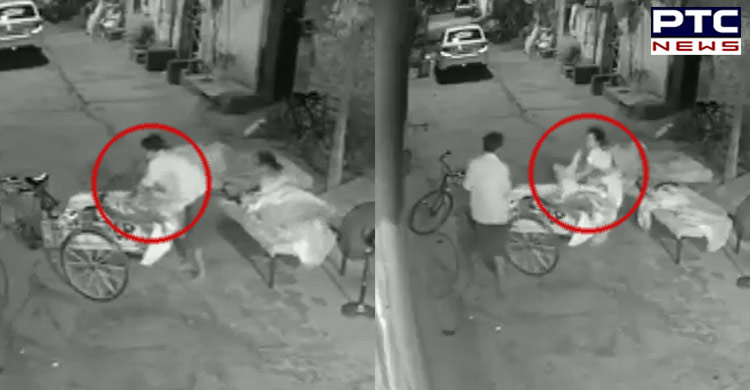 A man tried to kidnap a 4-year-old child who she was sleeping alongside her family members outside her residence at Rishi Nagar area in Ludhiana. Thankfully, the kidnapping bid was foiled when her family members woke up. The accused has been arrested.
https://twitter.com/ANI/status/1174189656856039429
A CCTV recording of the incident shows family members of the girl sleeping outside their residence in Rishi Nagar area when a Rehri puller gets off his rehri and picks the child. He keeps her on the rehri and tries to escape.
Also Read: Miracle! Miracle! Miracle! Lucknow Deceased Man turns alive before getting buried
However, a woman wakes up and rushes to the child's rescue. Another woman chases the accused, who escapes even as neighbours gather. As per an ANI report, the accused has been arrested.
-PTC News