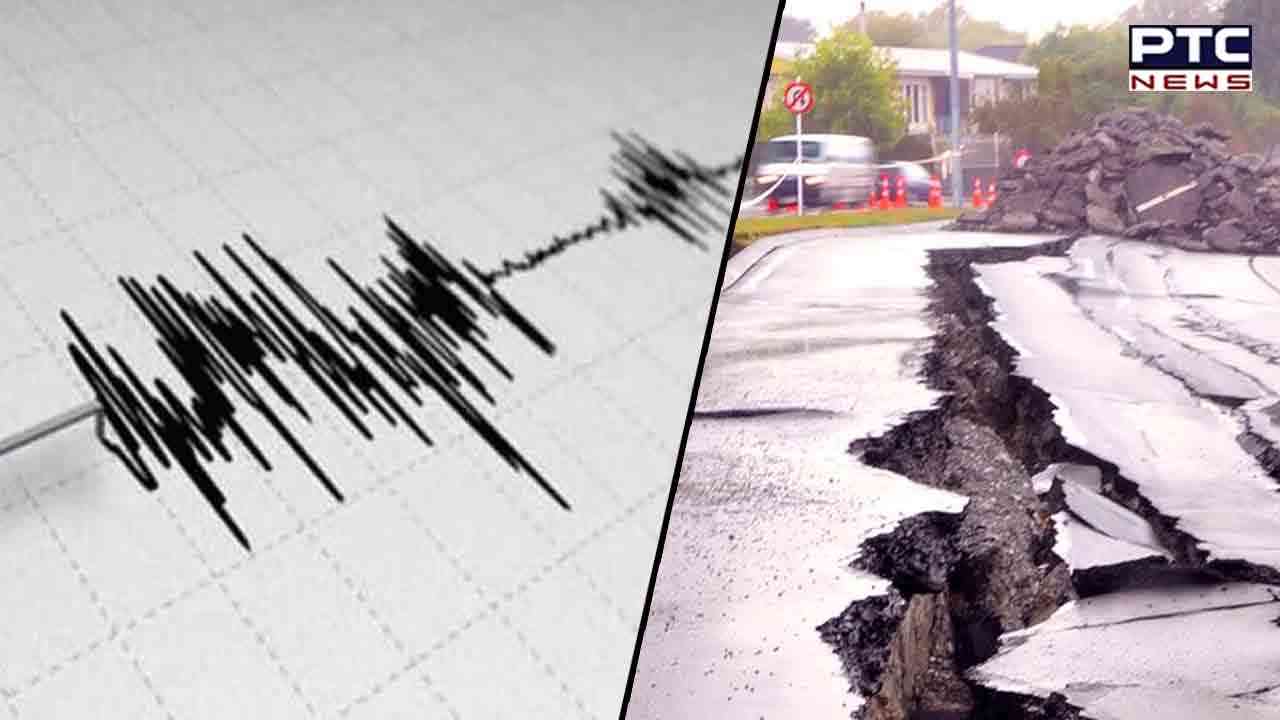 Kathmandu (Nepal), November 8: An earthquake of 4.5 magnitudes hit Nepal on Tuesday morning, the National Centre for Seismology (NCS) reported.
The earthquake struck 155 kilometres northeast of Kathmandu, Nepal, at a depth of 100 kilometres, according to NCS. NCS tweeted, "Earthquake of Magnitude:4.5, Occurred on 08-11-2022, 04:37:27 IST, Lat: 28.57 & Long: 86.58, Depth: 100 Km, Location: 155km NE of Kathmandu, Nepal."
On October 19, a magnitude 5.1 earthquake shook Kathmandu. According to NCS, the earthquake struck 53 kilometres east of Kathmandu at around 2:52 p.m. The earthquake was 10 kilometres below ground.
Also Read | Centre's policies broke backbone of small businesses, farmers: Rahul Gandhi
According to the National Earthquake Monitoring and Research Centre, another earthquake of magnitude 6.0 struck Nepal on July 31 at 8.13 a.m. IST around Martim Birta in the Khotang district, 147 kilometres east of Kathmandu (NEMRC).
The epicentre was located at 27.14 degrees North latitude and 86.67 degrees East longitude, at a depth of 10 kilometres in eastern Nepal.
Also Read | Inspired by Guru Nanak Dev's thoughts, India moving ahead with spirit of welfare: PM Modi
- ANI