Bangladesh, March 19: At least 19 people dead and 30 injured in a bus accident in a bus accident in Bangladesh's Madaripur on Sunday.
The accident took place after a bus headed for Dhaka drove off the Padma Bridge approach road and fell into a ditch on Sunday morning.
Also Read: Earthquake of magnitude 4.4 strikes Tajikistan
The deadly accident took place in the Kutubpur area in Shibchar upazila of Madaripur. The bus had at least 50 people at the time of the crash, reported sources.
The Shibchar Upazila Health Complex is where the bodies are being kept. The same institution is also caring for a number of the injured.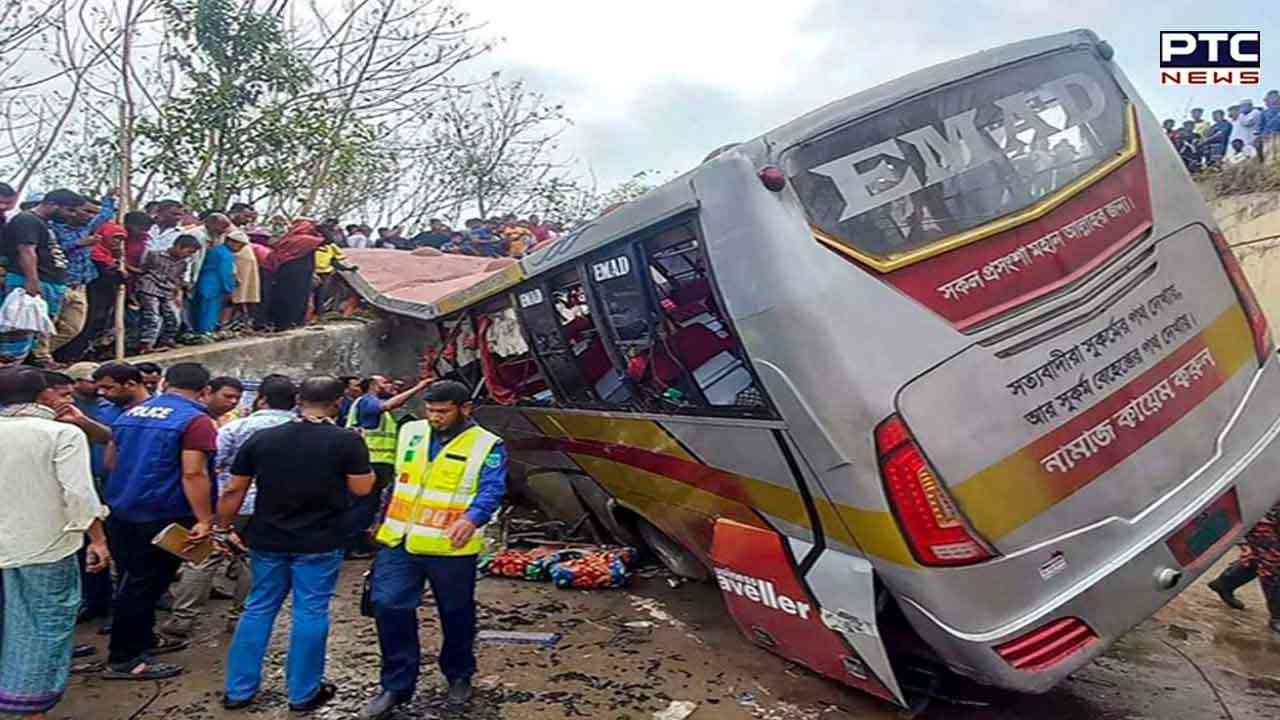 While visiting the health complex, Madaripur Deputy Commissioner Dr Rahima Khaton said: "An investigation will take place to determine why the accident occurred. A probe body will be formed," sources reported.
As per local media reports, the bus rolled into the ditch because the driver lost control of the vehicle.
An investigation is underway and the toll is likely to rise.
- ANI