London, December 20: The Bank of England on Tuesday unveiled the design for the first set of bank notes featuring the new monarch of Britain, King Charles III.

There will be the monarch's portrait on the existing designs of banknotes in the denominations of 5, 10, 20 and 50 pounds. However, no other changes have been made to the existing designs of the notes that feature Queen Elizabeth II's portrait.
Also Read | WhatsApp users to get 5 seconds to reverse accidental message delete

"I am very proud that the Bank is releasing the design of our new banknotes which will carry a portrait of King Charles III," Bank of England Governor Andrew Bailey was reported as saying.

The new notes with King King Charles III are likely to be in circulation by mid-2024. On the other hand, current notes that feature Queen Elizabeth II will continue to be in regular use.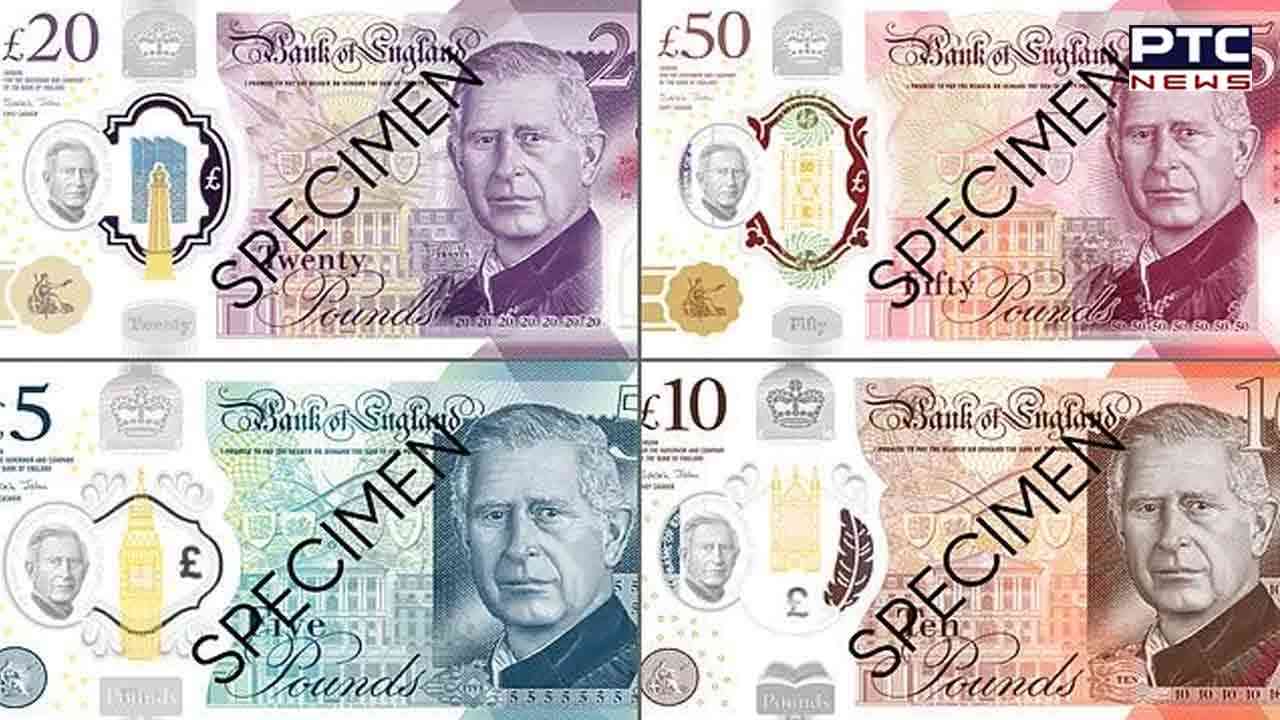 How new currency will look...
The King's image will appear on the front of the banknotes as well as in the see-through security window for added protection against fraud.
Also Read | 3-year-old boy falls from fifth floor of Mumbai club; had gone with family to witness FIFA World Cup final

Did you know?

Starting in 1960, Queen Elizabeth was the first and only monarch to appear on circulating Bank of England banknotes. However, currency issued by Scottish and Northern Irish banks do not depict the monarch.

(With inputs from agencies)
- PTC NEWS