Russia-Ukraine War: It is now one year since Russia's invasion of Ukraine began. In a televised address, Russian President Vladimir Putin authorised special military operations in eastern Ukraine and at the same time asked the Ukrainian forces to lay down their arms.
Soon, Russian forces began missile and artillery attacks on Ukrainian forces and air bases. In no time, they attacked major cities of Ukraine.
Also Read | Gujarat Budget 2023-24: Gujarat to give big push to infrastructure facilities

So, do you think all this was sudden? Let's read
January 2021: In January 2021, Ukraine President Volodymyr Zelenskyy appealed to the President of the United States, Joe Biden, to allow Ukraine to join NATO.

February 2021: The Ukrainian government imposed sanctions on Viktor Medvedchuk, a close aid of Russian President Vladimir Putin.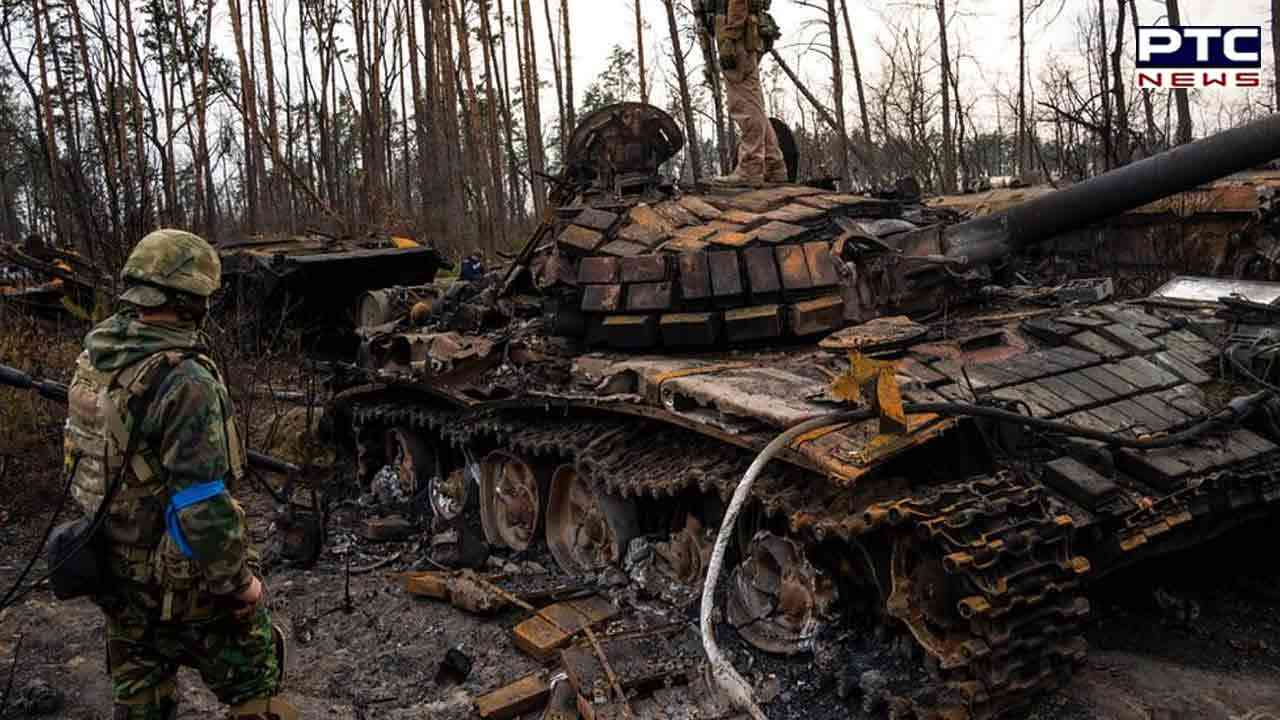 Soon, Russian started bringing its soldiers near Ukraine's border in the garb of training exercises.

December 2021: Joe Biden warned Vladimir Putin that the West would impose strong measures on Russia if it invaded Ukraine. However, Putin wanted guarantees that NATO would not expand farther eastward.

January 2022: The United States responded to Russia's security demand while reiterating a commitment t o NATO's open-door policy. However, Putin maintained that Russia's main security demands were not addressed.

February 2022: Russia invaded Ukraine
Days before invasion, Russian President said Ukraine had a puppet regime.
What happened after the invasion?
March 2022: Russia took control of Europe's largest nuclear power station, Zaporizhzhia, Ukraine.

April 2022: A missile hit a train station in eastern Ukraine, which left 52 dead.
May 2022: Finland and Sweden formally applies to join NATO alliance

June 2022: In June 2022, Russian forces withdrew from Snake Island, which was touted as a 'goodwill gesture'.
July 2022: A prison building in Russia-invaded Donetsk left several Ukrainian poisoners of war dead.
August 2022: Darya Dugina, daughter of Alexander Dugin, known as "Putin's brain" was killed in a suspected car bombing. It is being stated that the attack might have targeted her father.
September 2022: Vladimr Putin inked treaties to formally incorporate four Russian-occupied Ukrainian regions... Donetsk, Kherson, Lugansk, and Zaporizhzhia.

October 2022: Russia launched more than 50 missiles, which badly affected power and water supplies in Ukraine.
It came after Russia blamed Ukraine for a drone attack on its Black Sea Fleet in Crimea.
November 2022: Power and Internet were badly hit as Russia made a fresh missile onslaught on Ukraine.
December 2022: On New Year's Eve, Russia launched more than 20 missiles at Ukraine.
January 2023: As per Russian Military's claims, they have captured salt-mine town of Soledar.
February 2023: Joe Biden made a surprise visit to Ukraine and met its president. It was his first visit to Ukraine's Kyiv since invasion.
Also Read | Nagaland polls 2023: Peace, progress and prosperity is our mantra, says PM Modi
- With inputs from agencies