New York City Flash Floods: Amid the torrential, life-threatening and dangerous rainfall and flash floods across New York City declared state of emergency, demanding immediate attention. 
New York City also known as the city that never sleeps is now marred by a series of lakes, broken roads and flash floods casting a disturbing light at city.  
Also Read: Bomb scare: Akasa Airlines makes emergency landing after flight receives bomb threat
 Life is out of gear in New York City as road across city are closed, subway services were disrupted and basements were overwhelmed in the New York City area. 
A month's worth of rain – more than 4 inches – fell over parts of Brooklyn in just three hours. Intense rainfall rates of 1 to 2 inches per hour were falling across the region, and the National Weather Service warned totals exceeding 8 inches "are increasingly likely" in parts of the tri-state area.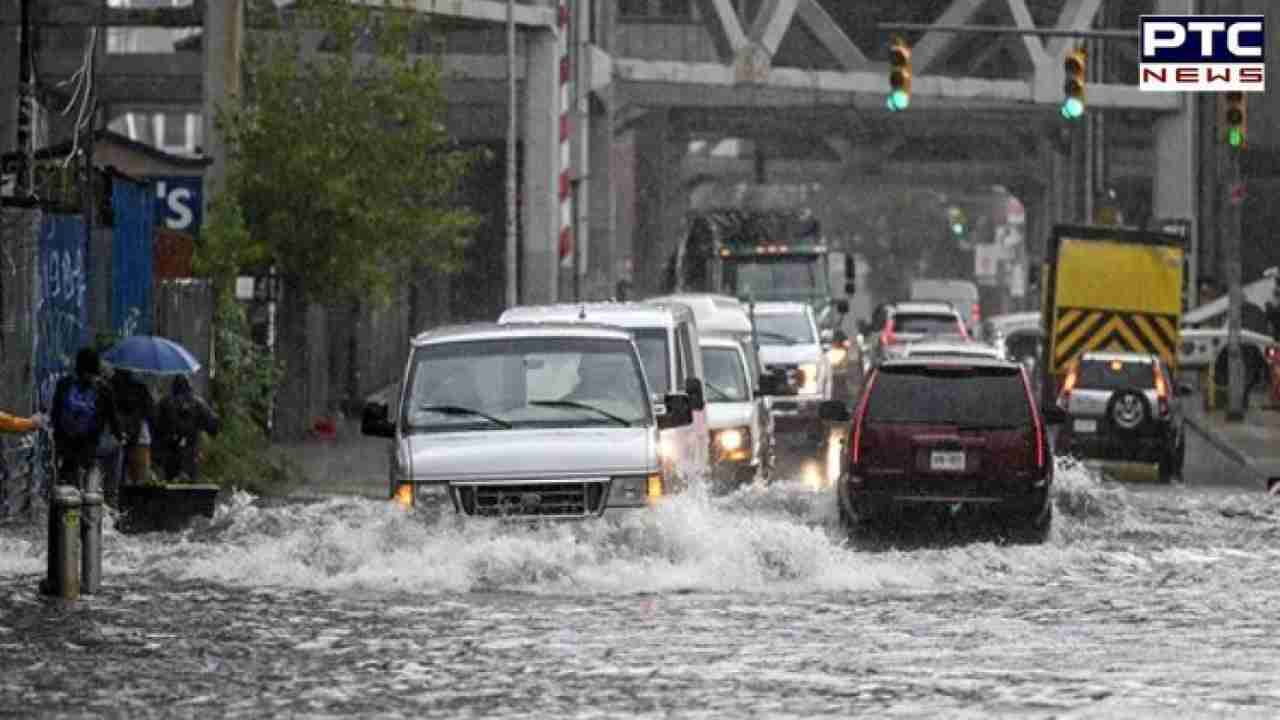 The heaviest rainfall began to ease across hard-hit portions of Manhattan and Brooklyn late Friday morning, but another round is expected in the afternoon and could reinvigorate dangerous flooding.
Keeping in view the disastrous and catastrophic flash floods and rains, New York Governor Kathy Hochul declared a state of emergency for New York City, Long Island and the Hudson Valley Friday morning and urged residents to stay at home because of widespread dangerous travel conditions.
"This is a very challenging weather event," Hochul said. "This a life-threatening event. And I need all New Yorkers to heed that warning so we can keep them safe," she added. 
 Meanwhile, firefighters in New York City performed rescue operations in six basements that were flooded by torrents of water. The water also made its way inside 150 of New York City's 1,400 schools, which stayed open on Friday but was soon evacuated after floodwater caused the boiler to smoke.
Floodwater flowed into subways and onto railways, causing "major disruptions," including the suspension of service on 10 train lines in Brooklyn and all three Metro-North train lines.Floodwater also overwhelmed sewers and flooded roads in Brooklyn, Manhattan, Queens and Hoboken, New Jersey, forcing road closures.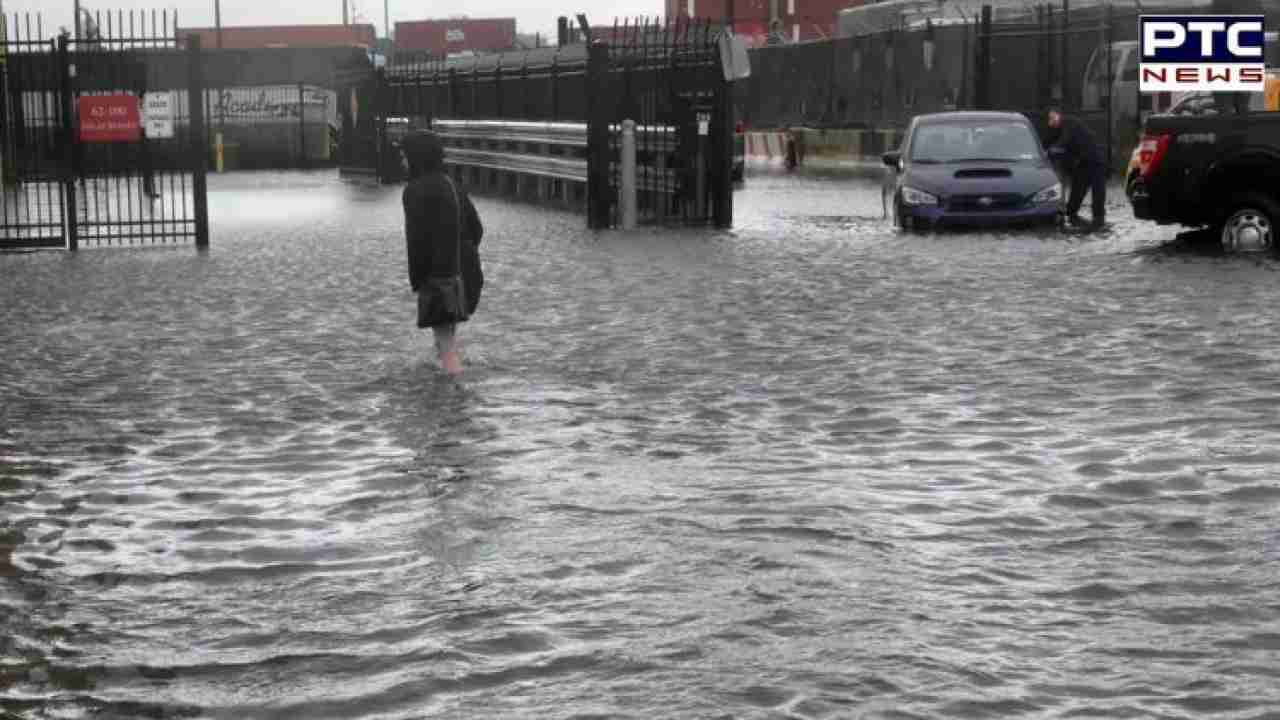 Also Read: India-Canada clash: "Let's not normalise what is happening in Canada," says Jaishankar
Notably, New York tri-state area is facing a Level 3 of 4 "moderate" risk for flash flooding. Millions of New Yorkers received alerts from the weather service Friday morning warning of a "dangerous and life-threatening situation" with a "considerable" risk of flash flood damage. 
Heavy rain will expand north and east and impact a wide swath of southern New England. The heaviest rain in the region will center on Connecticut, where flash flood warnings were already in place on Friday afternoon. Rainfall of 3 to 4 inches slammed the southwestern portion of the state earlier Friday.
Meanwhile, 1-3 inches of rain is also possible from central Connecticut to portions of Rhode Island through Friday evening. 
- With inputs from agencies
Join Whatsapp Channel