PTC News Desk: The recent onion crisis has become a major cause for concern as the rising prices of the vegetable have put tremendous pressure on the common man. This has also exposed the fragility of the world's food system and its vulnerability to supply-side shocks.

According to reports two women shows how global crisis over food has taken a alarming twist. Lalaine Basa buys a kilo of onions to make spring rolls at her catering business north of Manila. Whereas she has now changed her recipe and instead use half the amount as the prices have soared in the Philippines.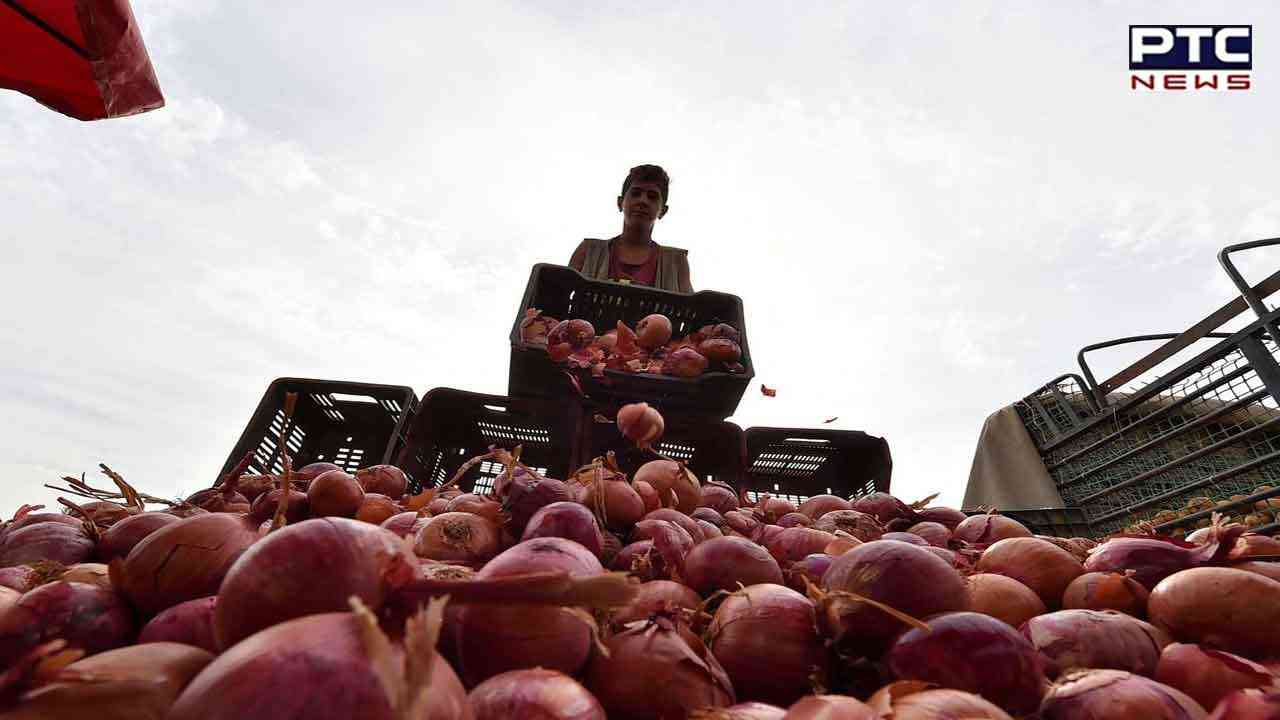 Also Read: Law and order situation in Punjab is a major concern: Capt Amarinder over Ajnala situation

Yet another woman from the Moroccan capital Rabat, Fatima no longer buys onions and tomatoes because they are too expensive. "The market is on fire," said the mother of three.
The global crisis and the high rate of inflation over food supplies is taking a major twist. The price of wheat has gone down recently, it is easing to some staples. But the vegetable market is shaking up, as it is the backbone of a healthy sustainable diet.
The prices are touching sky high, fueling inflation and prompting countries to take action to secure supplies. There are few countries such as Morocco and Turkey who have halted some exports, as has Kazakhstan. The Philippines has ordered an investigation into cartels.
Restrictions have also gone beyond onions to include carrots, tomatoes, potatoes and apples, hampering availability worldwide, the United Nations and the World Bank warned this month. In Europe, empty shelves have forced UK supermarkets to ration purchases of some fruit and vegetables after a weak harvest in southern Spain and North Africa.
"Simply having enough calories is not good enough," said Cindy Holleman, a senior economist at the UN's Food and Agricultural Organization in Rome. "Diet quality is a critical link between food security and nutrition. Poor diet quality can lead to different forms of malnutrition."
Onions play the major role as it is the staple cuisine across the world. It is one of the most consumed vegetables comes after tomatoe.
The onion crisis has also exposed the underlying issues of food inflation and the need for better agricultural policies. Inflation in food prices has been on the rise for the past few years and the situation has been worsened by the pandemic. The government needs to take measures to ensure that the prices of essential items remain stable and do not become a burden on the common man.
The onion crisis has been a wake-up call for the world to ensure food security and stability of the global food system. It is important that the government takes steps to ensure that supply-side shocks are minimized and the most vulnerable sections of the population are protected from the effects of food inflation.
Also Read: Ajnala clash: Court orders release of Amritpal Singh's aide Toofan: SSP Satinder Singh
- With inputs from agencies