Washington, January 3: The United States, China and Europe — three major world economies — are going through tough times and experiencing a slowdown, says a report by CNN.

In an interview with CBS, chief of the International Monetary Fund (IMF) Kristalina Georgieva said 2023 was going to be a challenging year for the entire world since the economies of the United States, China and Europe were facing an extreme crisis.
It would not be surprising to admit that at least "one-third of the world economy will be in recession in 2023", she said, adding that even those nations that were not in recession would face its impact.
Also Read | Union Budget 2023: Who will present it? All you need to know
"It would feel like recession for hundreds of millions of people," said Kristalina Georgieva, while warning that 2023 is going to be tougher on the global economy than the one left behind. "Why? Because the three big economies, US, EU, China, are all slowing down simultaneously," she said.
Major factors behind recession
As per analysis by experts, Covid-19 pandemic, geopolitical contests among great powers, Ukraine-Russia war and increase in interest rates in response to higher inflation.
Speaking about the US and Europe, the IMF chief said Washington might end up avoiding a recession. But the situation looked more bleak in Europe, which had been hit hard by the war in Ukraine, she said.
"Half of the European Union will be in recession," Georgieva added. As per IMF projections, the global growth is at 2.7 per cent this year, slowing from 3.2 per cent in 2022.

The deceleration in China will have a dire impact globally. The world's second largest economy weakened dramatically in 2022 because of its rigid zero-Covid policy, which left China out of sync with the rest of the world, disrupting supply chains and damaging the flow of trade and investment, reported CNN.
China's growth in 2022 is likely to be at or below global growth

Chinese leader Xi Jinping said this weekend that he expected China's economy to have expanded by at least 4.4 per cent last year, a figure much stronger than many economists had predicted but much lower than the 8.4 per cent growth rate seen in 2021.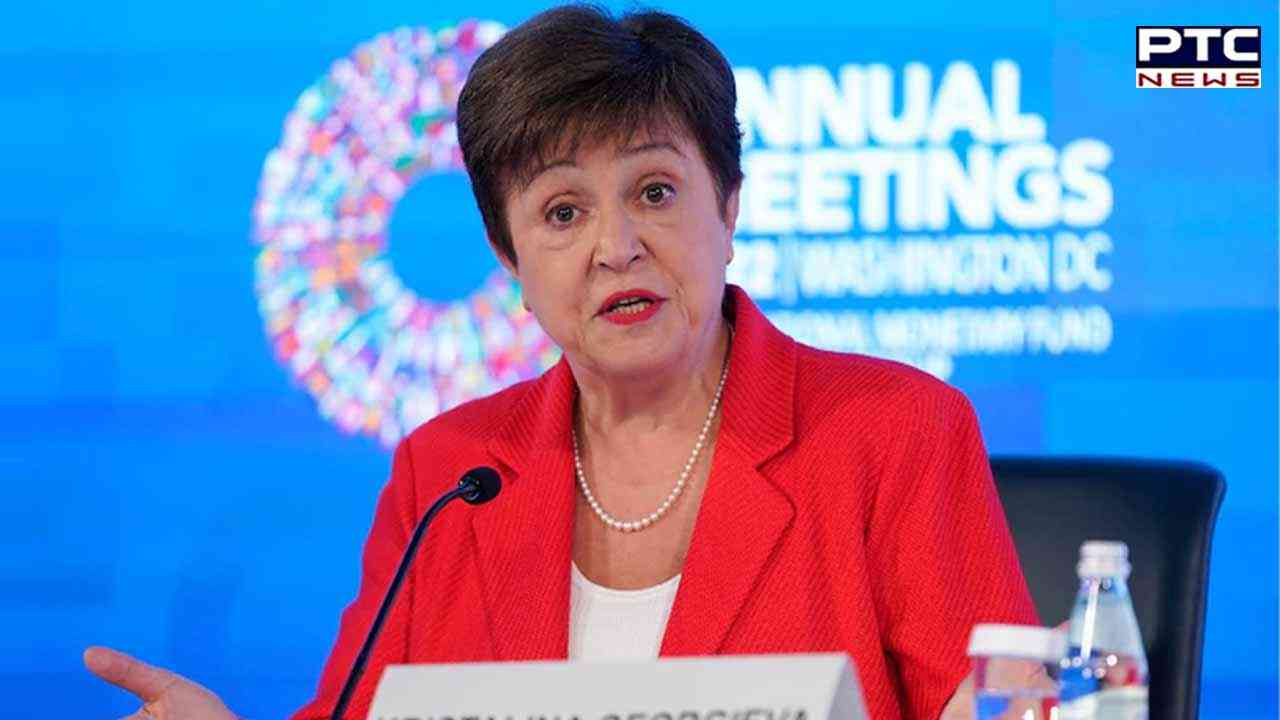 The IMF chief said that China's growth in 2022 is likely to be at or below global growth.
"For the first time in 40 years China's growth in 2022 is likely to be at or below global growth. Before Covid, China would deliver 34, 35, 40 per cent of global growth. It is not doing it anymore," Georgieva said, adding that it is "quite a stressful" period for Asian economies.
Also Read | Covid 19: RT-PCR negative report mandatory for travellers transiting through China, Hong Kong, 4 other nations

Beijing abandoned Covid restrictions in early December, and while its reopening may provide some much-needed relief to the global economy, the recovery will be erratic and painful, CNN reported.
"When I talk to Asian leaders, all of them start with this question, 'What is going to happen with China? Is China going to return to a higher level of growth?' she said.
China's haphazard reopening has unleashed a wave of Covid cases that have overwhelmed the healthcare system, dampening consumption and production in the process.
The next couple of months will "be tough for China, and the impact on Chinese growth would be negative," Georgieva said, adding that she expects the country to move gradually to a "higher level of economic performance, and finish the year better off than it is going to start the year."
- ANI