New Delhi, February 6: Turkey earthquake- Prime Minister Narendra Modi expressed condolences over the loss of life in the massive earthquake that rattled Turkey and nearby areas and claimed more than 500 lives.
PM Modi took to his Twitter handle and wrote, "Anguished by the loss of lives and damage of property due to the Earthquake in Turkey. Condolences to the bereaved families. May the injured recover soon. India stands in solidarity with the people of Turkey and is ready to offer all possible assistance to cope with this tragedy."
Also Read: Delhi Police bust honey trap racket, woman among 4 arrested
In the meanwhile, Prime Minister Narendra Modi also stated that India is ready to provide all possible help to the earthquake-affected people in Turkey.
"India is ready to provide all possible help to the earthquake-affected people," he added.
Notably, more than 550 people dead, several injured across 10 provinces affected by the quake and 1,700 buildings collapsed in a massive and powerful earthquake of magnitude 7.8 on the Richter scale hits 26 km E of Nurdagi in Turkey on Monday.
Turkish President Recep Tayyip Erdogan said on Twitter that "search and rescue teams were immediately dispatched" to the areas hit by the quake.
Multiple aftershocks followed the quake.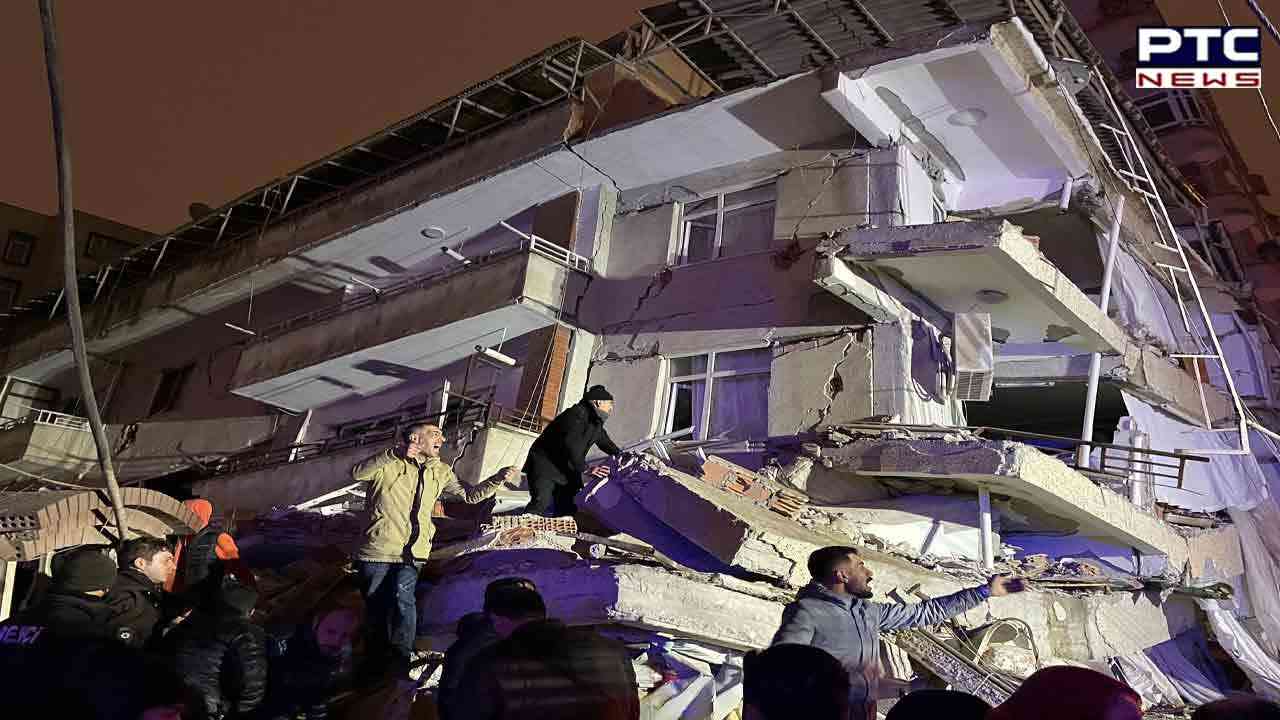 There were reports of destroyed buildings in Turkey and Syria, where tremors also were felt.
Moreover, External Affairs Minister S Jaishankar also tweeted and expressed grief over the loss of lives in the tragic earthquake that jolted both Turkey and Syria.
The US National Security Advisor also took to Twitter and assured Turkey of timely assistance for the quake-hit country to cope well.
He tweeted, "The U.S. is profoundly concerned by today's destructive earthquake in Turkiye & Syria. I have been in touch with Turkish officials to relay that we stand ready to provide any & all needed assistance. We will continue to closely monitor the situation in coordination with Turkey."
Also Read: Grammy Awards 2023: India's Ricky Kej wins his third Grammy for album 'Divine Tides'
Several provinces in Southern Turkey also reported loss of lives.
- ANI