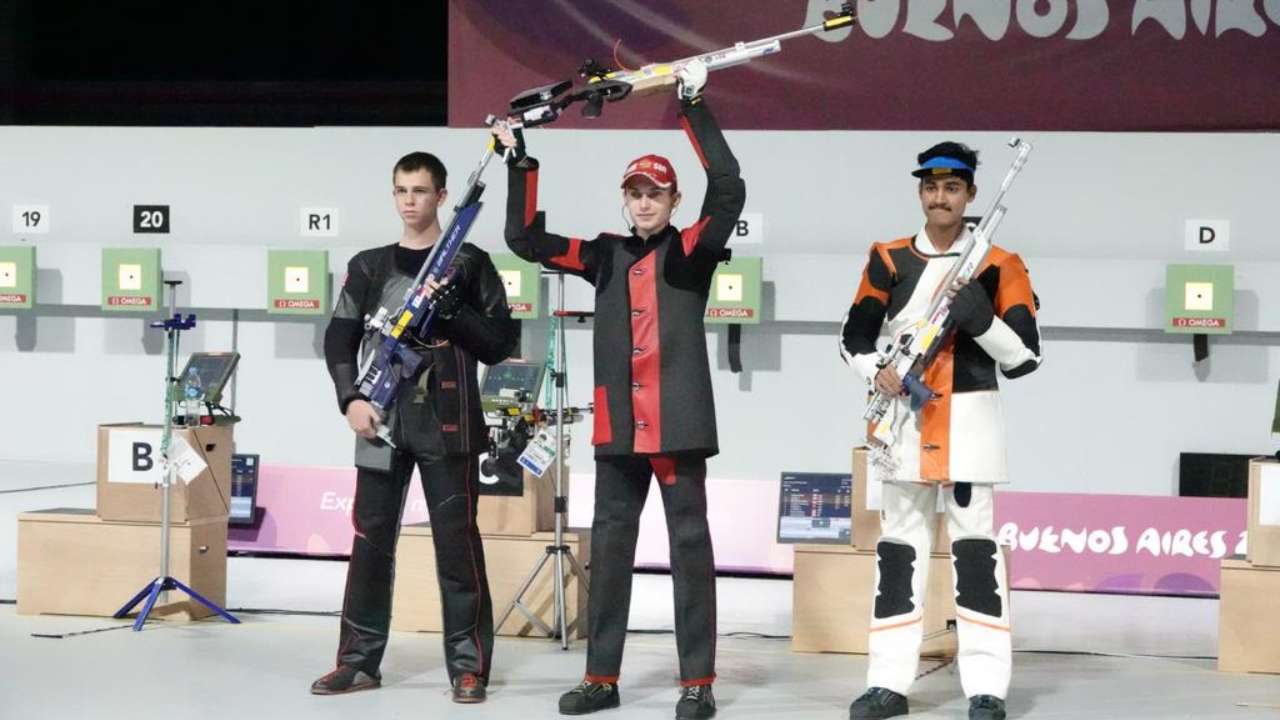 Youth Olympic Games: Breaking News: Shahu Tushar gets India Silver in shooting
India made a silvery start to its medals campaign in the third Youth Olympic Games in Buenos Aires on Sunday after its men's hockey team gave a 10-0 drubbing to Bangladesh in Hockey 5s competition.
Also Read: CWG 2018: Babita Kumari wins Silver in 53kg Nordic Wrestling
Besides silver medal to Shahu Tushar Mane in 10 m Air Rifle, India was assured of another podium finish in Judo where Tobab Devi Thangjam qualified for the gold medal match in the 44 kg category with wins over her opponents from Bhutan, Kosovo and Croatia.
Shahu Tushar Mane finished a close second to Russian shooter Grigori Shamakov as he aggregated 247.5 against the score of 249.2 of the winner.
Indians had a good start to the opening day of competitions as they won their preliminary round matches in badminton and also in swimming heats.
Also Read: Shooters Manu Bhaker, Saurabh Chaudhary to spearhead Indian challenge in the 2018 Youth Olympic Games
Jakka Reddy won her women's singles game in badminton against Elena  Andrea 21-13, 21-6 while swimmer Srihari Nataraj qualified in 100 back stroke heats with a timing of 56.75 seconds.
-PTC NEWS