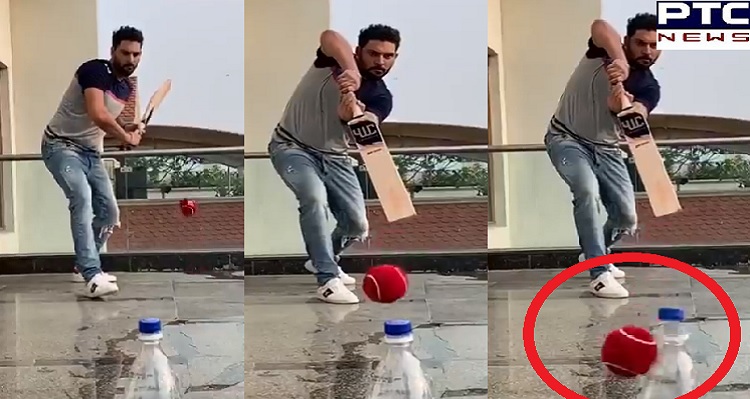 As Bottle Cap Challenge picked the pace on social media, the celebrities along with the public are sharing their videos opening bottle in their version. Meanwhile, Yuvraj Singh shared his version of Bottle Cap Challenge. The challenge was started by the Hollywood actor Jason Statham, which was later picked by Akshay Kumar, and other actors as well. The new in the list of Bottle Cap Challenge is Yuvraj Singh who has given his version in a video.
https://twitter.com/YUVSTRONG12/status/1148213394719141888
In a bottle cap challenge, Yuvraj Singh was bowled with the tennis ball and he has a bat in hand with which he hits the ball and opens up the bottle cap. Likewise, Yuvraj Singh has passed the Bottle Cap challenge to Shikhar Dhawan, Brian Lara, Chris Gayle and Sachin Tendulkar. In a video shared by Yuvraj Singh, he said, "Here's my version of the Bottle cap challenge. The challenge goes out to Brian Lara, Shikhar Dhawan, Chris Gayle and Sachin Tendulkar who has to take this challenge as a left hander".
Also Read: 44th Anniversary of Emergency: PM Narendra Modi shares highlights, Who said what
Yuvraj Singh Bottle Cap challenge is one of the best among the others. The bottle cap started with the basic flying kick, which was moulded by Tiger Shroff who did it blind-folded. Likewise, Kunal Khemu modified the Bottle Cap challenge in a comic way and Yuvraj Singh gave the challenge a new look.
-PTC News