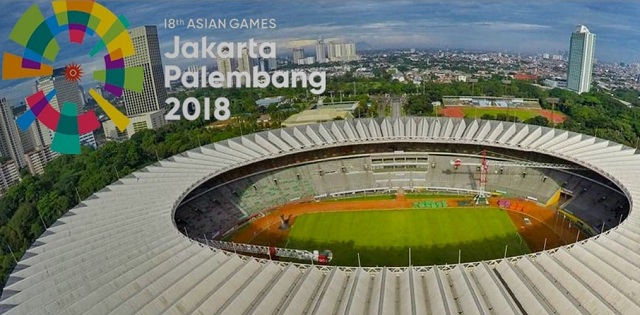 Japan has done to hockey what  exactly Iran did to kabaddi in the 18th Asian Games.
Both Japan and Iran have emerged as new power houses in kabaddi and hockey ending in the process partial to complete supremacy of India in both the sports.
While Japan won a hockey double on the lines Iran did in kabaddi, a new Asian hockey order has been set in place. Playing against Malaysia, Japan not only overcame 1-4 deficit to end the regulation period at 6-6 all but also went on to win the penalty shoot  out to win its first ever Asian Games hockey gold in men's section on the penultimate day of the Games.
Though Japan has already qualified as a host of the 2020 Olympic Games, yet it asserted its supremacy by lifting the Asian crown both in men's and women's sections. While Malaysia took the silver, bronze went to 2014 champions India. Pakistan finished fourth in men's section.
Setting the pace with an impressive 3-1 lead in the first quarter, Malaysia  looked in full command in the first quarter without realizing that their opponents have different plans in store for them.  Japan convincingly defeated  Malaysia  in a larger game plan by storming back into the game time and again. A penalty corner goal seconds before the final whistle had put the score at 6-6. In fact, two goals came in the last 90 seconds  after the score read 5-5.
What a pulsating final of an event that witnessed majority of high scoring one-sided pool games and upsets in the knock out round with India and Pakistan failing to make the gold medal round in men's hockey.
Malaysia went into attack right from the beginning and took lead in the fourth minute following its first penalty corner.
Muhammed Razie Rahim, who also scored against India in semi-finals, made no mistake with the first corner award.
Japan hit back with a fantastic goal, perhaps the goal of the tournament as Saren Tanaka cut back from the goal line, drove in and pelted home an angular shot to put the teams at par.
Five minutes later, a brilliant brace of goal by  forward Tajuddin Ahmed  with powerful reverse flicks from middle of the circle had taken the lead to 3-1 for Malaysia. To add salt to the injury Faizal Saari made it 4-0 by the time game was only 17 minutes old.
While it looked all out for Japan, it came back strongly with Kanta Tanaka making it 2-4 with a brilliant goal.
Tajuddin Ahmed completed a hat trick as he scored sixth goal for his team while Koji Yamasaki and Kenta Tanaka (two) were the other goal scorers.