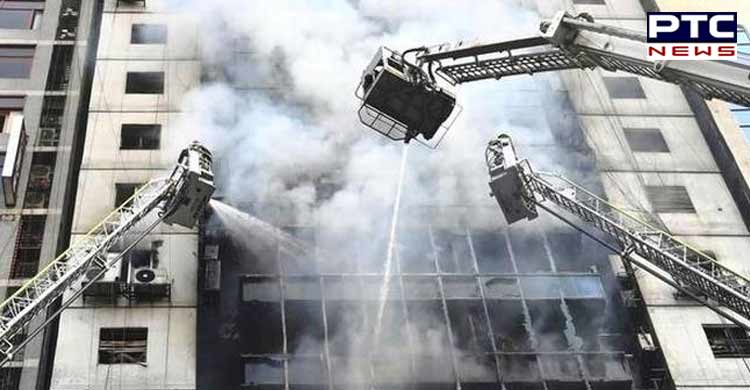 19 killed in Bangladesh 22-storey building fire
At least 19 people died and 70 others were injured after a massive fire broke out in a 22-storey building in Dhaka on Thursday. The fire engulfed a 22-storey in a posh area of Dhaka.
Also Read: Landslide buries over three dozen shops in Jammu & Kashmir
Many garment shops and internet service providers were situated in the building. The incident was reported on Thursday afternoon. The fire left many people trapped inside as the blaze spread to two adjacent buildings.
Also Read: Bihar: 200 huts gutted in Muzaffarpur fire
People started jumping from a high-rise building for safety. At least 6 six people died including a Sri Lankan national after they jumped off from various floors.
More details are awaited.
- PTC NEWS