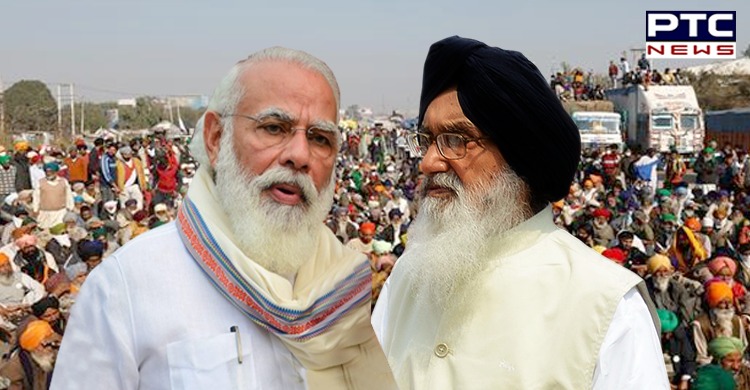 With Prime Minister Narendra Modi announcing to repeal the three farm laws, former Punjab Chief Minister and Shiromani Akali Dal leader Parkash Singh Badal described it as a historic victory of farmers.
Also read | Farm laws: Good move by PM Modi, but will sit and decide on future course of action: BKU's Joginder Singh Ugrahan

"On the historic and sacred day of Guru Nanak Dev ji's Parkash Purb, announcement to repeal the three farm laws is a defining moment in history. This is the greatest event in the history of farmers' struggles all over the world. I thank Guru Sahiban and congratulate every farmer working hard in his fields. The implications of this victory will have wide ranging and long-lasting impact on the struggle for justice for the poor and the deprived across the world."
Also read | We will wait till farm laws are revoked in Parliament: Rakesh Tikait
Parkash Singh Badal added, "While I congratulate the farmers of Punjab, the country and the world over, my first thoughts go to the families of 700 farmers, who attained martyrdom on the path of this just and noble struggle. This and tragic, disgraceful and entirely avoidable events like the one at Lakhimpur Kheri will always remain a dark blot on the face of this BJP-led Central government. These brave sons of the soil would, however, remain martyrs to the cause of justice for farmers, a cause to which my whole life has been dedicated. It was the first time in history of democratic governments that brazen and cruel laws were made without even taking the stakeholders on board."
-PTC News