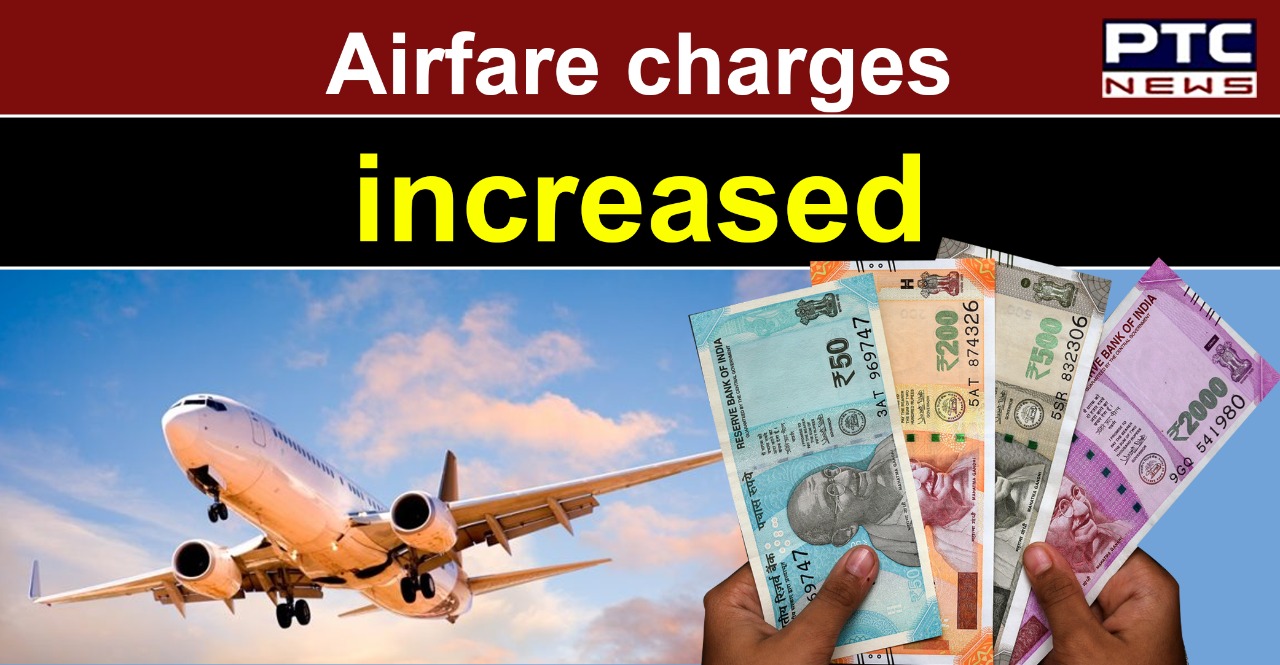 The air travel ticket prices would be increased as the Ministry of Civil Aviation has revised the airfare charges which will come into force from June 1, 2021.

The airfare charges have been increased with effect from June 1, 2021.
Also Read | Coronavirus India Updates: Myths and Facts of COVID-19 vaccination; here is what PM Modi govt doing to vaccinate Indians
The Ministry of Civil Aviation stated that "As per the prevailing situation of COVID-19, the Central Government, in the exercise of the powers conferred by Sub-Section (1) of Section 8B read with clause (ab) of Sub Section (2) of Section 5 of the Aircraft Act, 1934 (22 of 1924) directs that the Order no. 02/2020 dated 21.05.2020 and modified vide order no. 12/2021 dated 08.01.2021, Order no. 14/2021 dated 11.02.2021, and Order no. 16/2021 dated 19.03.2021 and read with Addendum I dated 25.05.2020, Addendum II dated 03.07.2020, and Addendum III dated 05.10.2020 shall remain in force till 2359 hrs.IST on 31st July or until further orders with modification in para 3 (i) of Order no 02/2020 dated 21.05.2020 modified vide Order 16/2021 dated 19.03.2021, as under."
Also Read | Captain Amarinder Singh extends coronavirus restrictions in Punjab, limit on passengers in Pvt vehicles removed
Giving latest air travel ticket prices, the Centre stated that with respect to the number of fares to be charged by the Airlines for the journey on a particular sector, the sectors classified on basis of approx duration of the flight and for such classes, the min and max fares chargeable are as under: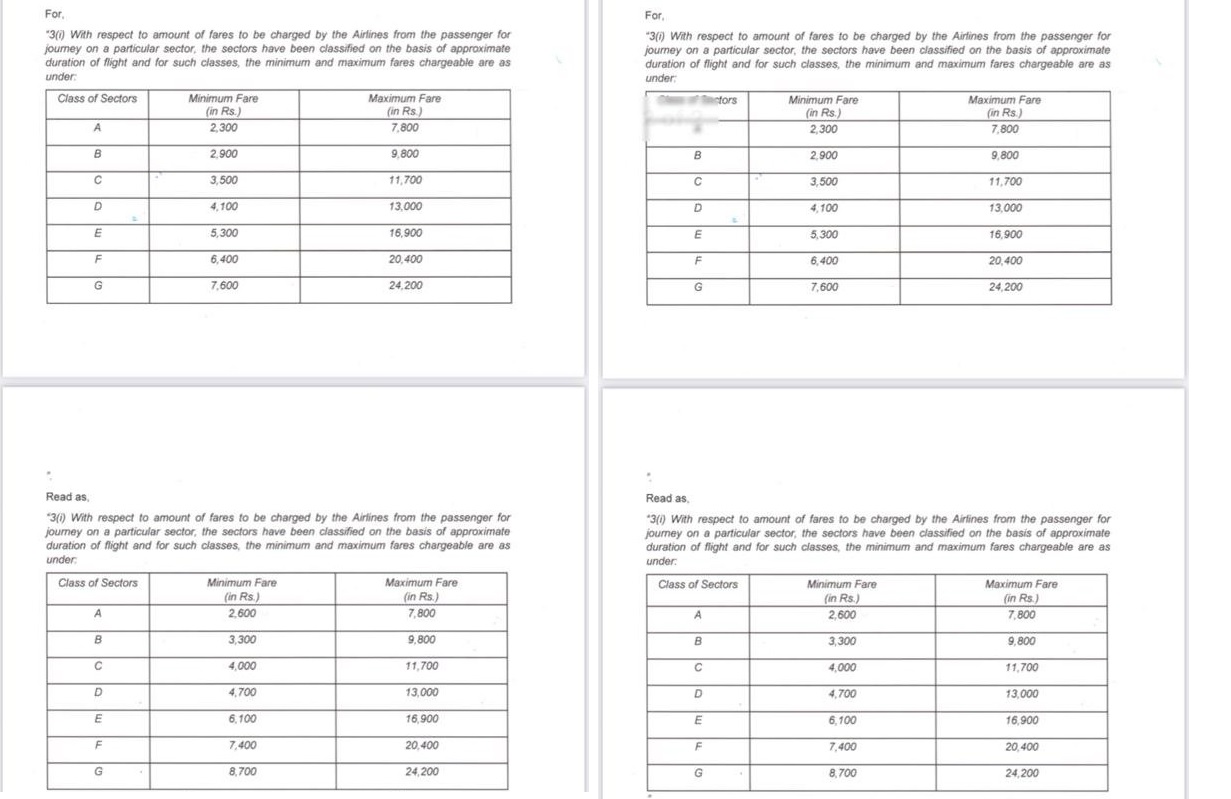 Meanwhile, the coronavirus situation in the country has started to improve as the country continued to maintain a decline in daily new cases.
India reported 1,73,790 new COVID-19 cases, 2,84,601 discharges, and 3,617 deaths in the last 24 hours, the Health Ministry stated.
Click here to follow PTC News on Twitter
-PTC News