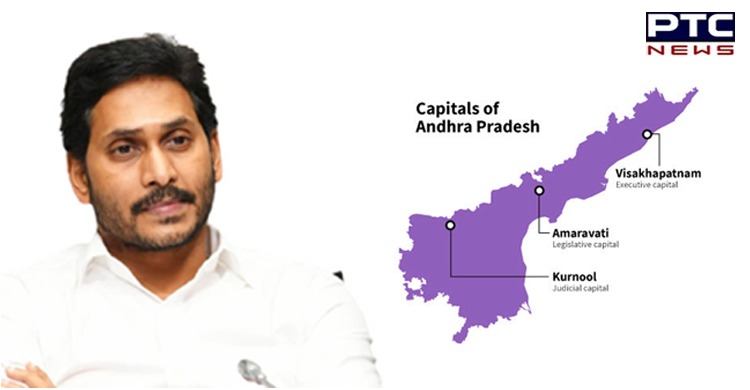 Amid the ongoing row over the three capitals, Andhra Pradesh Chief Minister Jagan Mohan Reddy on Monday announced that the state will have only one capital i.e. Amaravati.

With this, the state cabinet has decided to withdraw the Three Capitals Bill. Meanwhile, the state government led by Jagan Mohan Reddy has proposed three different capitals for the state, Amaravati a legislative capital, Visakhapatnam an executive one, and Kurnool the judicial capital.
Also Read | PM Modi urges farmers to return to their homes, farms; also tenders apology
In 2020, the Union Home Ministry had informed the Andhra Pradesh High Court that the capital city of the state was a matter to be decided by the state government. It also stated that the Centre had no role in it.
Also read | Farm laws repealed: Here's PM Narendra Modi's full speech on Gurpurab
The counter-affidavit mentioned that the Union Government had constituted an expert committee on March 28, 2014, under the leadership of KC Sivaramakrishnan to find out the alternatives for a new capital for Andhra Pradesh.
The panel submitted its report on August 30, 2020, which was sent to the Andra Pradesh government two days later on September 1, 2020.
It mentioned that the state government issued an order dated April 23, 2015, notifying the capital city to be named as 'Amaravati'.
It further stated that the capital city of a state is decided by the respective state government and that the central government has no role in it.
-PTC News