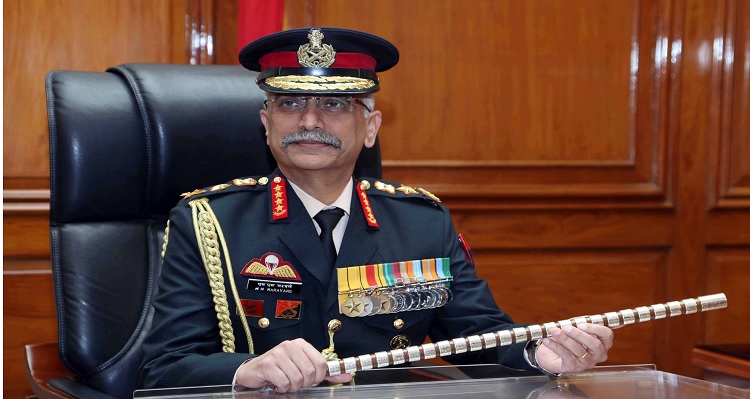 Indian Army Chief General Manoj Mukund Naravane on Thursday stated Pakistan is backing the terrorists. He also stated that the weapons (Sig Sauer assault rifles and Spike anti-tank missiles) have been received by the Indian Amry and being deployed and issued to troops deployed in the forward areas.
While talking to news agency ANI, Manoj Mukund Naravane said that "The incidents like grenade throwing and improvised explosive device (IED) attacks or firings by terrorists have seen a marked decline in the last six months in the Kashmir valley."
Meanwhile, Naravane said that there has been an increase in the ceasefire violations on Line of Control (LoC) in Jammu and Kashmir. "It was expected as Pakistan is trying to push terrorists from launchpads and various terror camps. Just because of winters Pakistan is finding it difficult and resorting to ceasefire violations," Naravane said.

Adding, Naravane stated that "Pakistan has not been successful as most of the infiltration attempts have been foiled. As we have seen, the neigbouring country is getting desperate to push terrorists across the border." Also, he said that "The Sharang artillery gun would be inducted into the Indian Army on Friday. 155 mm Sharang is an upgraded version of the 130 mm M-46 field guns."
On Wednesday, Jammu and Kashmir DGP Dilbag Singh stated that around 20 terrorists have been neutralised so far this year. Likewise, Prime Minister Narendra Modi during 11th edition of Defence Expo 2020 stated that "After witnessing new security challenges, the security forces are developing new technologies. The aim is to develop 25 products based on artificial intelligence in the next 5 years."
https://www.ptcnews.tv/pm-narendra-modi-replies-president-address-lok-sabha-speech-mahatma-gandhi-en/
PM Modi also said that "Be it artillery guns, aircraft carrier, frigates, submarines, light combat aircrafts, combat helicopters many such equipments are being manufactured in India." Meanwhile, Defence Research and Development Organisation (DRDO) are working on a project where robots can be used for counter terrorist operation with weapons like AK-47, INSAS and other rifles can be mounted on them to be fired at terrorists.
-PTC News